iBuyPower Enters Bitcoin Mining Market With CoinMine Desktop Series
---
---
---
Gabriel Roşu / 7 years ago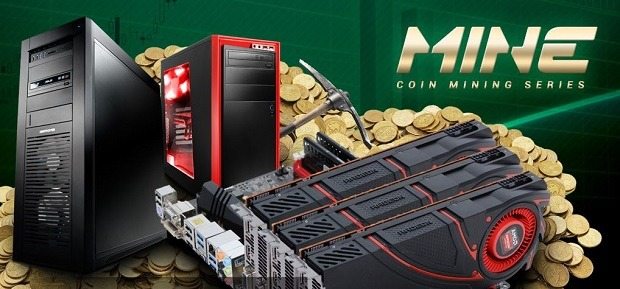 iBuyPower is reportedly making its way into the Bitcoin mining market with the announcement of the CoinMine series PCs. The series, as the name points out, are approaching Bitcoin mining users in their hope of securing a position in the cryptocurrency market.
The desktops are said not to be different from the company's gaming rigs, though they start with a pair of AMD Radeon R9 280X graphics cards as part of the base configuration. There are a pair of CoinMine desktops, one using AMD processors and the other Intel CPUs. As expected, the AMD-based model starts at a lower price of $999, and the base configuration features an FX-4300 processor, 4GB of RAM, 500GB and DVD burner.
While the AMD versions only come with air cooling solutions, the Intel version takes the approach of adding a liquid cooling solution. This is why base Intel model starts at $1,559 having a Core i3-4130 Haswell processor, 8GB of RAM, terabyte hard drive, and DVD burner. Liquid cooling is deal when dealing with mining operations because the heat generated from the GPU operations is a known issue.
Customers can customize each model any way they like, from adding a third graphics card or upgrading processor, RAM, storage, cooling, etc. The only limit in terms of customizing here is the actual budget for the mining rig at hand.
Thank you ZDNet for providing us with this information
Image courtesy of ZDNet