iBuyPower Noctis Intel Z97 Review
---
---
---
Ryan Leiserowitz / 8 years ago
Introduction
---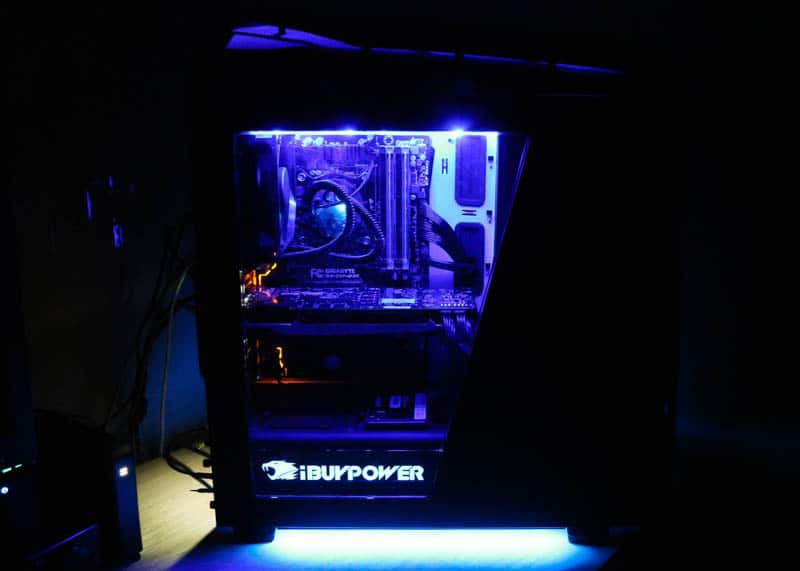 Once again, it is review time at eTeknix HQ and iBuyPower gives us the chance to test their Noctis Intel Z97. The case is a brand new iBuyPower version of the equally new NZXT Noctus 450. Inside we have an Intel i7 4790K, an EVGA Superclocked GTX 980, 16GB of DDR3 1600, and a 240GB SSD. Cooling the 4790K is a 120mm AIO CPU liquid cooler with two fans in a push-pull configuration. The 4790K has a Turbo frequency up to 4.4GHz, and with the EVGA Superclocked GTX 980 running up to 1505MHz core and 3505MHz memory makes this system well suited for some great gaming performance.
The system was put together using the iBuyPower Z97 system configurator, and parts were chosen to make a system that would make a very capable gaming system while not going overboard and trying to stay budget conscious. I was trying to stay under the $2,000 and what I ended up with was a system that comes out to an affordable $1,530, so lets give it a go and see how it does. I will also look for ways I could improve on the build while still staying within that $2,000 budget that I was aiming for.
Specifications
Name: iBuyPower Noctis Intel Z97
Case: NZXT Noctis 450 iBuyPower Version – Blue
Motherboard: Gigabyte GA-Z97-D3H (Socket 1150) DDR3 ATX Motherboard
Processor: Intel Core i7 4790K Quad Core Haswell Processor
Processor Cooler: 120mm CPU Water Cooler
System Memory: 16GB 1600MHz DDR3 Memory (2 x 8GB sticks)
Main Boot Drive: 240GB Kingston V300 SSD
Additional Storage Drive(s): None
Graphics card: EVGA GeForce GTX 980 4GB Superclocked
Power Supply: Thermaltake SMART SP-650 650W 80PLUS Bronze
Optical Drive: None
Wireless: Not included
Monitor: Not included
Peripherals: Not included
OS: Windows 8.1 64 Bit
Warranty: Three Year Standard Warranty
Price: $1549 as configured Delivered
The shipping box is immense and will likely need two people to move it unless you are capable of carrying large precarious objects safely.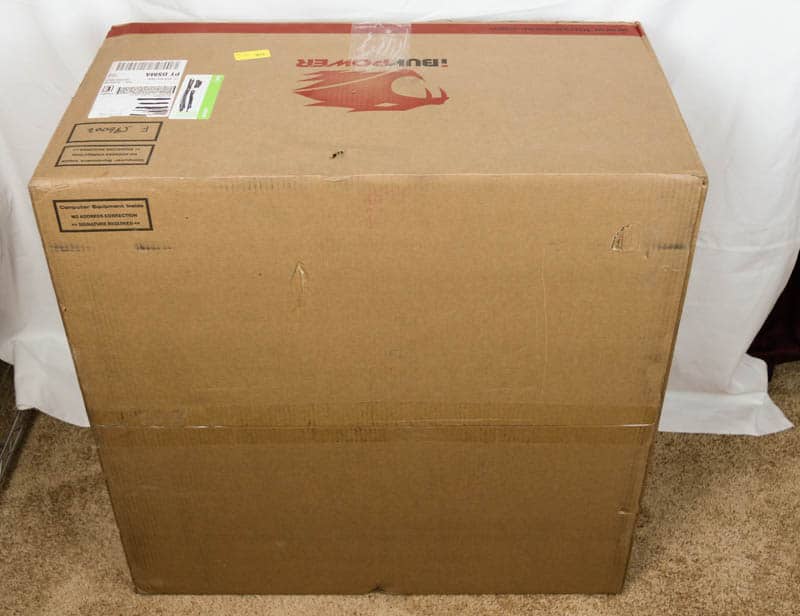 Inside is the box for the iBuyPower NZXT Noctis 450, well padded with heavy foam that will be great for keeping the systems intact.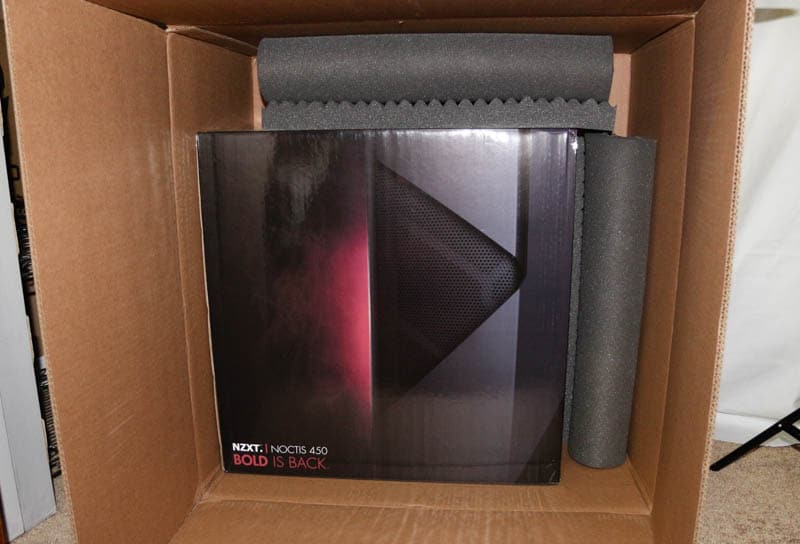 Inside the Notcis case box, the original case packaging is used, with closed cell foam keeping it very secure and stable.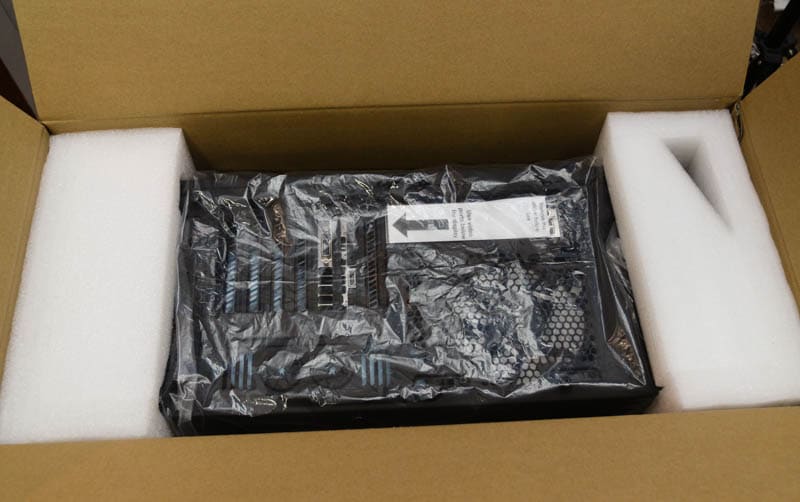 The unboxed system is striking with the matte black finish and the blue mesh accents.  The matte finish can pick up fingerprints and dust so keep some cleaner and a microfiber cloth handy if you are picky about that kind of thing. There is a piece of printed paper on the side of the case illustrating how to remove the Instapak foam that keeps the internals of the system secure while shipping.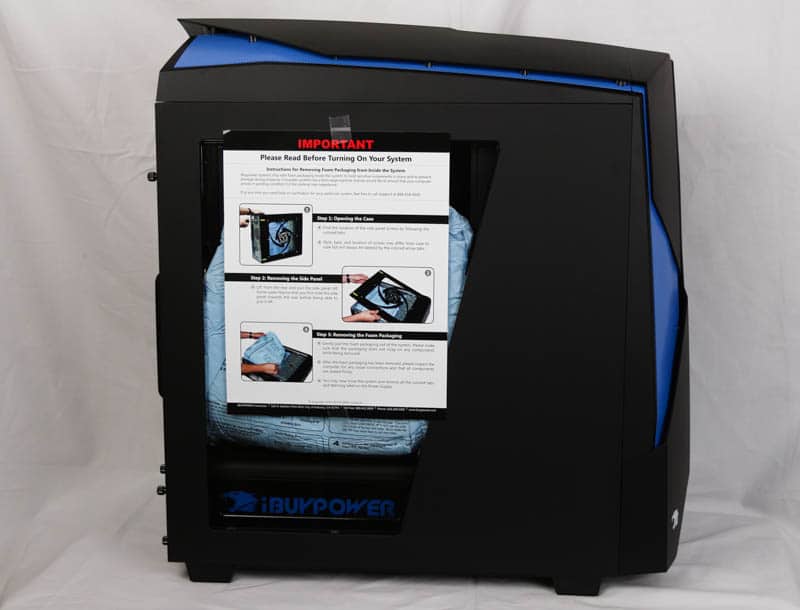 CPU-Z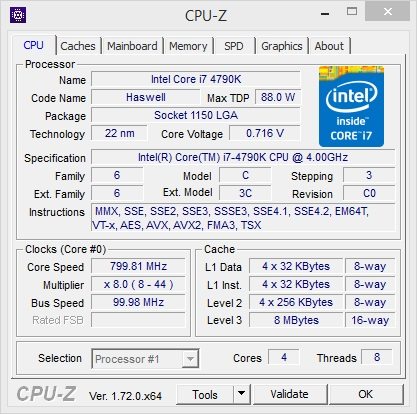 GPU-Z