Icy Dock MB994SP-4SB-1 Full Metal Quad Bay 2.5″ SATA 6Gbps Backplane Review
---
---
---
Chris Hadley / 12 years ago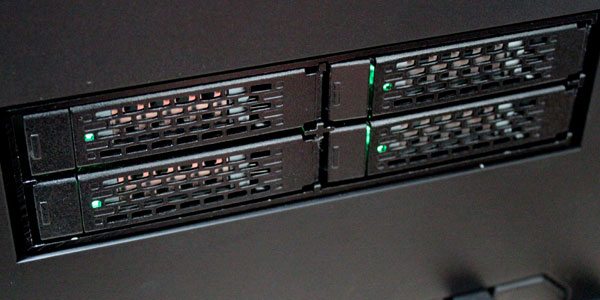 It's been nearly a year since we've looked at an Icy Dock product, but this is not to say that they havn't been busy developing new products and improving those that they have on the market already to give newer and better versions.
Icy Dock are one of those companies that when you see their name you know that the quality of product that you will get is second to none and are always simple to use and get to grips with. Keeping things simple, the Quad Bay 2.5″ SATA backplane is as it says on the tin (as do most Icy Dock products that said) – a 4x 2.5″ SATA drive enclosure that fits into a single 5.25″ drive bay.
Over its similar model, the MB994SB-4S, this model doesn't offer up SAS support, but instead requires only a single molex conenction and also has a on/off switch on the rear for the fans for when SSDs are installed. But lets keep the indepth bit to the feature pages and without further ado, lets get delving into what the MB994S)-4SB-1 has to offer.