Icy Dock MB994SP-4SB-1 Full Metal Quad Bay 2.5″ SATA 6Gbps Backplane Review
---
---
---
Chris Hadley / 9 years ago

Icy Dock don't mes about when it comes to their packaging, the box is only as big as it needs to be and virtually every product they release comes with a similar design. This is no bad thing by far as it makes for easier brand recognition. On the front of the box, we find simply, an image of the backplane, with its model name above and number below to the left. To the lower right are a few feature logos highlighting that the device has fans built in, supports all sizes (thickness) of 2.5″ drives, is an all-metal construction, plug & play and lastly supports SATA 6Gbps drives.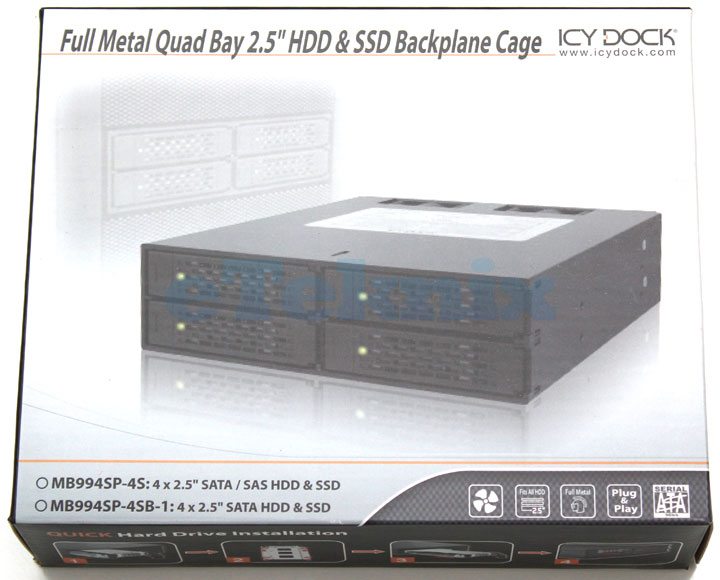 Turning things over, we find the model name printed in a number of different languages and below this the device specifications. Keeping production costs down, Icy Dock use exactly the same box for two similar models of backplane, the MS994SP-4SB-1 as we have here today and the earlier model the -4S which doesn't have fan control, supports SAS and has an additional molex power connector on the rear.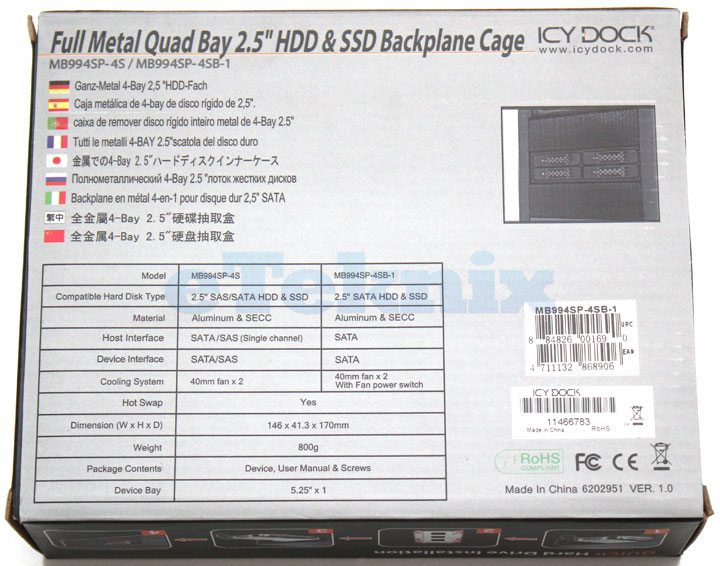 In with the drive bay itself, Icy Dock include a fitting guide, 16 screws for fitting a hard drive or SSD into each caddy, and then 8 additional screws for securing the entire backplance into a 5.25″ drive bay.