ID-Cooling Auraflow 240 Liquid Cooler Review
---
---
---
Mike Sanders / 3 years ago
---

ID-Cooling Auraflow Liquid Cooler
ID-Cooling is a brand that has a remarkably larger range than you would probably realise. We have seen from them a wide variety of cooling options available both in air and AIO varieties. Having recently reviewed their Snow Edition air cooler, we were keen to check out their performance when it comes to AIO systems. We don't, after all, regularly review two completely different styles of cooler from the same manufacturer in such close proximity.
While the air cooler was a little more sedate in its colour options, ID-Cooling has pulled no punches with their Auraflow range. Offering all the colours of the rainbow on display here, it is a matter we are always curious about. For example, are all those bells and whistles lights there do disguise a somewhat mediocre performance or are the icing on the cake.
With no disrespected intended to ID-Cooling, they do have the reputation of being a somewhat budget brand. That, however, is not always a bad thing. If you can get a cooler that performs as well as another, but it costs £40 less, that's not a budget option, that's the smart choice.
So let's take a look at the ID-Cooling Auraflow and see if it has the punch to back up the razzmatazz of the light show.
Features
Supports Intel Socket 2011, 1151, 1150, 1155, 1156, 1366, 775 and AMD AM4, FM2+/FM2, FM1, AM3+/AM3 and AM2+/AM2
RGB lighting effects with motherboard synchronisation (where available).
Performance pump.
Premium Sleeved tubed.
240mm cooling.
Micro-fin copper base.
Specifications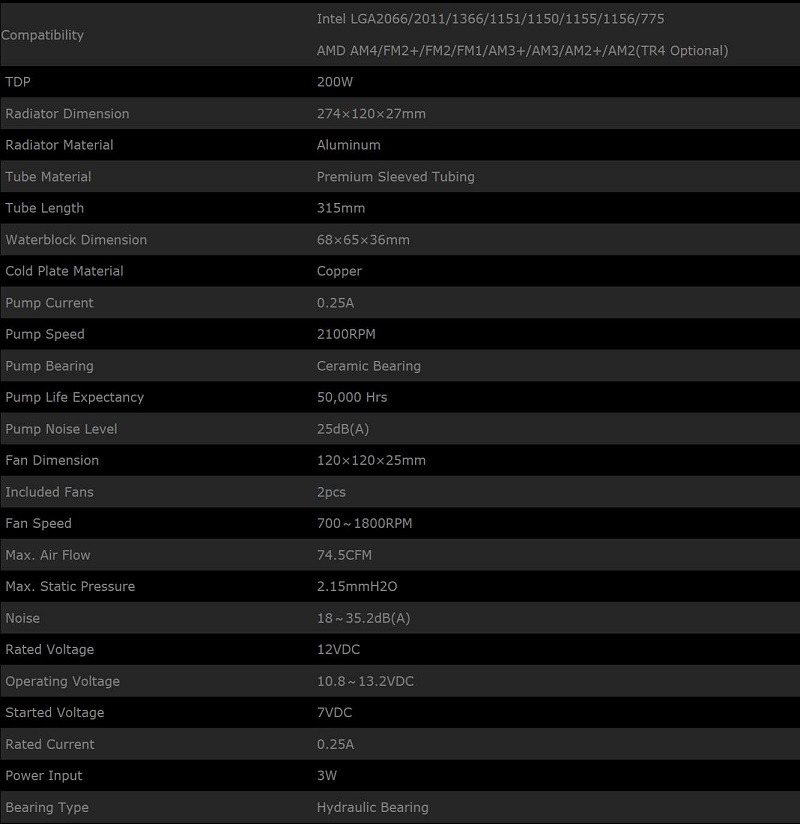 For in-depth specifications, please visit the official ID-Cooling product page here.
What ID-Cooling Has to Say
Packaging and Accessories
As you can see, our box has had a few little dings and scuffles by the time it reached us but let's not let that detract from what it overall a nice bold presentation to the front. Making a distinct highlight of the cooler head and its circular design they have perfectly captured everything you could need to know at a cursory glance. A common thing I do criticise, however, is the choice of black on black imagery. It's so black in fact that they have even faded the radiator off to the left.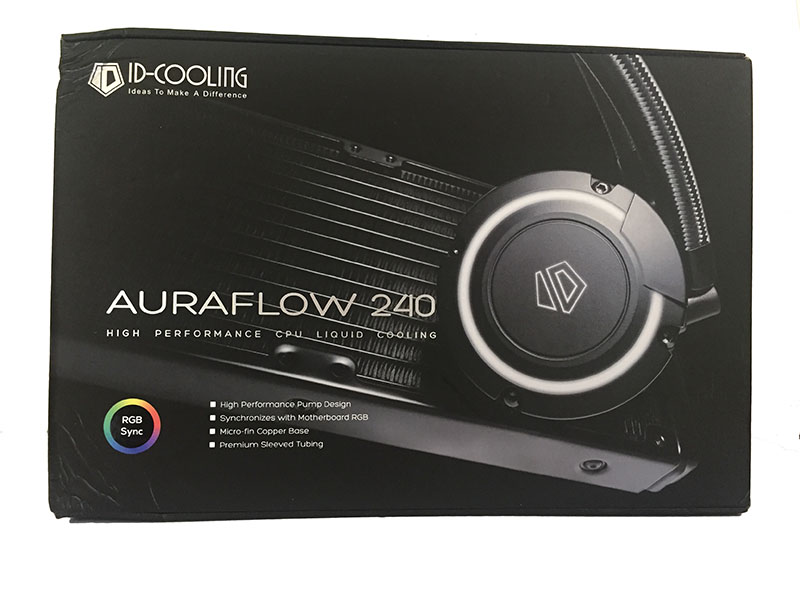 On the underside of the box, you will find all of the main features detailed. These are all clear and to the point backed up with visual representations. Thankfully as well, the fact that they have 3 languages means that they have been able to give plenty of details without bogging it down with too much small cramped writing.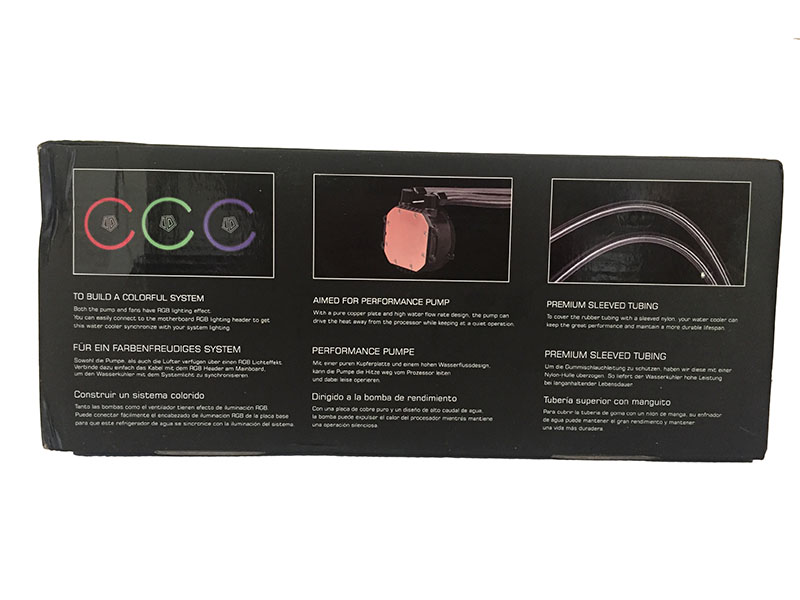 The top edge of the box includes 3 technical specifications of the fully assembled cooler. I really like this and wish that more cooler manufacturers would do this. The inclusion of all major dimensions when installed can be quite a critical factor to many and as such it's a major plus for me that they decided to include this.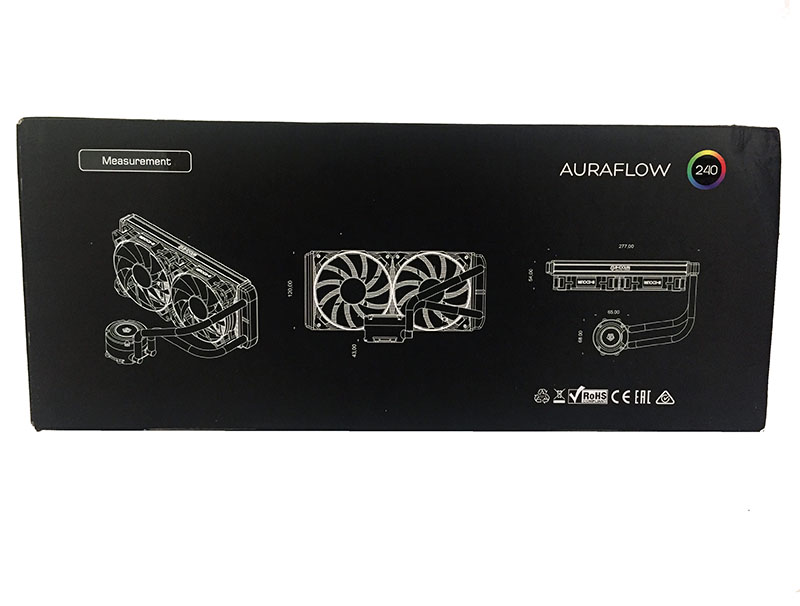 You get to the nitty-gritty of specifications on the back of the box which includes all the technical details or the product and also a very nice table indicating the socket compatibility. The clever usage of space in other areas of the packaging means that this can be well presented and very clearly available to read.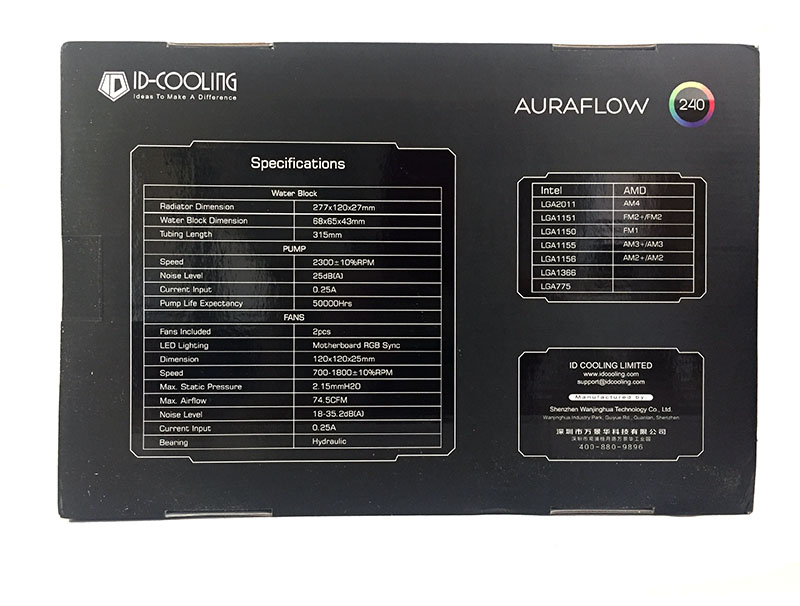 Packaging
Some clear effort has been put into the design of the packaging to allow for everything to neatly have its own place within. The cooler and pump-head are individually wrapped with all fans and fixtures separated in their respective areas. We again see from ID-Cooling the 'egg-carton' style of cardboard inside which I can never help but feel is an unnecessary money saving exercise. It really wouldn't cost that much more to get all this in something a little more substantial.
A minor point I know that will have some of you thinking I quibble about incidentals, but when you review as many coolers as I do, you notice things like this. Particularly those brands who put a little more money into seeing everything is packaged to an impressive level.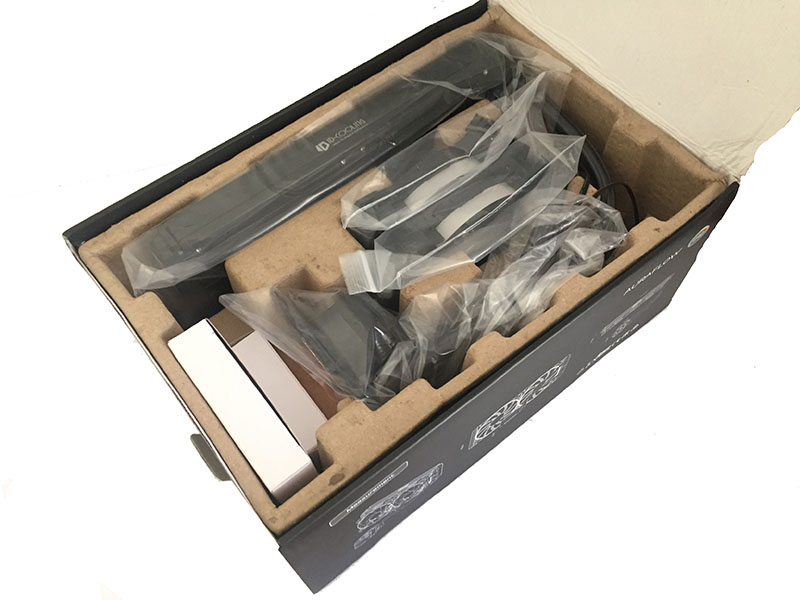 What's in the Box?
Once everything is opened up, you will, fortunately, find that there are not too many parts to have to panic over. With this cooler having sync RGB lighting capability they have included a number of items which could be a real major benefit to you. This includes a double adaptor for the 4 pin fan connection and in addition a Molex adaptor for the RGB lighting if you don't have a compatible motherboard.
I honestly can't say how often I see these RGB lighting effect coolers that do not include these and can not overstate just how beneficial they can be. There is, after all, nothing worse than getting something out the box to find that you need an extra cable or adaptor to make it work that you don't have.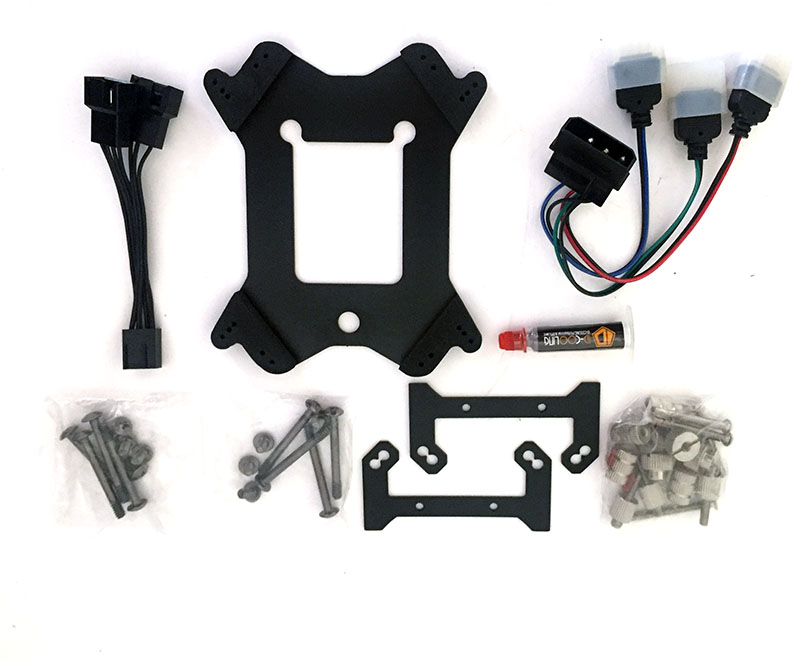 The instruction manual provided is very light, albeit with additional language support as per the box. Don't let that worry you though as easy to follow steps with diagram pictures ensure that your assembly will be quite straightforward. On this note, I would add that I am a massive fan of ID-Coolings backing plate design which is compatible for both AMD and Intel with a single hole system for you to insert your screw based on your socket type. It does take a little trial and error, but once the screws are in the right place, the padding keeps them there firmly.