ID Cooling Reveal Their Most Impressive Coolers Ever
---
---
---
Peter Donnell / 4 years ago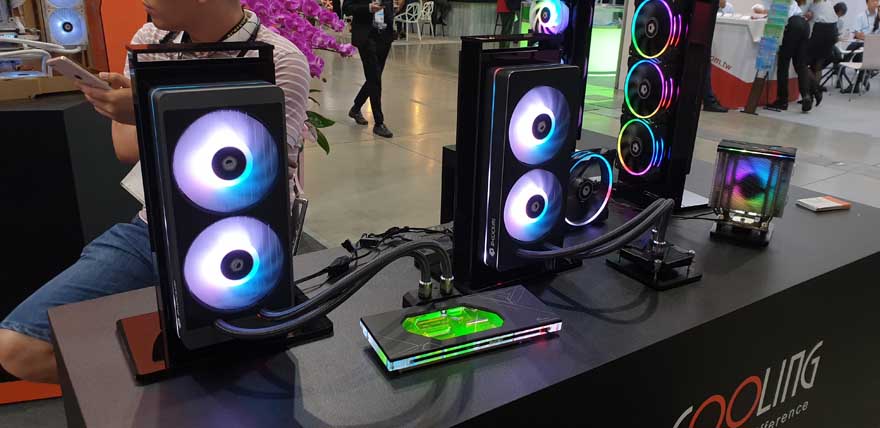 ID Cooling
Over the last few years, we've seen the ID Cooling range grow from budget imports to some of the most stylish and competitive coolers on the market today. However, now, we think they may be pushing products that are so nice, even big names like Corsair will be surprised by what's on offer. Take their new
Compound Fans
We've seen a few brands go down this route at Computex. Instead of having multiple 120mm fans, you get a block that is a 120×240 or 120×360, for example, with the fans all enclosed. This means a cleaner look, less cables, easier installation etc. Some are even built with the radiator in the same shroud. Plus, it means they can give it that gorgeous RGB trim around the housing.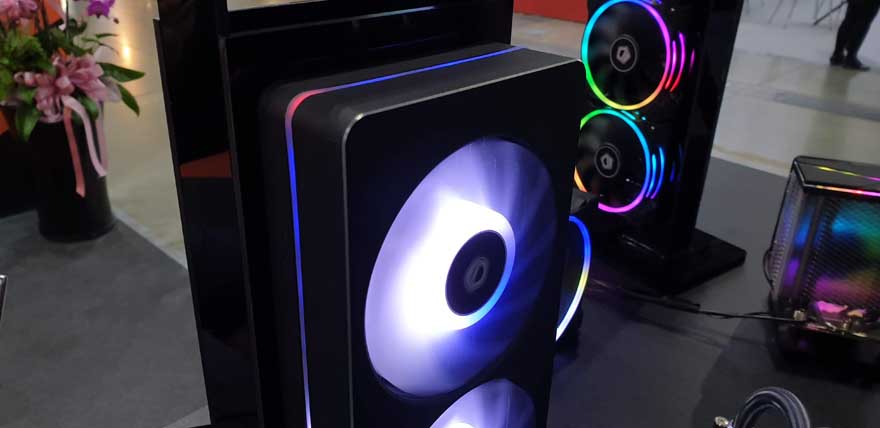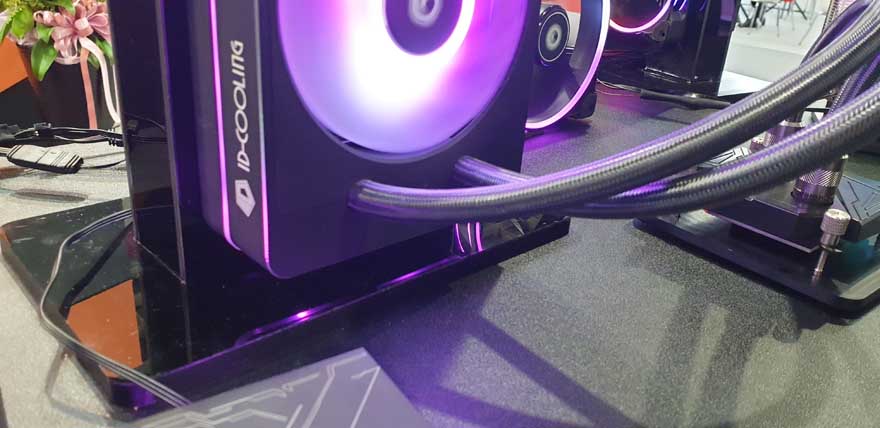 This is coupled with some new blocks. Both these gorgeous CPU block designs, and…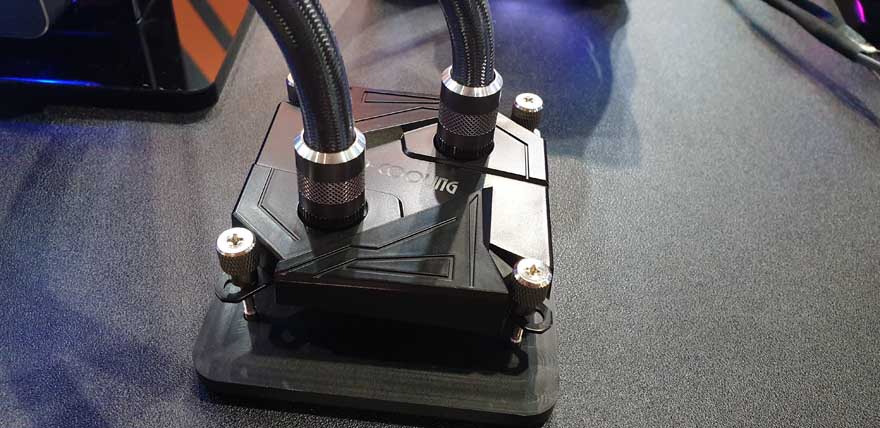 …these superb looking GPU blocks. Now it is AIO, but they look like standard custom loop fittings to me. So using the blocks alone, your own radiators, or their hybrid AIO solutions in any order seems possible.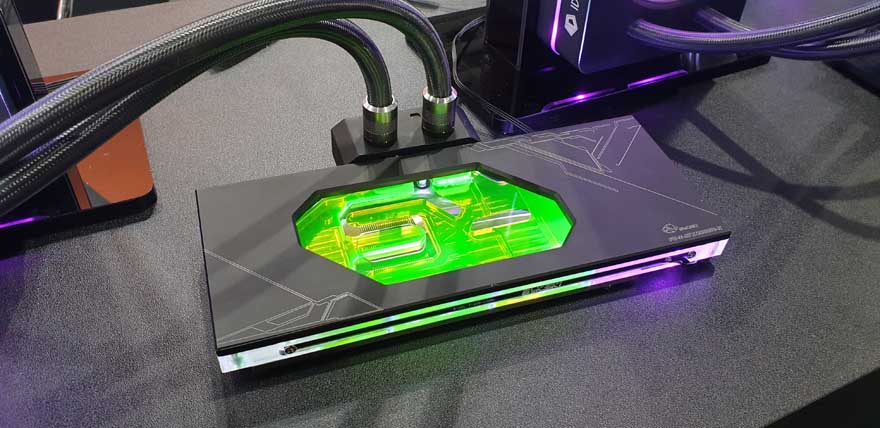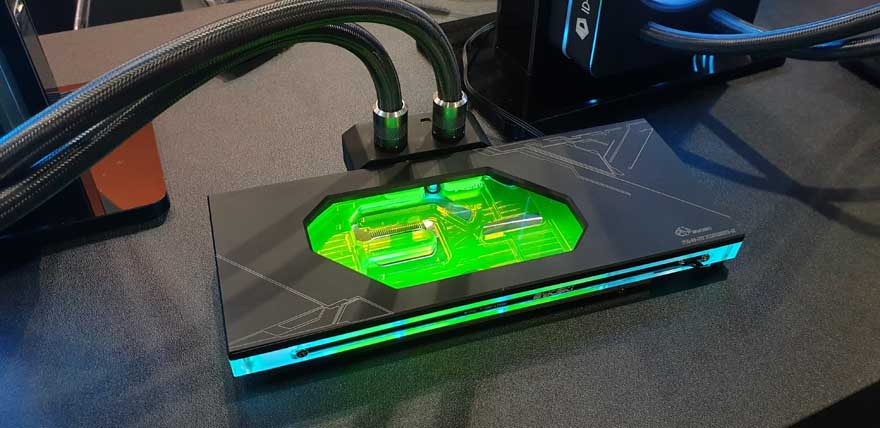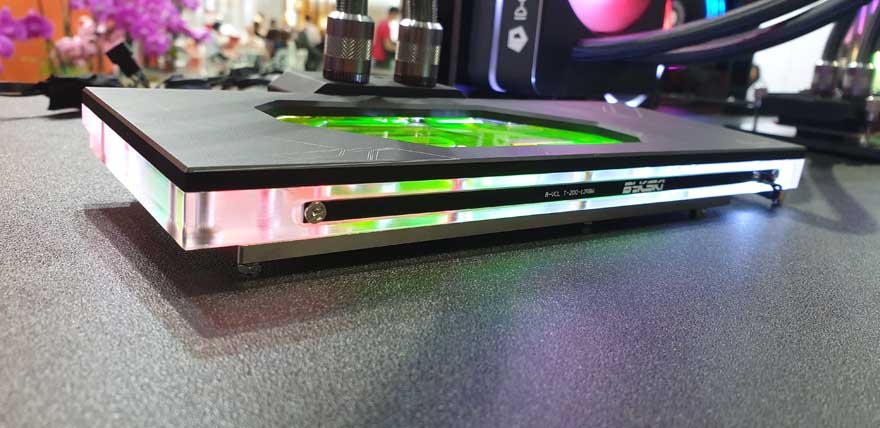 Air Cooler
No product name on this one, which likely means it's still a prototype, albeit a pretty finished looking one. It features a tower design, with an aluminium stack and gorgeous RGB fans and top trim. It looks like a premium solution, but knowing ID, it'll no doubt be very affordable when it is released.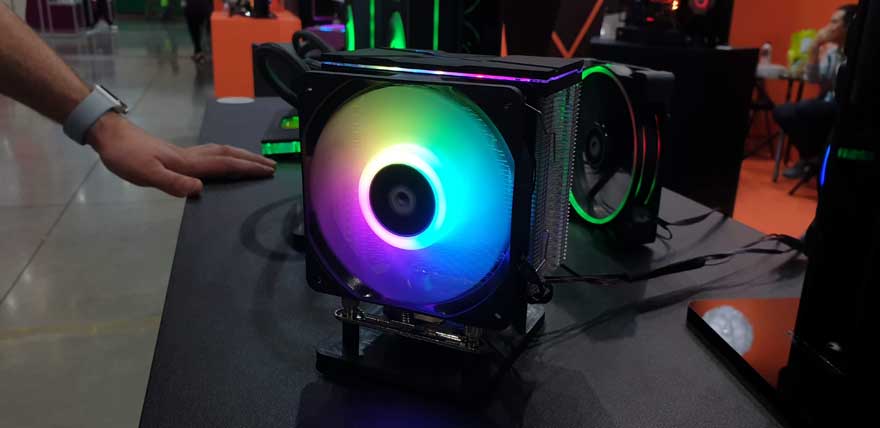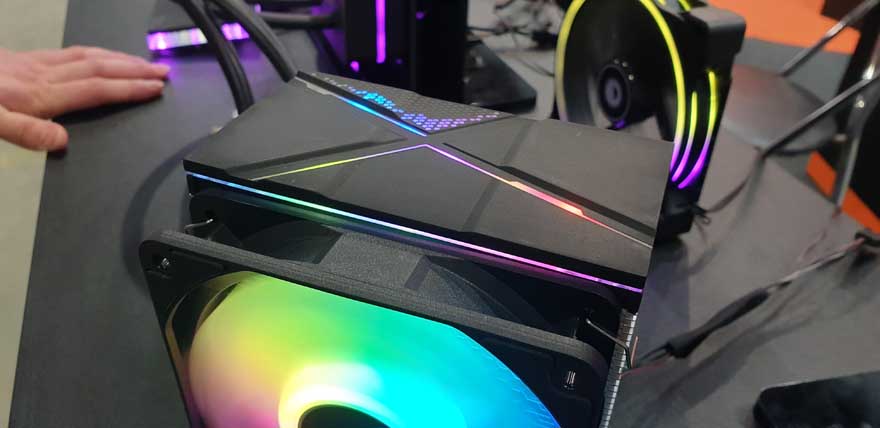 More Compound Fans
Got a 360mm fan/radiator mount in the front of your chassis? Simple grab one of these enclosed RGB units, install, and you're good to go. Seriously, I hope we see much more of this idea going forward, it's so clean and elegant!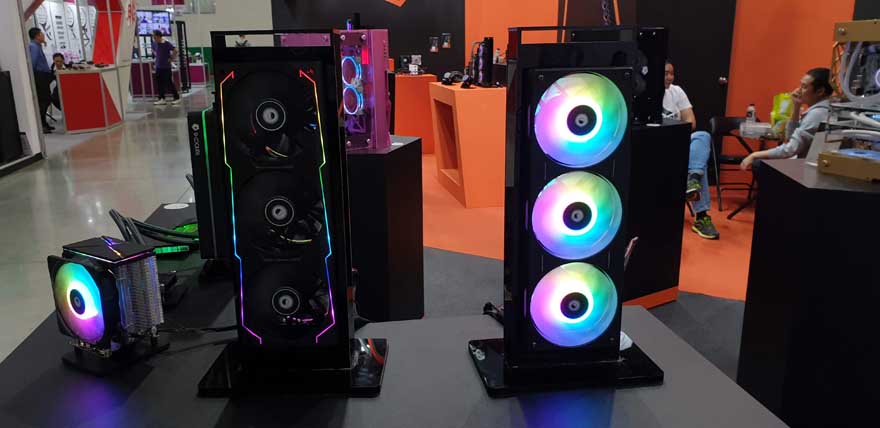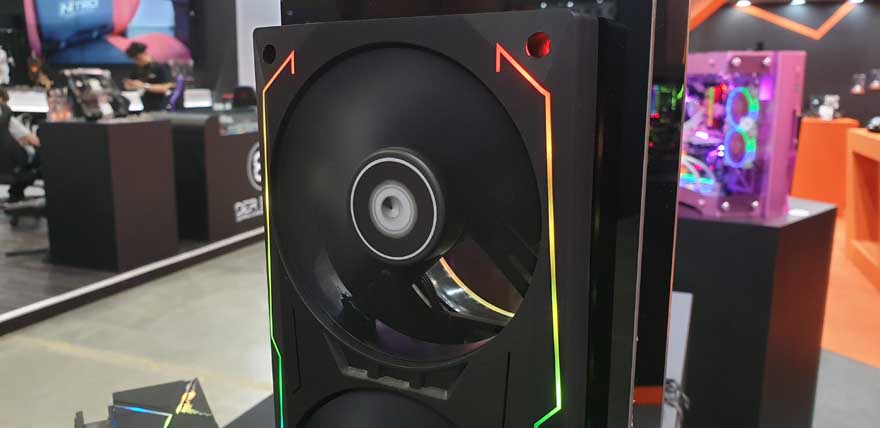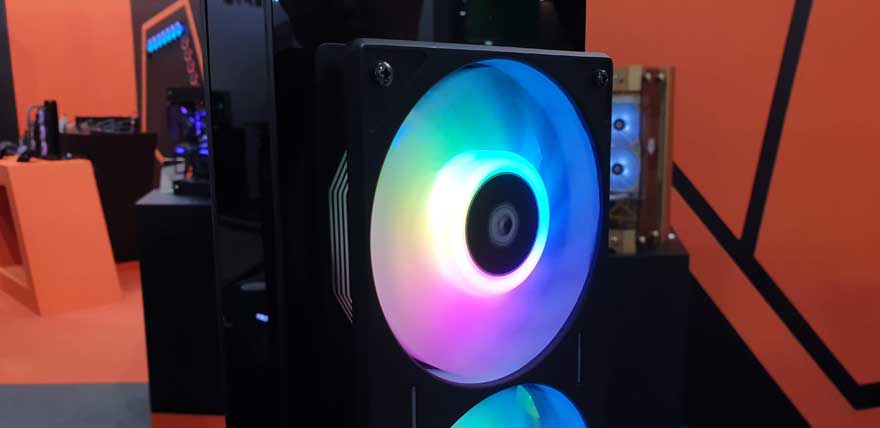 White
Another deployment of their new AIO coolers, this time in white. They look superbly clean too. There's an option in here with a 240mm AIO CPU cooler. However, there's also a pair of 240mm GPU AIO coolers which look even better!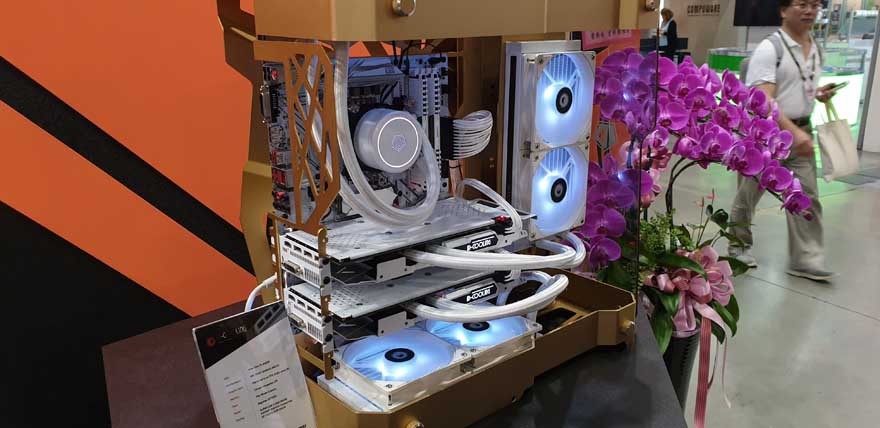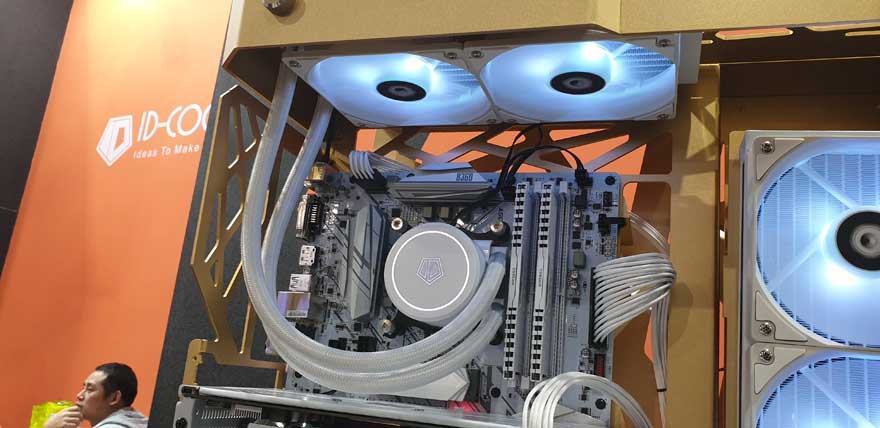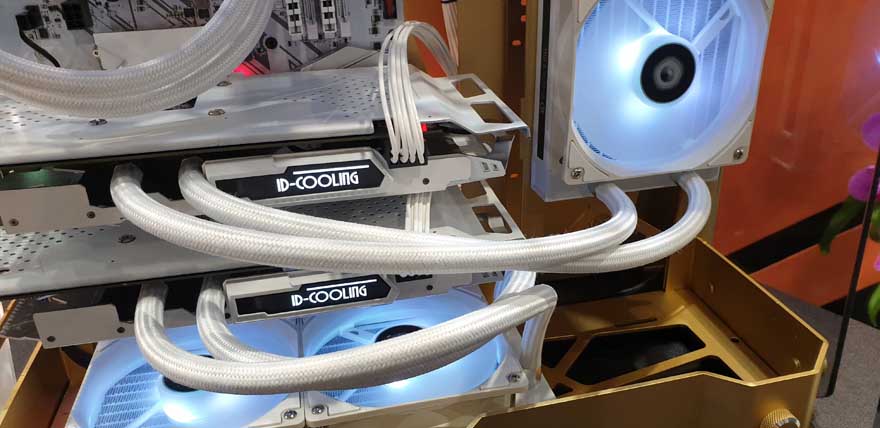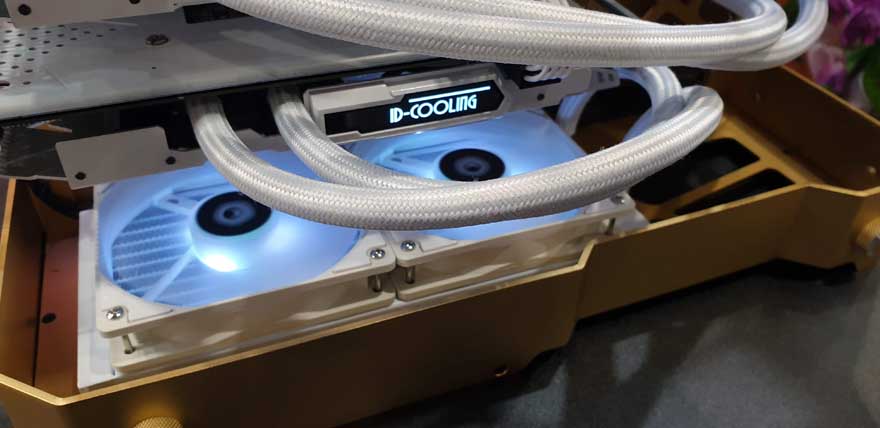 Pink
I'm not sure this one will make it to UK shores, but it's the same idea again, but white and pink with a heart design on the pump. Honestly, we need this in our lives, I can think of so many builds this would be ideal for. So, guess what's on the way to eTeknix HQ right now? Yup.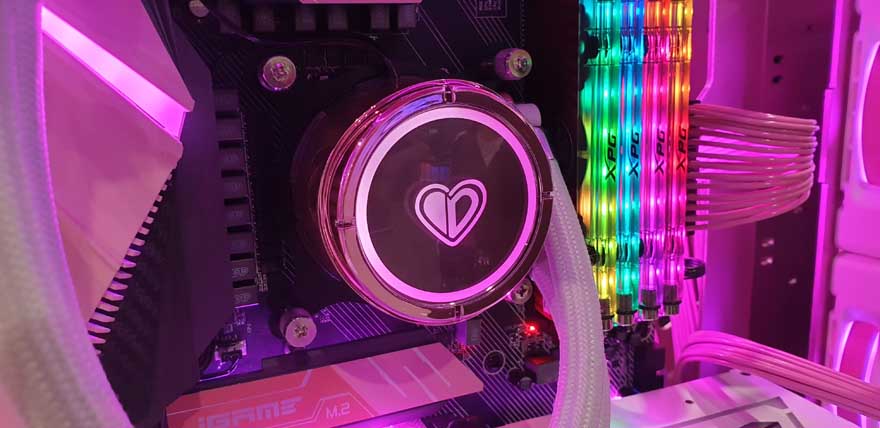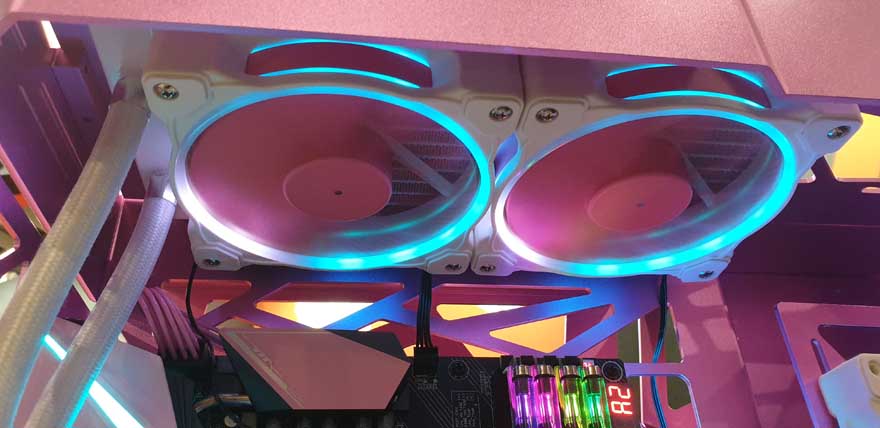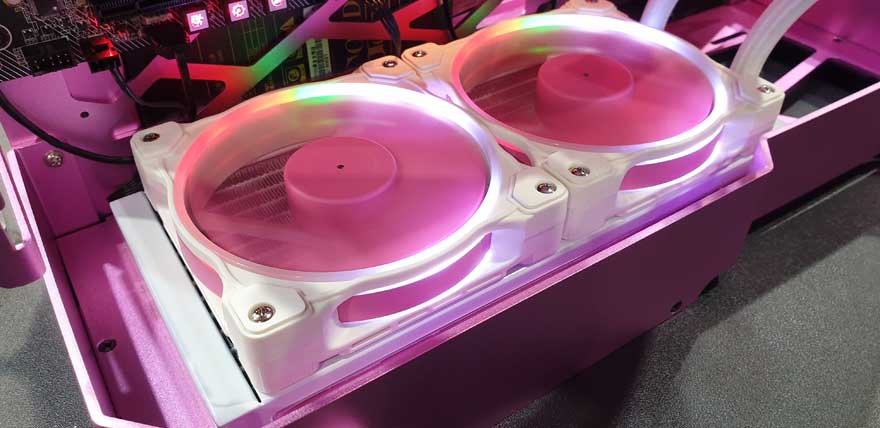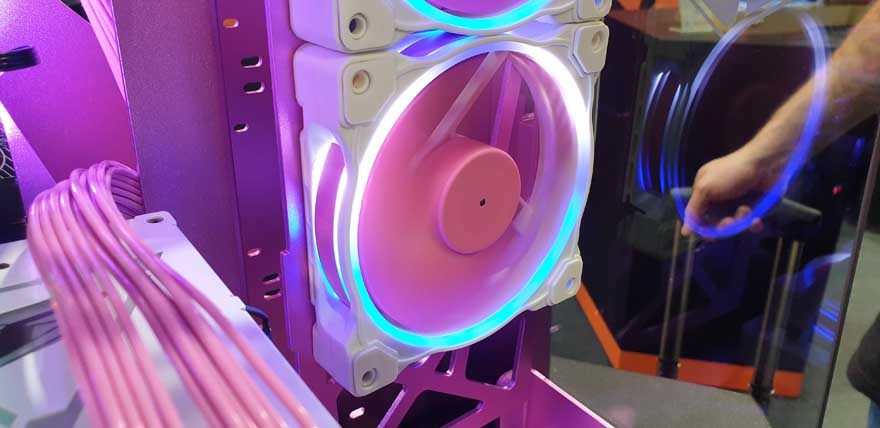 Everything Else
The range just keeps on going too. A lot of the rest are refreshes and tweaks on existing products. So revised radiators, tubing, pumps, new fans, new RGB. However, it's pretty much what we expect from the AIO world. However, without a doubt, it's clear that ID Cooling has stepped up their game this year. Keep them coming ID Cooling, as we love what we see!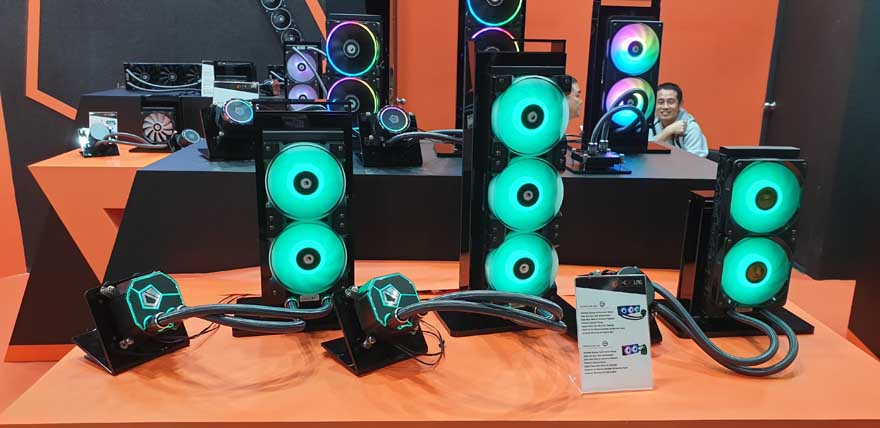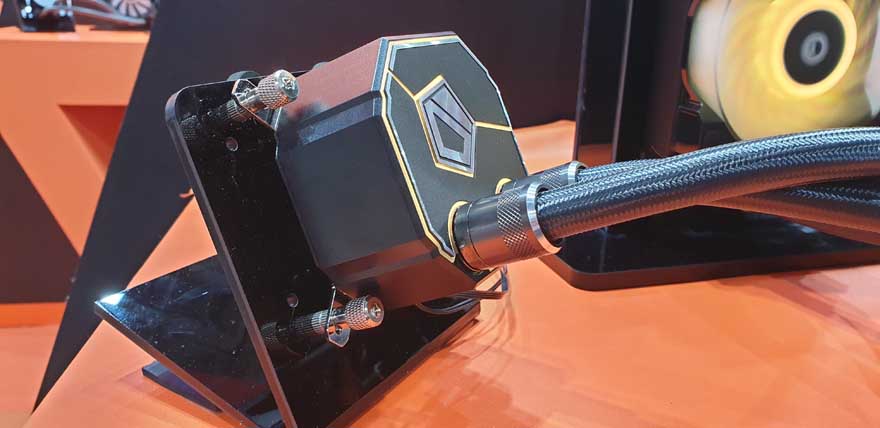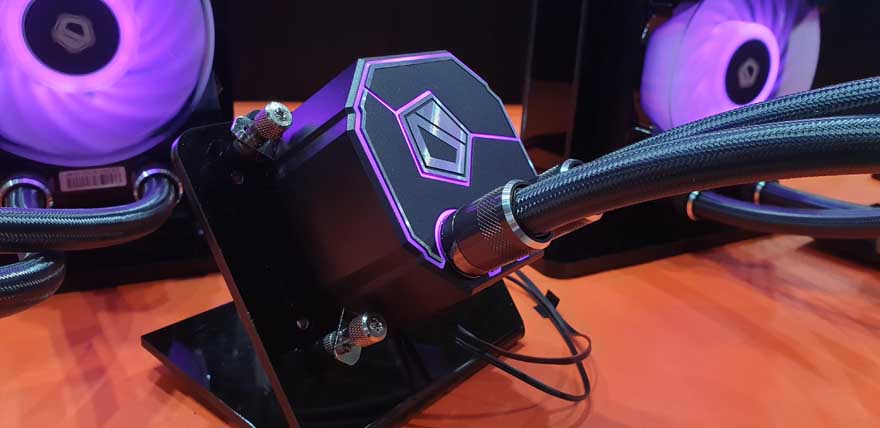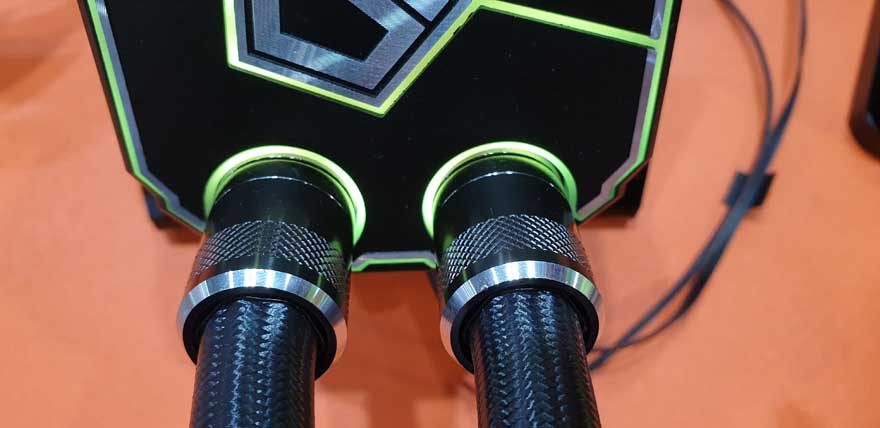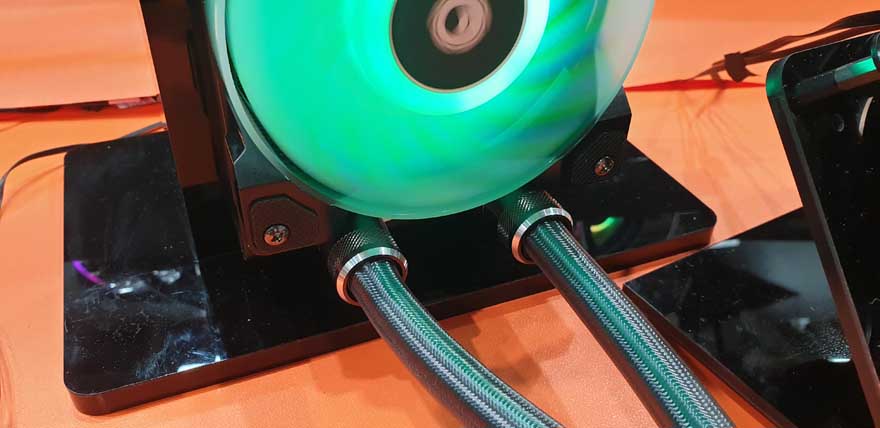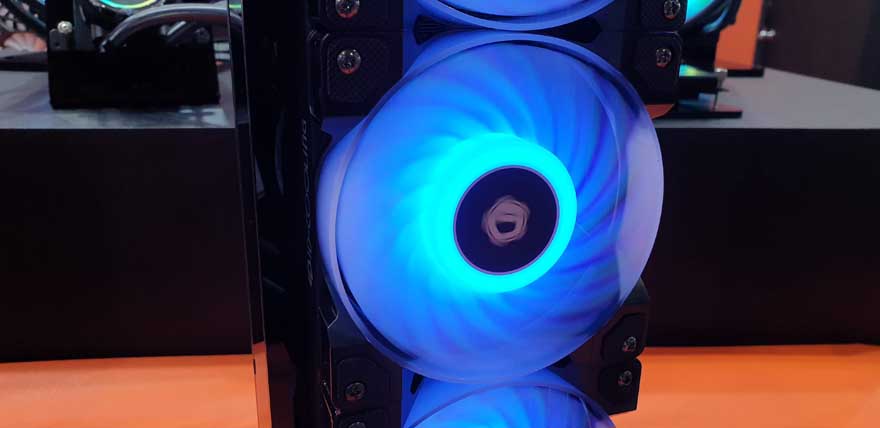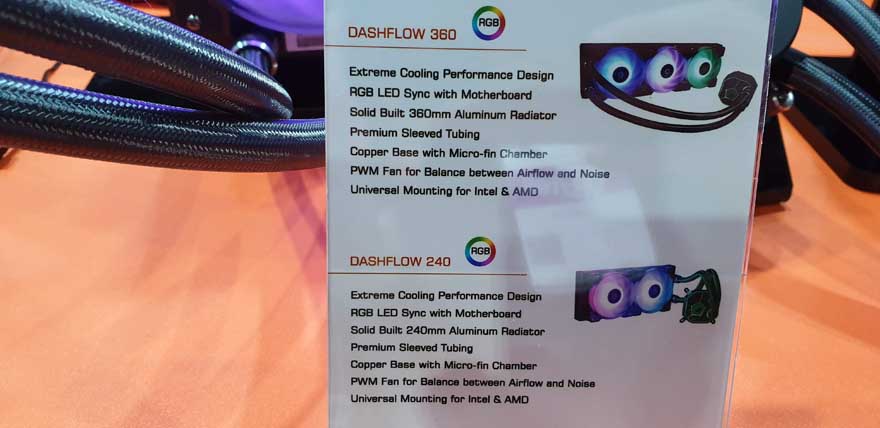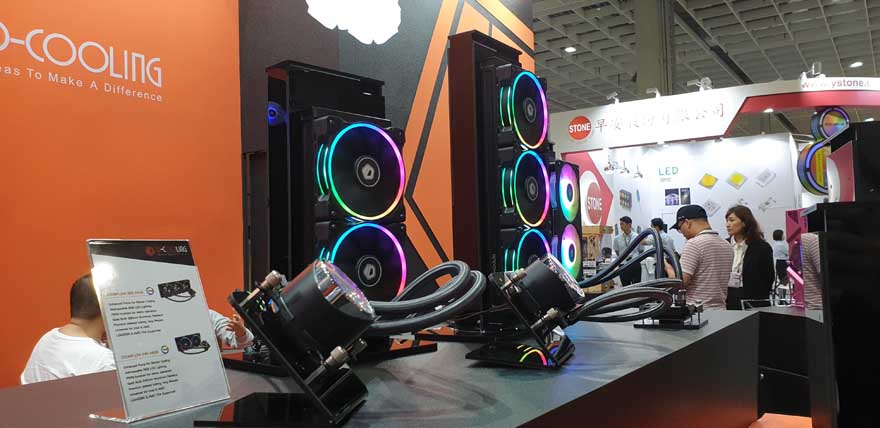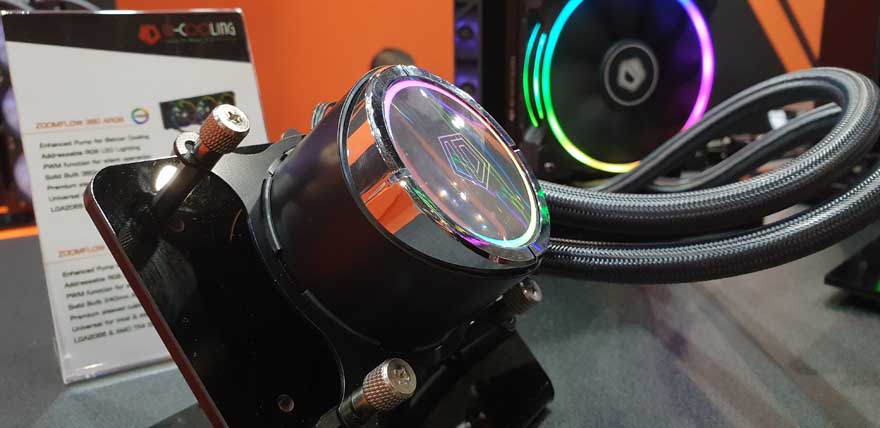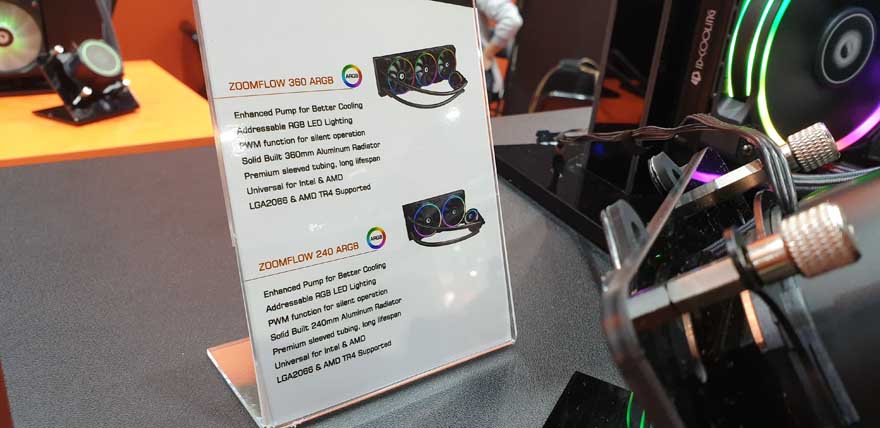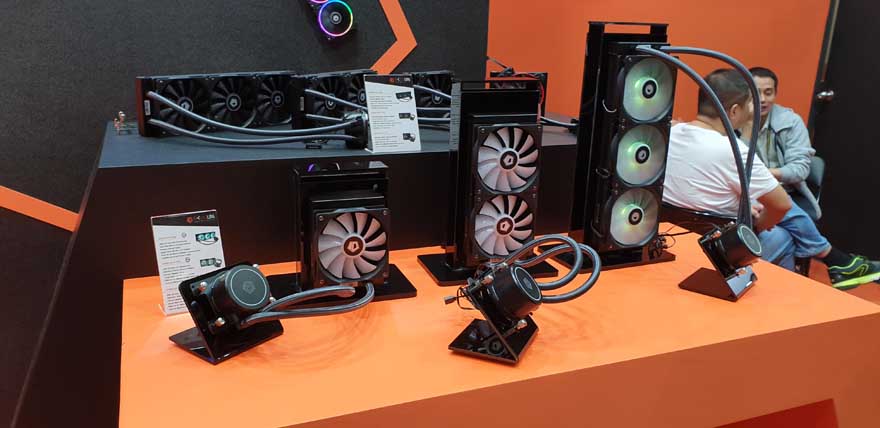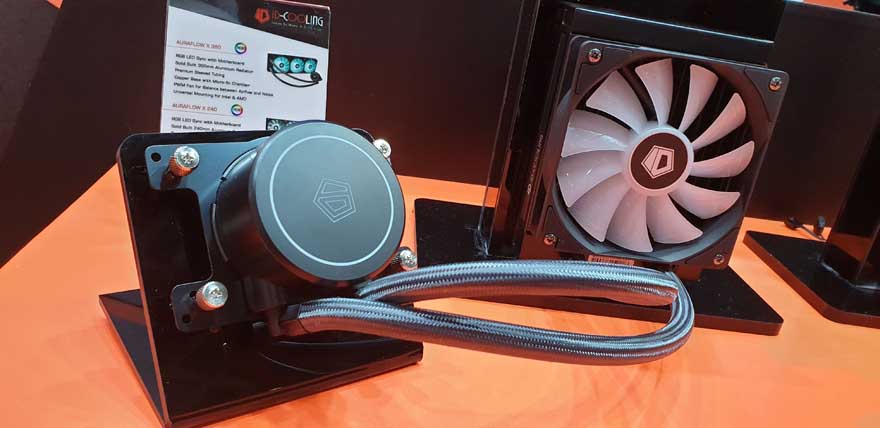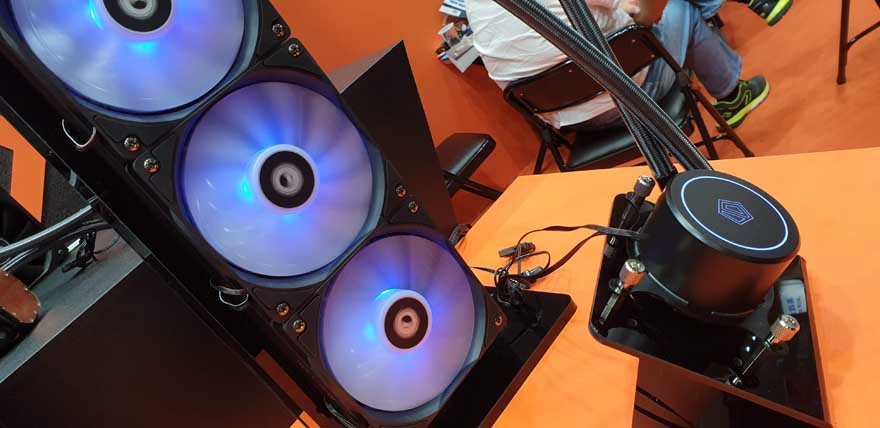 Computex 2019
We just want to say a massive thank you to our sponsors for Computex 2019; EK, Taitra, Patriot, Corsair and Viper Gaming. We'll be bringing you the latest products and news for all these brands and many more while we're in Taiwan. Check out our Computex 2019 event page for the latest!