ID-Cooling SE-224-XT 'Basic' Air Cooler Review
---
---
---
Mike Sanders / 1 year ago
A Closer Look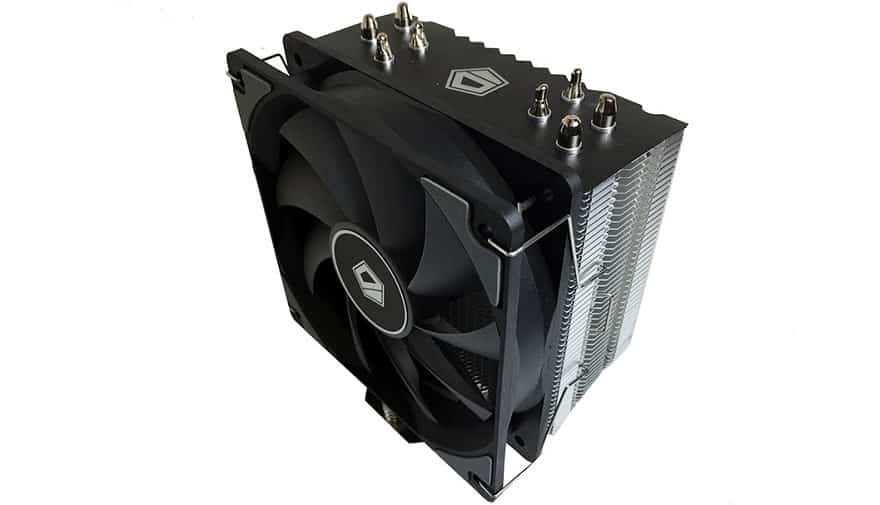 Contact Plate
A closer look at the contact plate gives us more than a few encouraging signs that this cooler should do a pretty decent job!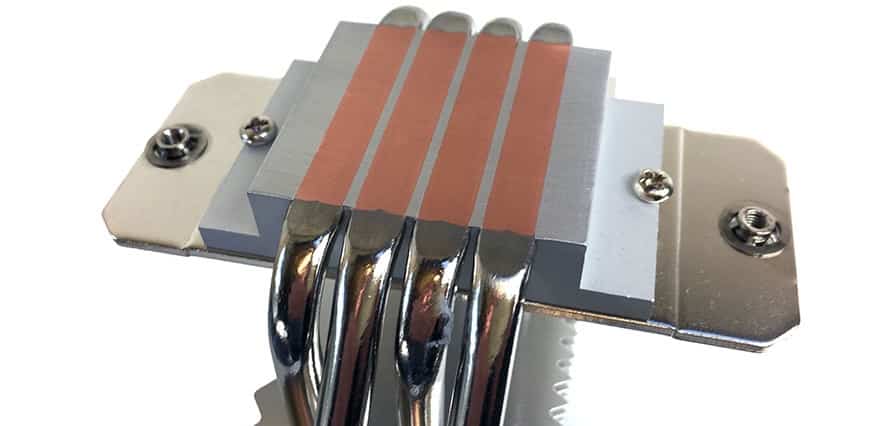 With four heat pipes coming away from each side (each coated in silver to match the overall aesthetic) a closer look at the contact plate itself reveals that the copper piping to this section has been left exposed. This is (at least in theory) good as it means that the heat transfer should be as direct as possible.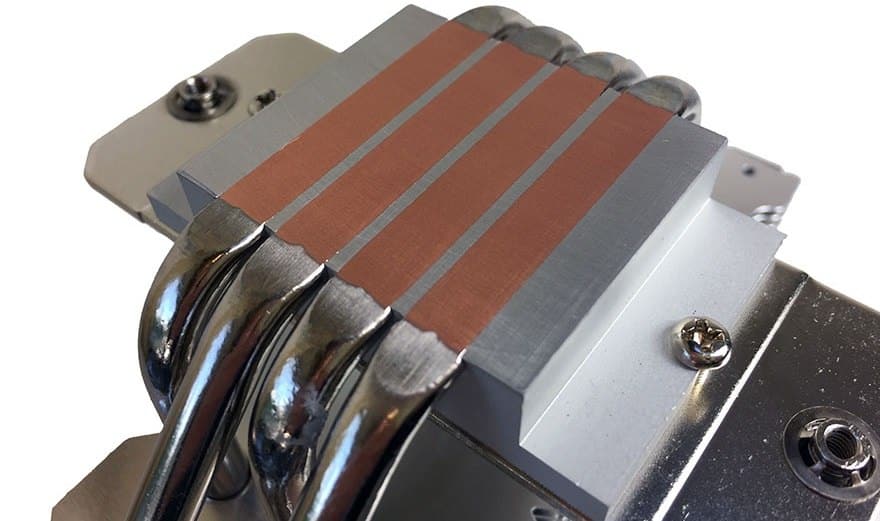 Radiator
The radiator has a nice slim design which, in terms of RAM compatibility, shouldn't provide you with any problems. The only thing we did note was that the fins were rather susceptible to bending. Something we had to correct a couple of times while moving and positioning for photographs.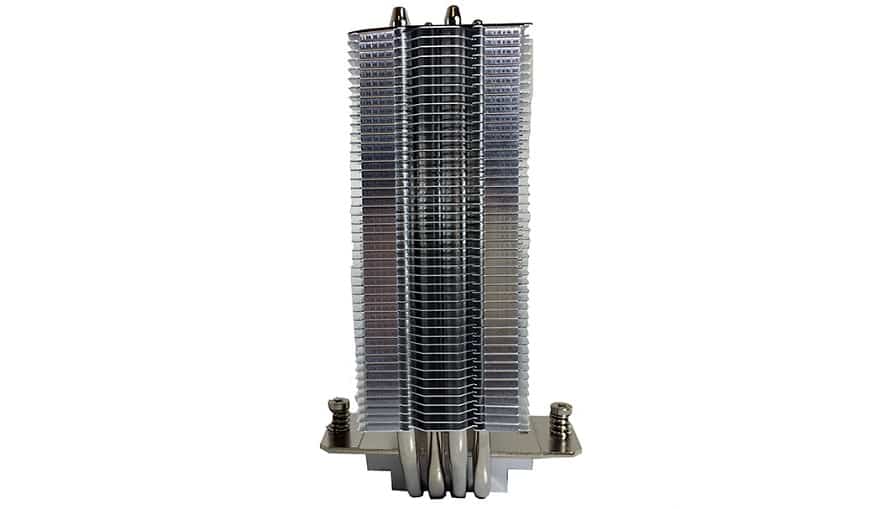 With the black and silver design, however, it looks excellent. Particularly the silver tips pipes coming out from the radiator as well as the ID-Cooling logo to the center.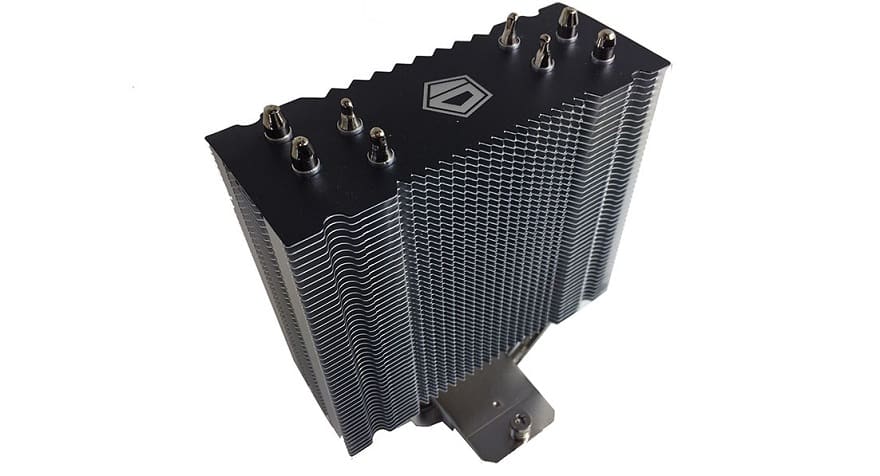 A closer look at the top shows that the logo is both well placed and sized. As such, while it adds to the overall aesthetic, it doesn't take anything away from it either!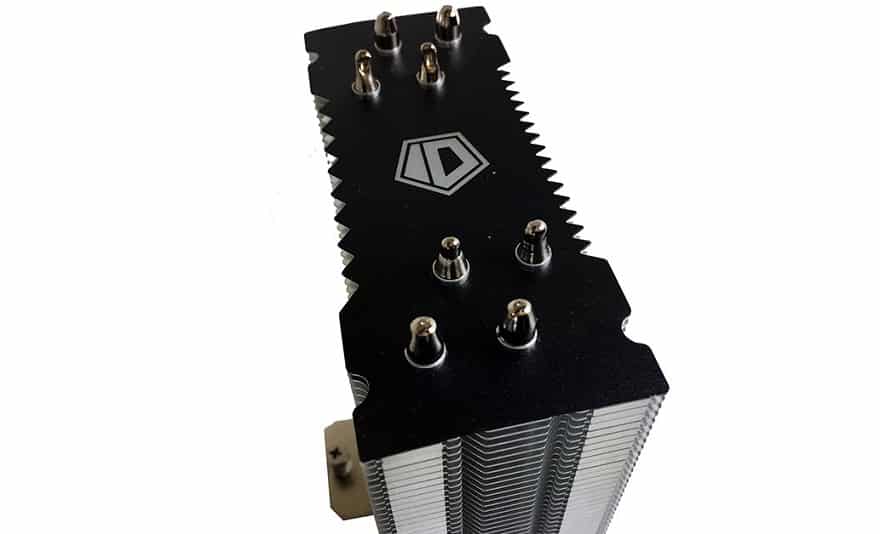 Fan
As this is a single fan cooler (although you are supplied with the hooks to fit a second if you wish) you are, understandably, supplied with one fan.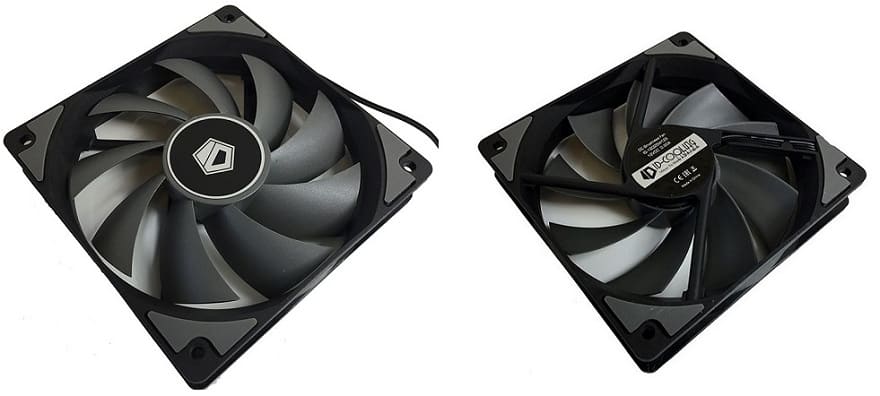 The fan itself is an ID-Cooling own design and, unlike its ARGB counterpart, this one doesn't come with any lighting effects. Having encountered their fan designs in the past, however, we have no doubts that this should do its job without any problems at all!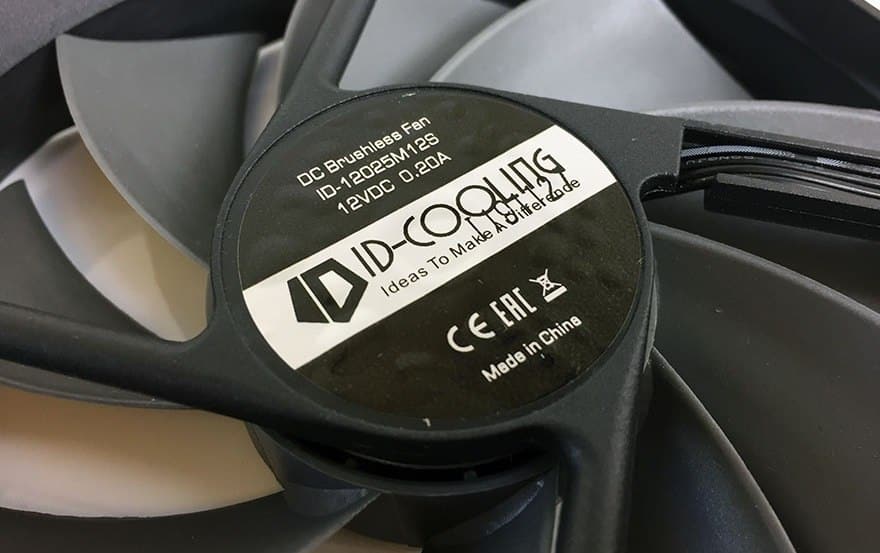 Overall
So, based on what we can see of the design and aesthetics of the ID-Cooling SE-224-XT Basic, what do we think so far? Well, on the whole, the overwhelming thoughts are pretty positive.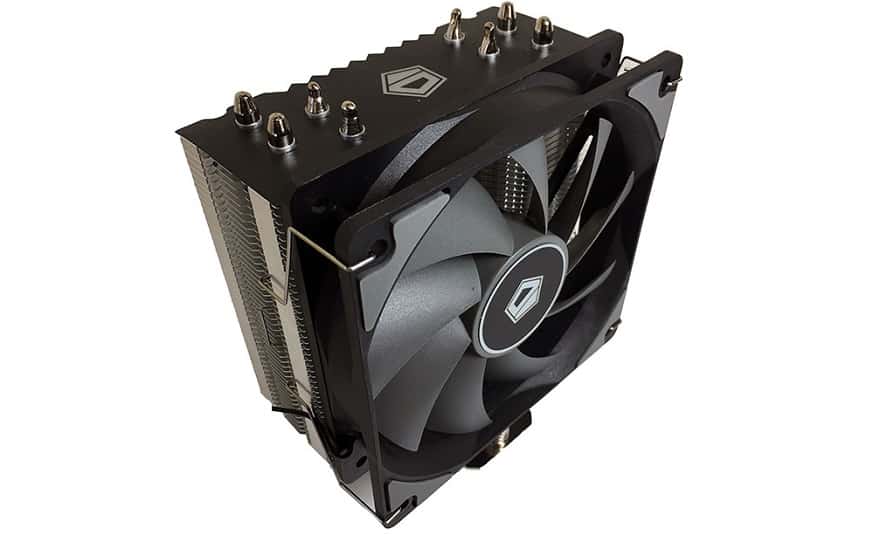 With a rather slim design, this shouldn't provide you with any difficulties in terms of RAM compatibility and, as you can see in the image below if you did wish to install a 2nd fan, the option is certainly there.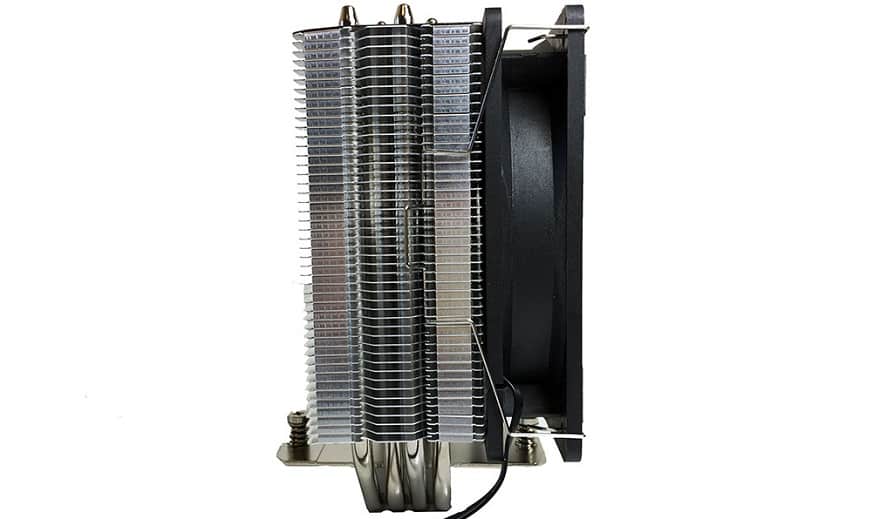 In terms of coverage, the 120mm fan easily covers the entire radiator while also having a little bit of room to spare. This should, all going well, translate into some nice test results!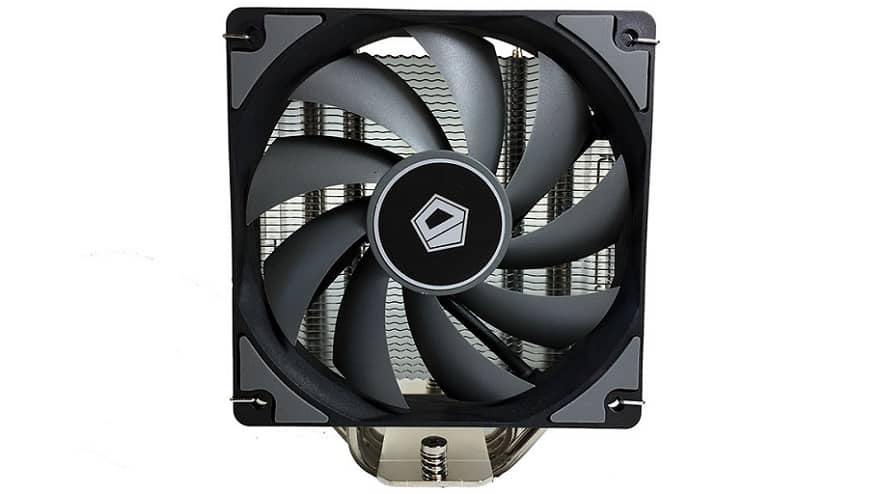 So, we have a nice solid looking little CPU cooler here, but is it any good? Well, the only way we'll find out is by testing it! So, onto those glorious charts!