ID-Cooling T60-SFX Mini-ITX Gaming Chassis Review
---
---
---
Peter Donnell / 8 years ago
Introduction
---
ID-cooling are a relatively new player in the PC component market, but so far, we've seen some great cooling products from them and I'm eager to see how their first ever chassis stacks up against the competition. With a competitive price and promising high-end build quality courtesy of its pure aluminium casing, the T60-SFX sound like an attractive product for those looking at a mini-ITX gaming system.
Space is limited inside this chassis, but with the rise in popularity of mini-ITX form factor graphics cards, SFX power supplies and more, fitting a competent gaming system into a chassis of this size isn't as tricky as it used to be. You'll find there's just enough room for a few hard drives, a reasonably sized graphics card and, of course, a mini-ITX motherboard and SFX PSU.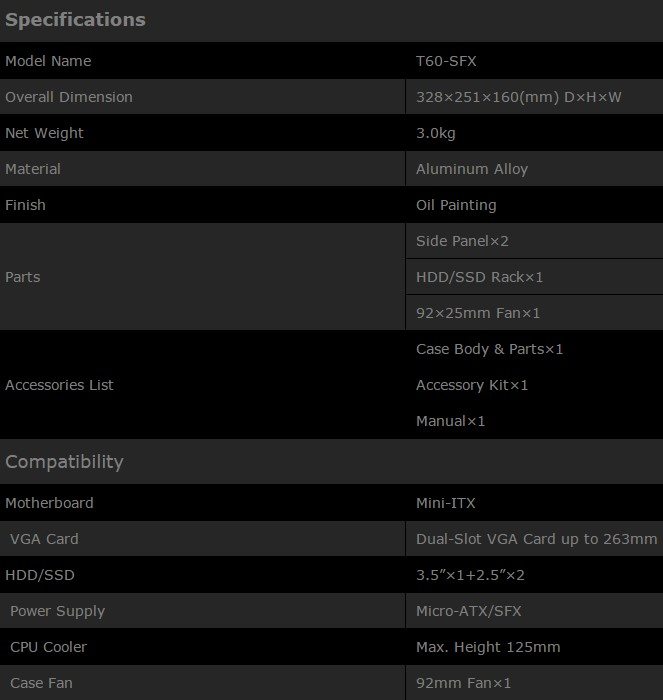 First impressions are very good, as the chassis is made from thick aluminium panels with a stealthy matte finish. The side panel is held in place by four large thumb screws, allowing for tool-free access to the interior. There's also a good amount of ventilation, some to the rear of the PSU and a strip at the bottom that will help the GPU.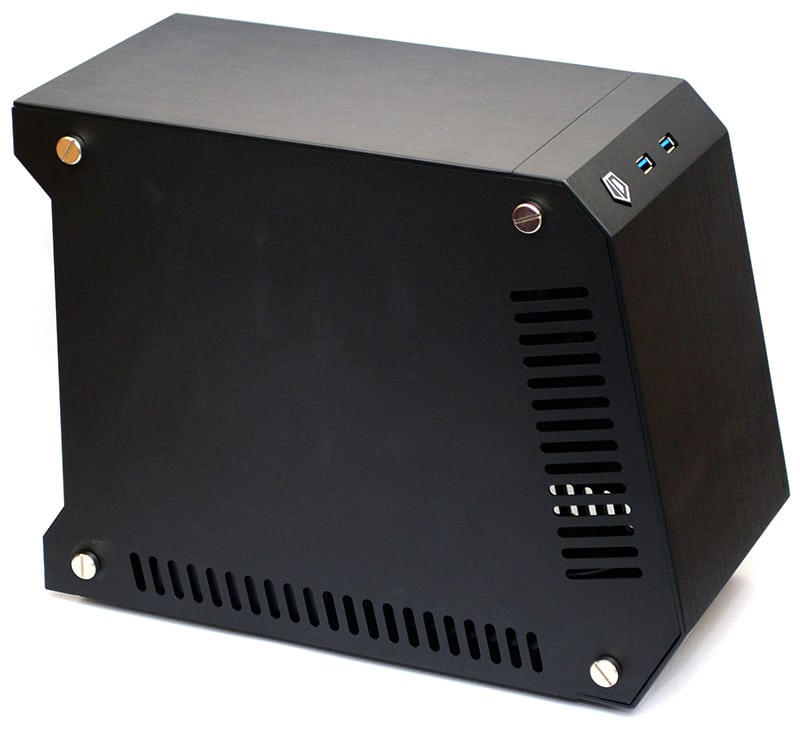 The same panel design around the back, helping further enhance the overall airflow, but no doubt sacrificing some sound proofing qualities at the same time.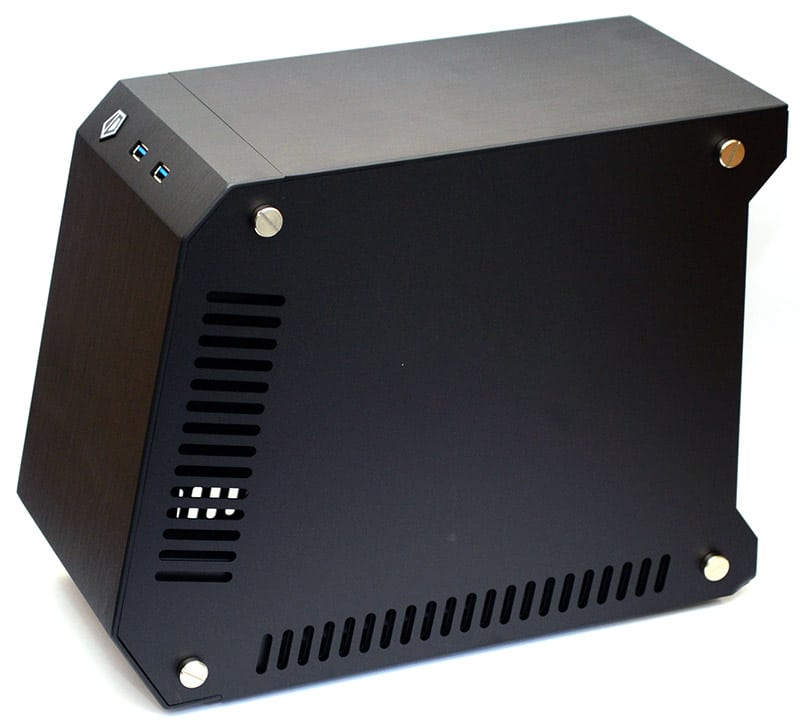 The front panel houses even more ventilation at the bottom, as well as that rather funky looking power button and some USB 3.0 ports at the top. One glaring omission, however, is the lack of HD audio jacks, so you'll have to rely on your motherboard's rear I/O connectors.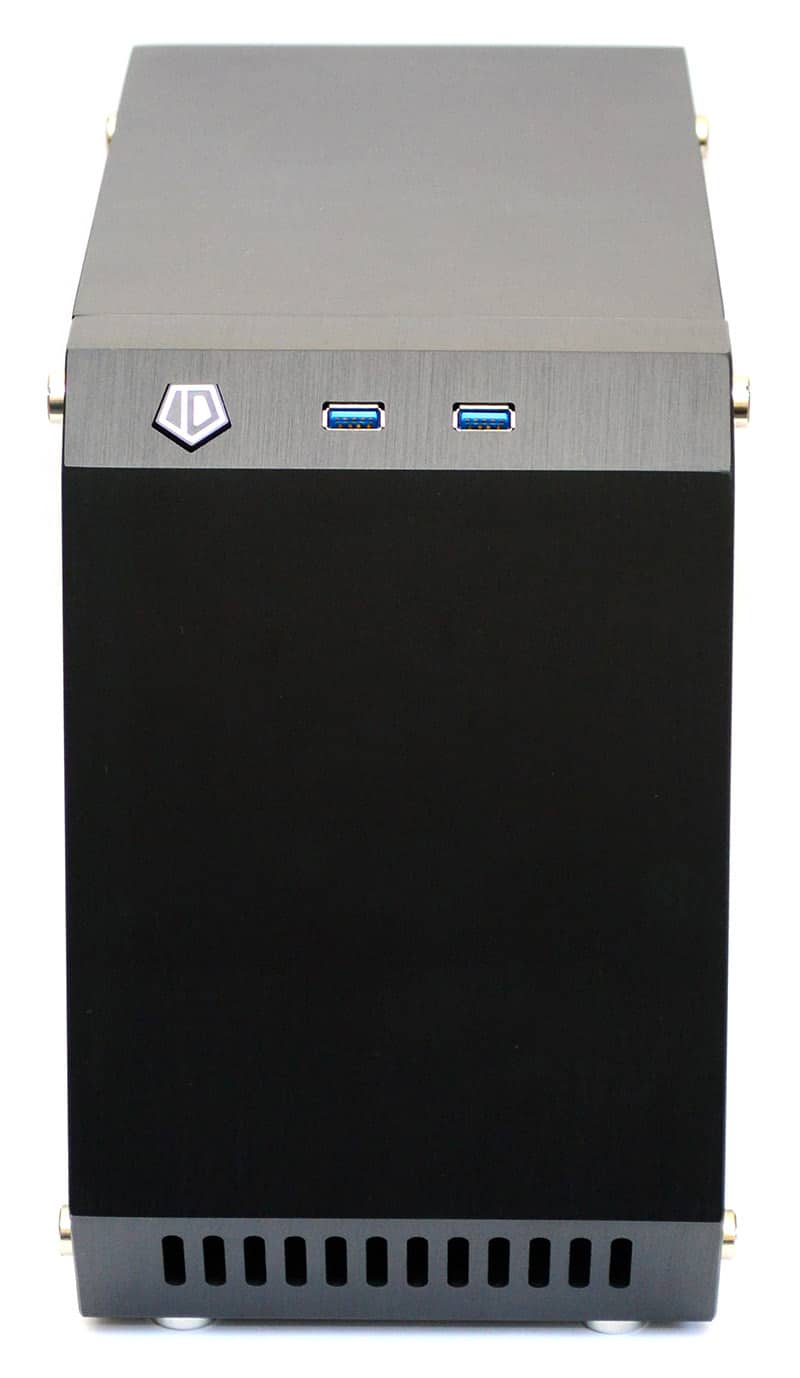 Around the back, you can quickly appreciate how small this chassis is by looking at the motherboard I/O cut-out! There's a small 92mm fan at the back to help with cooling, a pair of expansion slots and finally, the AC passthrough cable, as the PSU mounts towards the front of the chassis.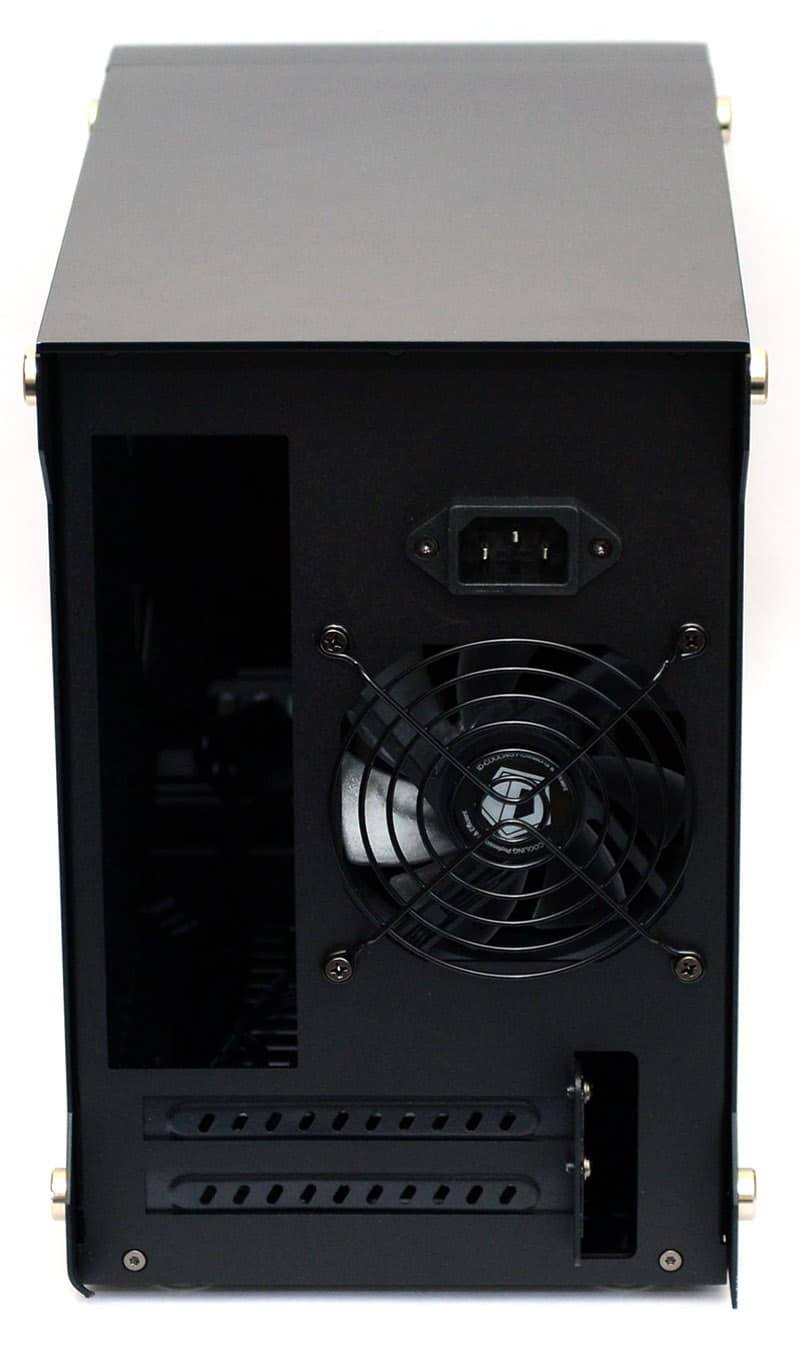 There's even more ventilation on the base of the chassis, which is a good thing for your GPU considering the small capacity of the chassis and the fact it only supports a single fan, so you'll be relying on passive airflow for the most part.