If Elected President Donald Trump Vows to Cause Amazon Problems
---
---
---
John Williamson / 8 years ago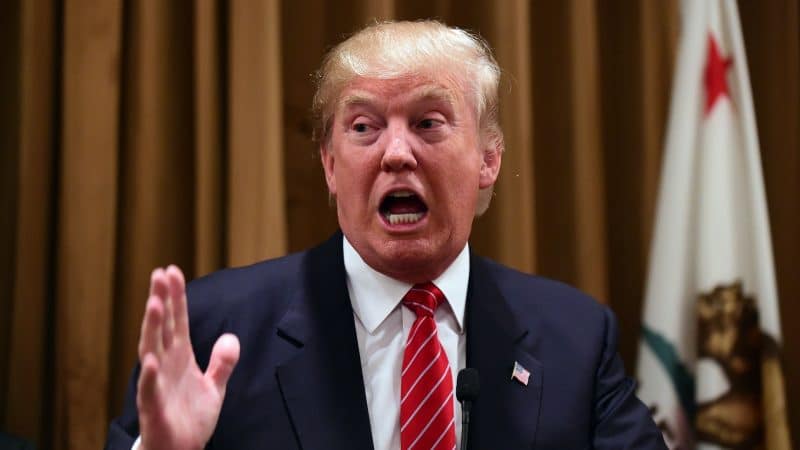 Donald Trump seems to thrive on controversy and has rapidly become the favourite candidate for the Republican nomination. Initially, political commentators dismissed Trump and believed it was only a matter of time before he exited the presidential race. However, whenever Trump makes shocking remarks no other politician would dream of, his popularity skyrockets. Please note as a technology website, we endeavour to leave any political inklings aside and report in a fair manner. During a recent speech, Trump discussed Amazon CEO Jeff Bezos and his acquisition of The Washington Post.
Trump on Amazon: "If I become president, oh do they have problems. They're going to have such problems". • $AMZNhttps://t.co/208DgKJM8o

— CNBC Now (@CNBCnow) February 26, 2016
Trump proclaimed:
"I have respect for Jeff Bezos, but he bought The Washington Post to have political influence, and I gotta tell you, we have a different country than we used to have,"

"He owns Amazon. He wants political influence so that Amazon will benefit from it. That's not right. And believe me, if I become president, oh, do they have problems. They're going to have such problems."
This is a fairly worrying statement and suggests Trump wants to impose penalties on Amazon for his bitter dispute with founder Jeff Bezos. Perhaps this is just posturing and Trump's attempt to publicly embarrass Jeff Bezos. Some of you might remember, Jeff Bezos posted a tweet offering Trump a reserved seat on the Blue Origin rocket. This is quite a rare occurrence and Bezos only has 15 total tweets to his account. Clearly, Trump believes Jeff Bezos purchased The Washington Post sorely for political gain to enhance Amazon's influential position as a retail giant. Of course, this will only matter if Trump wins the Republican nomination and then ends up victorious during the presidential campaign. It's not beyond the realms of fantasy though and Trump has already made warnings against Apple's use of non-American workers.
Amazon isn't the most reputable of companies because of tax avoidance behaviour and evidence of poor working conditions. Employees work under extreme stress and every packaged item is monitored. This can be devastating for morale, and applies so much pressure. It's even been argued that Amazon's working conditions can exacerbate underlying mental health problems.
Image courtesy of Forbes.