Microsoft Surface Laptop Teardown Reveals Glue-Filled Construction
---
---
---
Ron Perillo / 6 years ago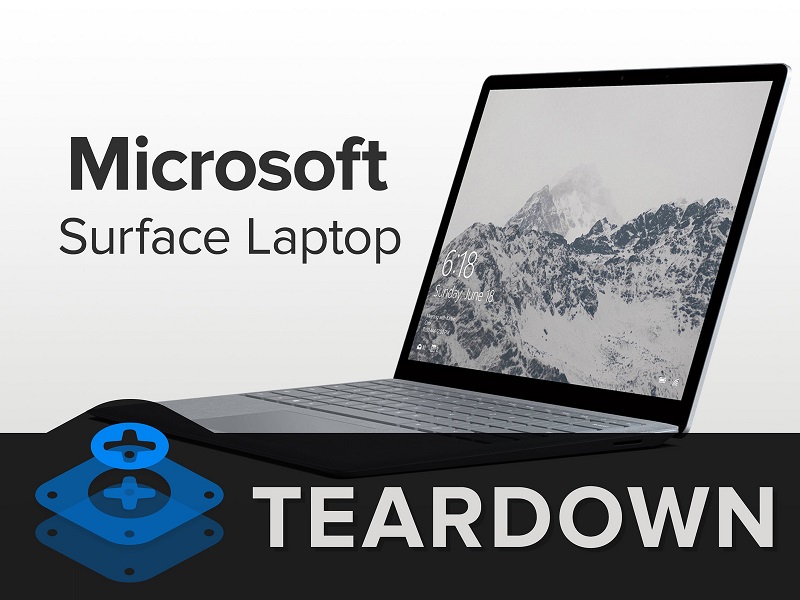 iFixIt puts the new 2017 Microsoft Surface laptop to task in their latest teardown video. The series of disassembly walkthroughs give users a closer look at the inner workings of hardware. They void the warranty and possibly sacrifice thousands of dollars worth of hardware for the sake of curiousity. Since the iFixIt is adept in this task, they can often assemble the product back together again after disassembly without actually damaging it. That is not the case with the latest 2017 Microsoft Surface laptop unfortunately.
The latest laptop from Microsoft scored the lowest repairability score from iFixIt yet, at zero. Yes. You read that right. It is completely irrepairable. In fact, most of the components are bound by glue and not screws. All other components are also soldered in place. This makes it impossible to effectively service the device if there are any problems. The biggest sin of all is that the battery is not only impossible to replace, but is dangerous to attempt removal as well. This means there are no chances to refurbish it, and it will just go straight to the garbage bin.
For those who follow the Microsoft Surface's history with iFixIt, this is hardly surprising. The Surface Pro 4 only scored a 2 (out of 10) and the 2012 Microsoft Surface only scored a 4 back in 2012. The 2017 Surface Pro 5 tablet even scored a 1 several days ago.
iFixIt Microsoft Surface (2017) Laptop Teardown Video