iGame RTX 3070 Advanced OC-V Graphics Card Review
---
---
---
Peter Donnell / 2 years ago
A Closer Look
One thing I've always loved about iGame is that their cards are pretty unique, and this iGame RTX 3070 Advanced OC-V is no exception. There' as triple fan configuration, with a set of larger outer fans, and a smaller inner fan which has larger fan blades.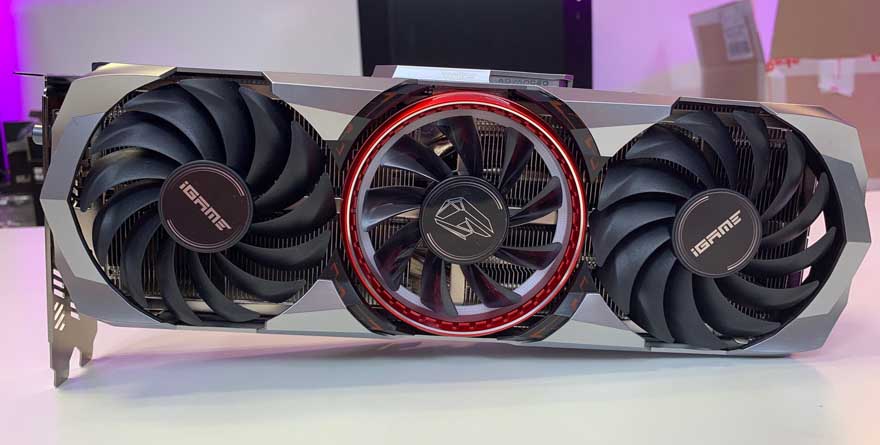 The outer fans have 13 blades, and are so big that there's even a slight cut-away in the shroud. This means the fans cover the entire width of the GPU, which is going allow for even more airflow!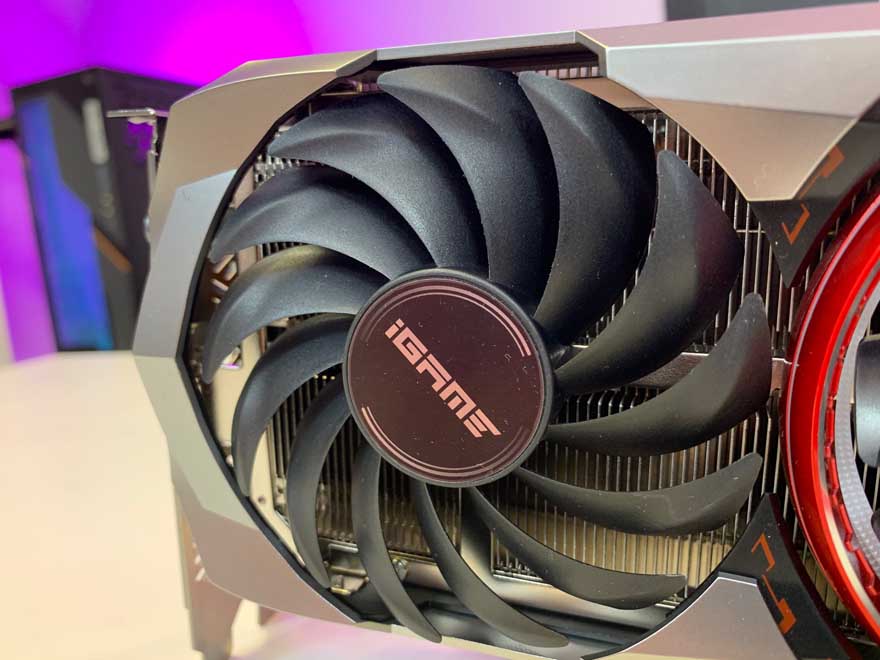 The middle fan is really cool, with a 9 blade design, and they're much more scooped to drive air downwards. That huge ring around it looks fantastic, and I'm sure it has some practical purpose, but right now, it just looks pretty dope. It has a ring of lighting too, adding a little more flair to the build.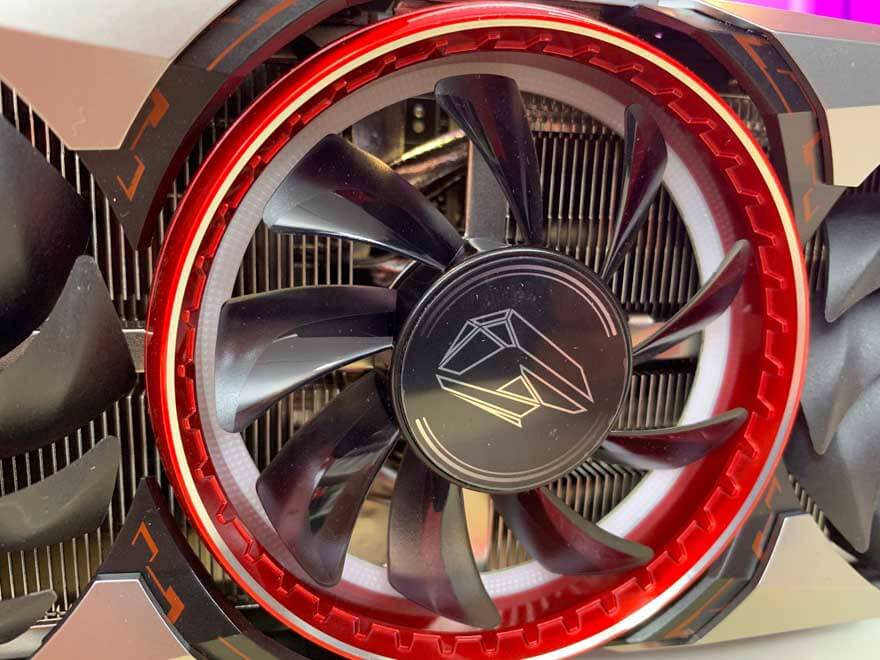 While it's hard to see here, the fans are slightly tilted too. This way, they don't just blow air down, but ever so slightly off to the side.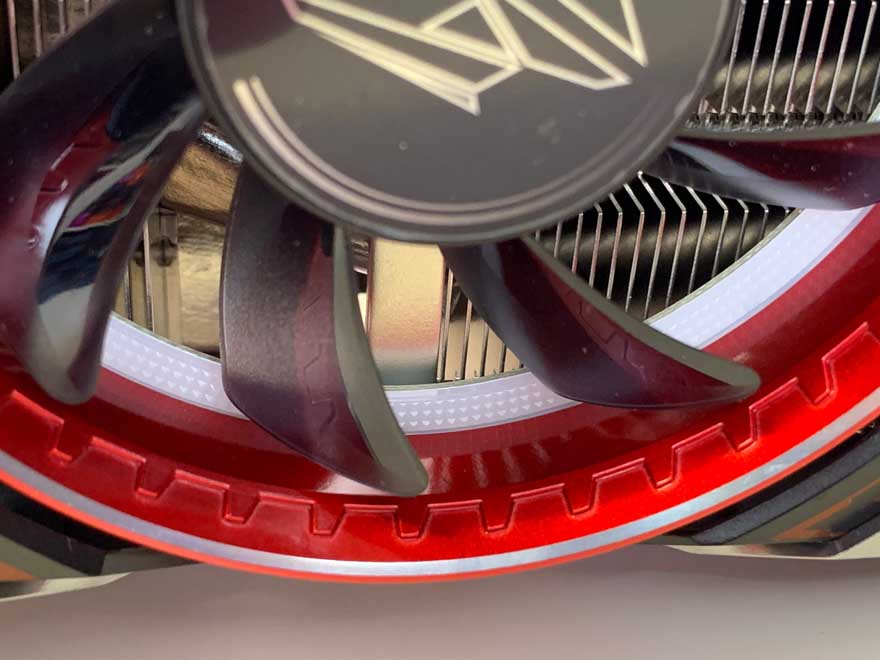 Down the side, you can see the card is 2.5 slots thick, with a huge heatsink offering impressive cooling potential. There's a large opening on the side, allowing for heat exhaust.

The branding looks cool, with the iGame logo on the side, and of course, it's all RGB lit.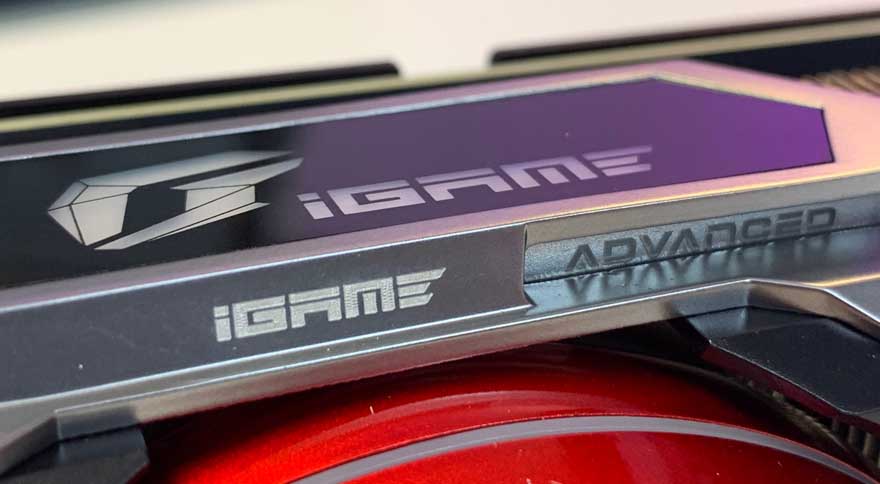 Power comes from a pair of 8-pin headers, and while this is "only" the RTX 3070, it's still a very powerful card overall.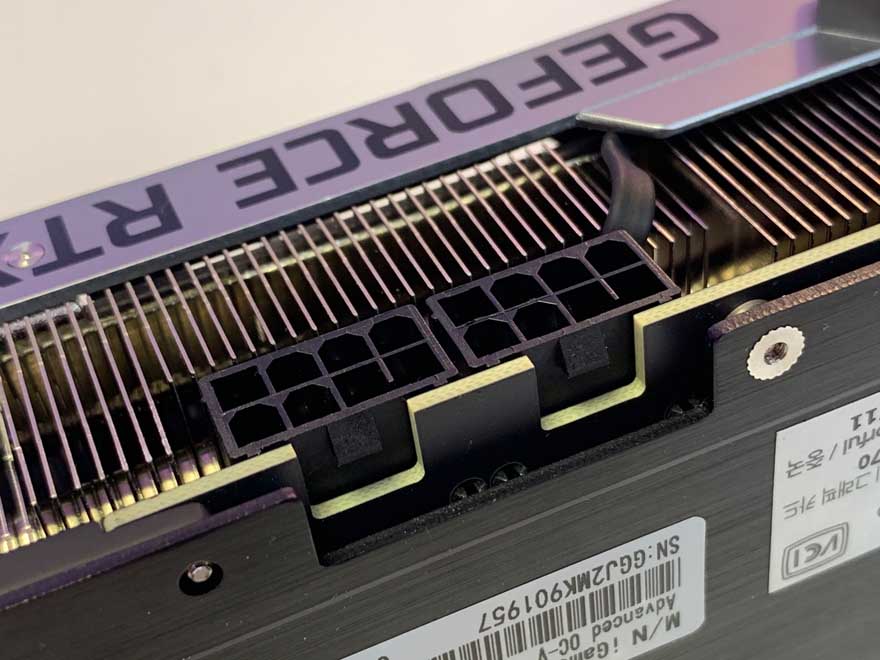 I know what a VGA holder mounting hole is folks, no need to stamp it all over my card, just put it in the damn manual. On a lighter note, look at those heat pipes; those things are reassuringly chunky!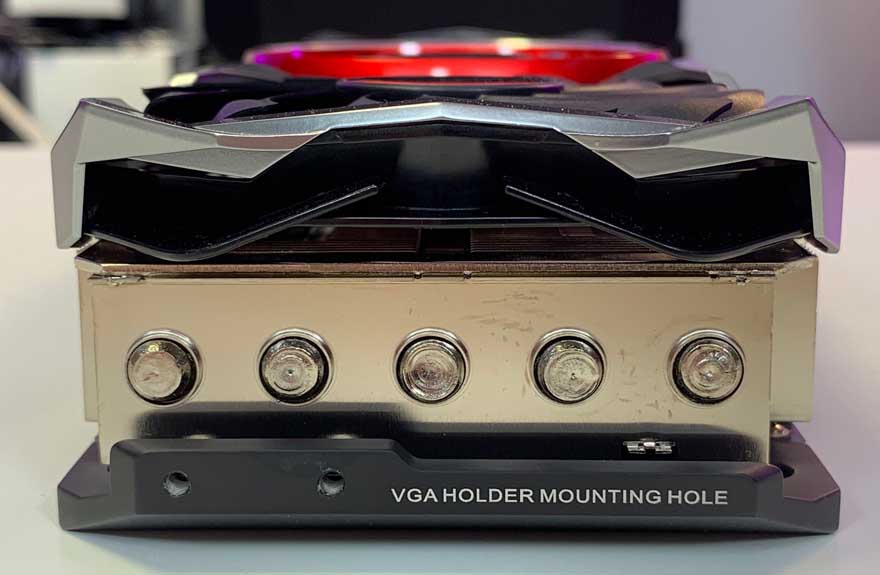 The backplate looks fantastic, with a subtle design printed on the corners, then a nice and large Geforce and iGame logo in the middle. I love that black brushed aluminium finish too, it almost makes me want the card with nothing printed on the back, just sleek brushed aluminium… oh yeah, that'd be sweet.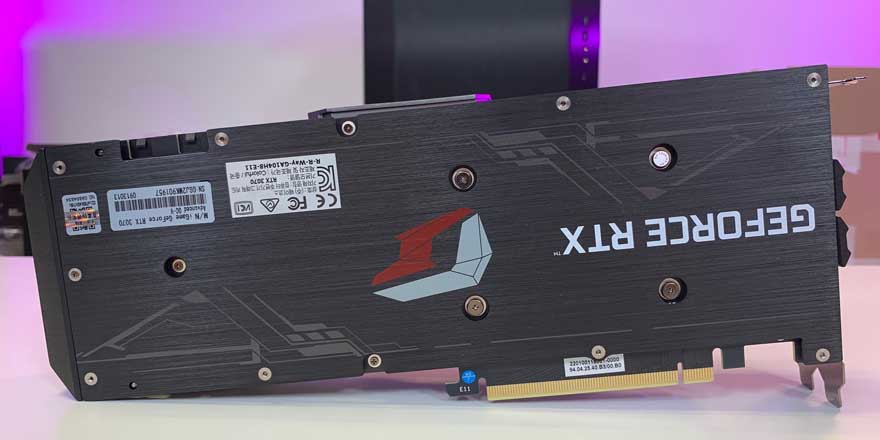 Around the back, you'll find three DisplayPorts and a single HDMI, but of course, there's one more thing.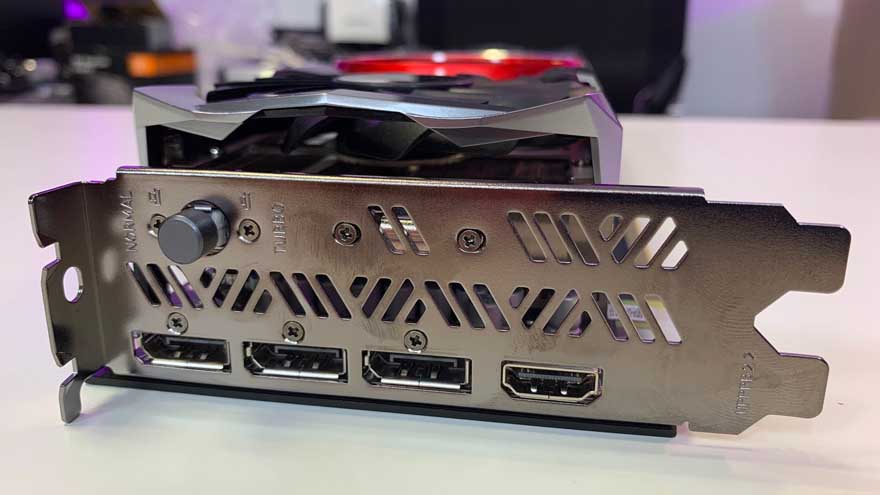 There's a small overclocking button, which is effectively a BIOS switch, and if your card could do with a bit of a boost, just tap it into Turbo mode!