Ikea Planning to Sell Wireless Charging Lamps and Tables
---
---
---
Gabriel Roşu / 8 years ago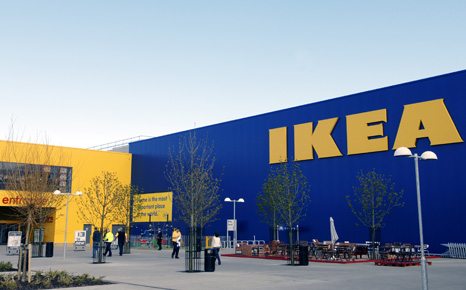 We live in an era where our smartphone and/or tablet battery is one of our top priority for the day. Often we forget to plug them into a charger while at home or at the office, only to notice we can barely unlock them to see a notification once we are outside.
Ikea seems to have been thinking about the same problem and appears to have a rather high-tech solution, offering its customers a range of lamps and tables that come with wireless charging technology. Floor, table and work lamps are just a few of what Ikea offers in terms of lighting solution, along with a pair of bedside tables that come with individual pads which would add more charging locations to homes.
It seems that the furniture supports the Qi wireless standard, which is the leader in the wireless charging standard around the world. Since one of the biggest smartphone manufacturers which sell their handsets with built-in Qi wireless charging technology is Microsoft and its Lumia series, Ikea is also offering to sell charging covers for Apple iPhones and Samsung Galaxy S handsets in order to use them with its furniture.
Ikea is said to start selling the furniture in the US and UK in mid April, having a starting price of around £40 in the UK. Pricing in the US is still to be confirmed.
Thank you Phonearena for providing us with this information