I'm Finally Celebrating MAR10 Day, and I'm only a Month Late!
---
---
---
Peter Donnell / 10 months ago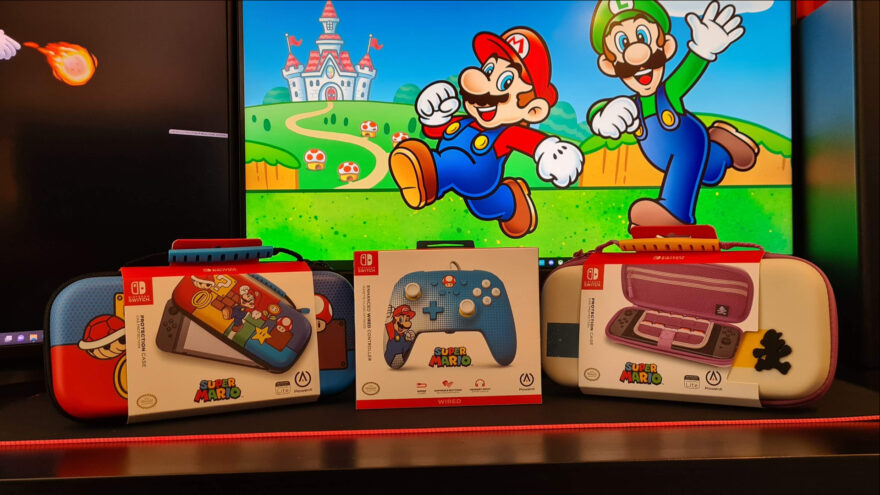 It's better to be late than never show up, right? Well, that's pretty much how my day is going today. Sure, it would have made sense to hit this little feature up on March 10th, better known as MAR10 or MARIO day for Nintendo fans. However, some stock issues and distribution delays hampered things enough, but a nasty two-week bout of COVID for myself really threw everything to the side around the day, so happy APR10 day Mario, no that doesn't work does it… damn.
PowerA MARIO Celebration
So here's what I got to celebrate, it's not much, but I reached out to my friends at PowerA, and got some lovely new Mario themed hardware created especially for this yearly celebration. There are two new Nintendo Switch cases and their new wired controller design. I got them two weeks ago, but wanted a bit of time to tinker with that controller once I'd fully recovered. As you can see, everything comes very nicely packaged, with great photos of the products on the front of the box, and lots of lovely Mario graphics.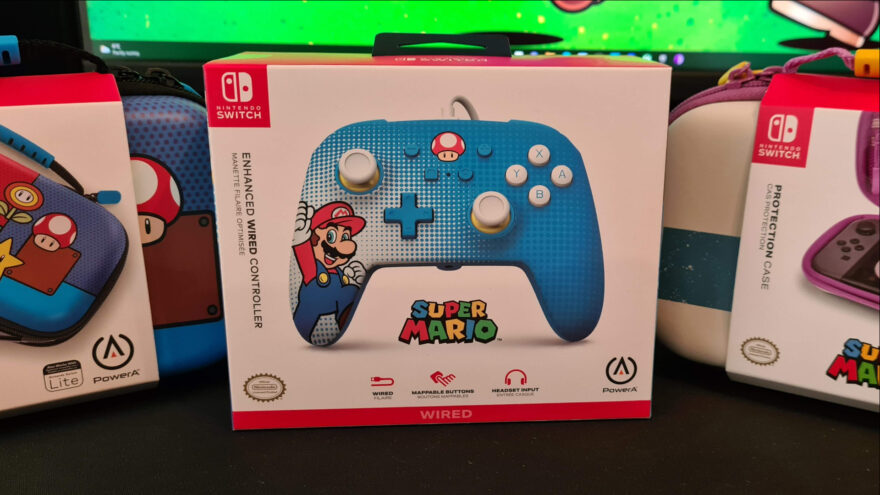 Around the back, there's a nice run-down of the various features of each, but let's just dive in for a look at what I've got!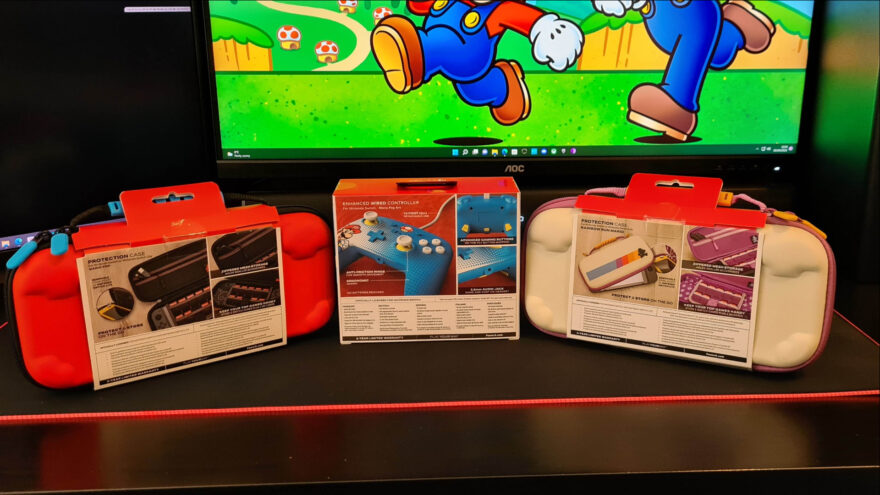 I love this one, it's a retro design and really understated. It's using a pastel set of colours inspired by Mario, but they've been given a little bit of a faded look, which I really like. The Mario is actually stuck on the front, it's a few millimetres thick.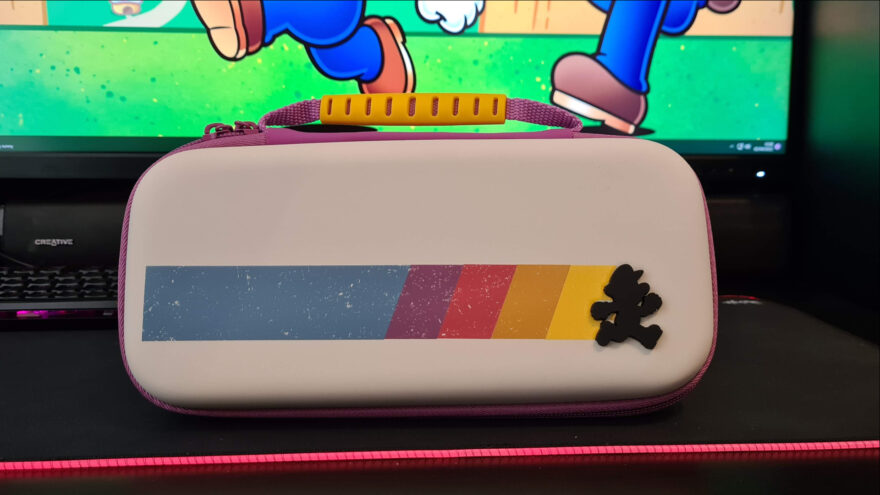 Some little feet on the bottom, to stop the bulk of the case scratching up.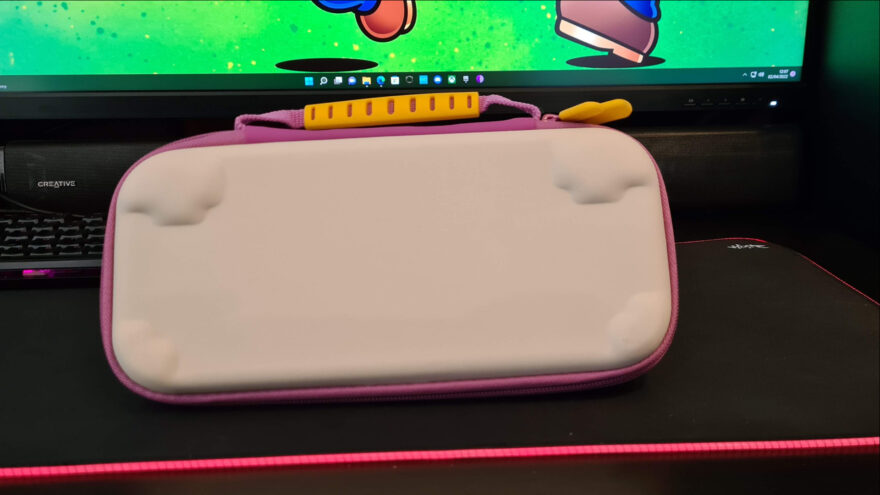 On the inside, there's a nice pinky/purple colour that really catches the eye. A large pocket at the top with a zip will easily hold larger USB cables and a cleaning cloth.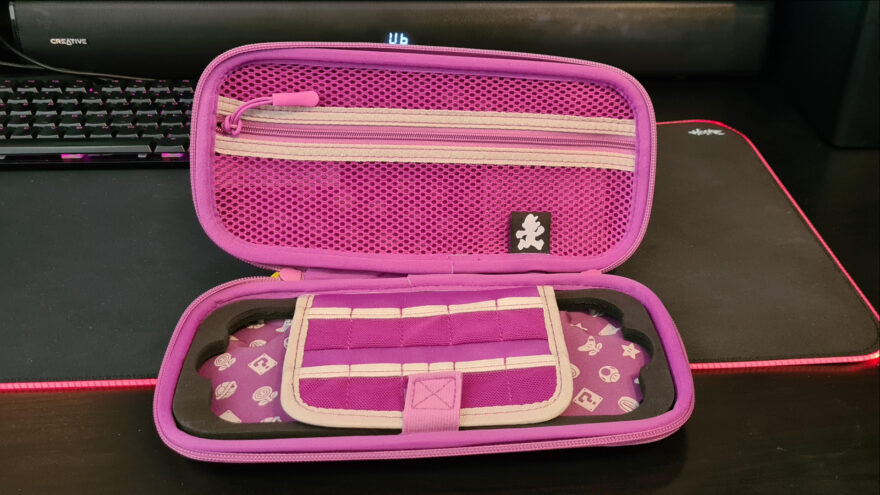 The middle flap has room for 10 game cartridges, and below that there's room for all versions of the Switch. I've checked, and the OLED version fits in this one, despite it not being stated on the specifications. There's a removable insert, ensuring a Switch Lite doesn't rattle around.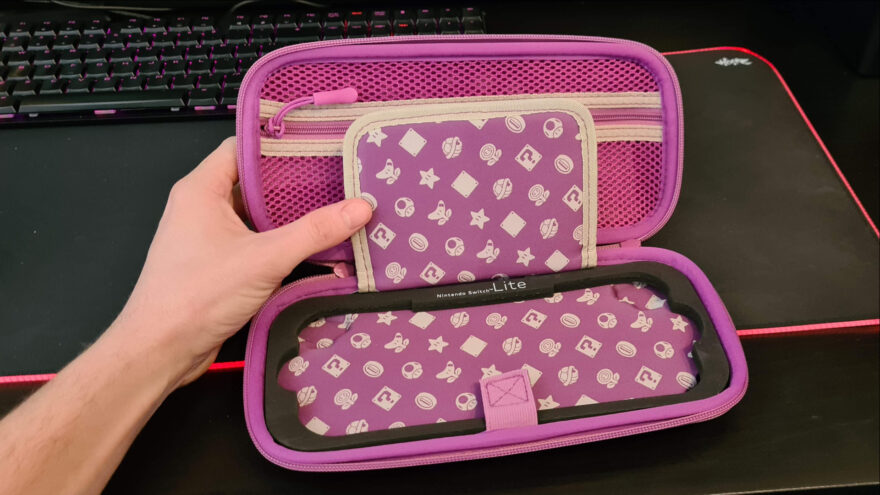 If you wanted something a lot more vibrant, then how about this! It's the same case design in terms of ergonomics, but with a much more vibrant graphic. I like the understated one for my Switch, but the kids have already claimed the brighter one from me.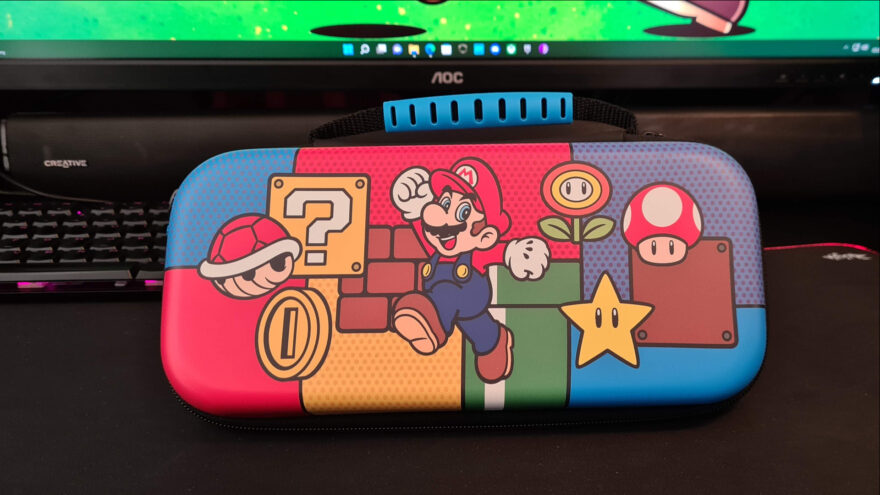 It's certainly more "Mario" than the other, with the matching red and blue theme.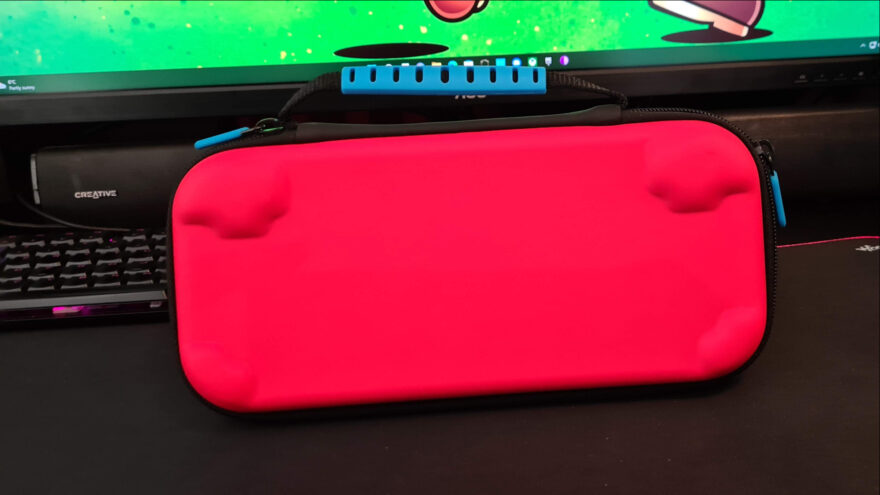 It's not quite as vibrant inside though, with a black/grey look, but otherwise, it's the same layout with a pocket at the top and 10 cartridge slots.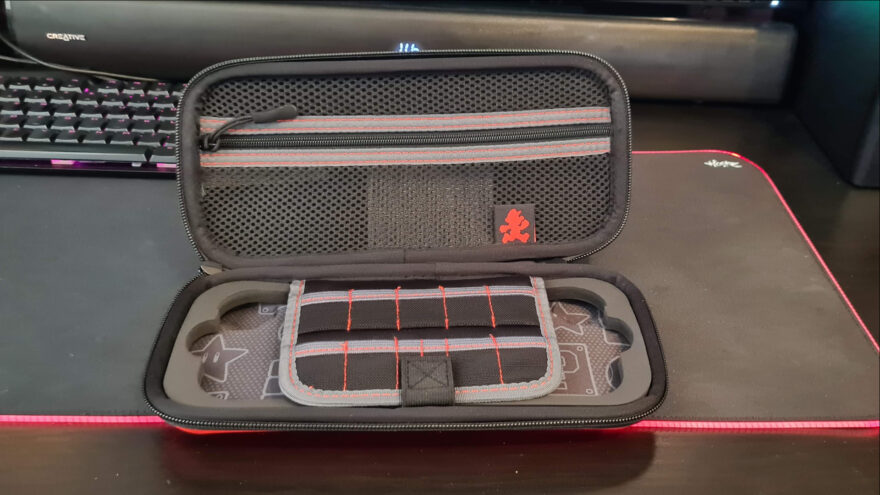 And again, the insert in the bottom for the Lite. I love those graphics on the fabric too, very nice!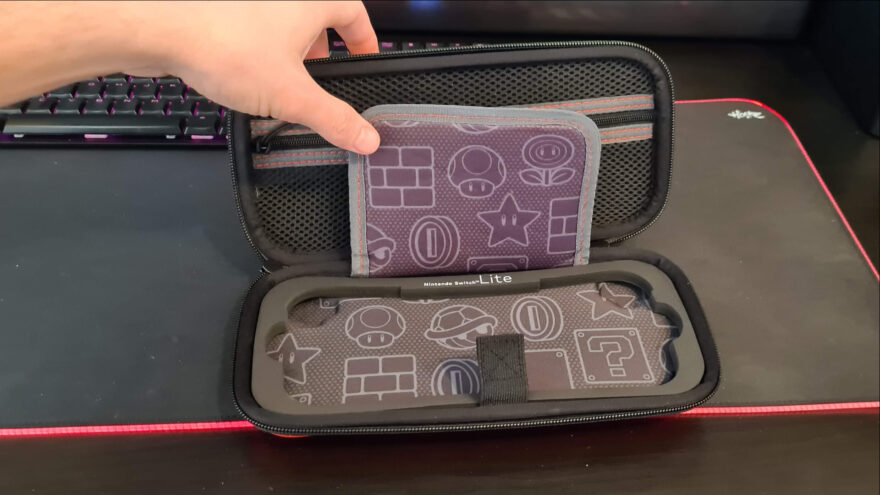 Finally, the Super Mario Enhanced Wired Controller. What I really like about this is that it's a very lightweight controller, but it still feels durable. It makes it very comfortable to hold for longer gaming sessions and the low weight makes it easy to travel with.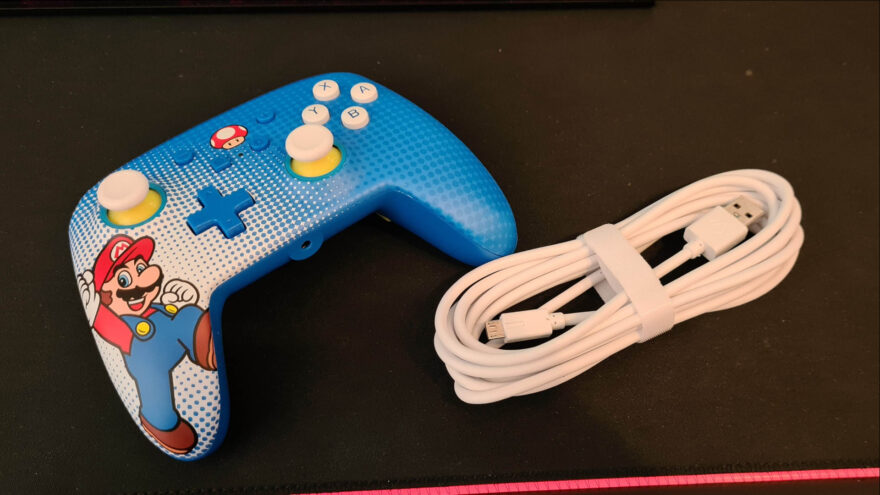 It comes with a 10ft Micro USB cable, which plugs into the Switch base unit. However, any micro-USB cable would do just fine if you wanted to use your own.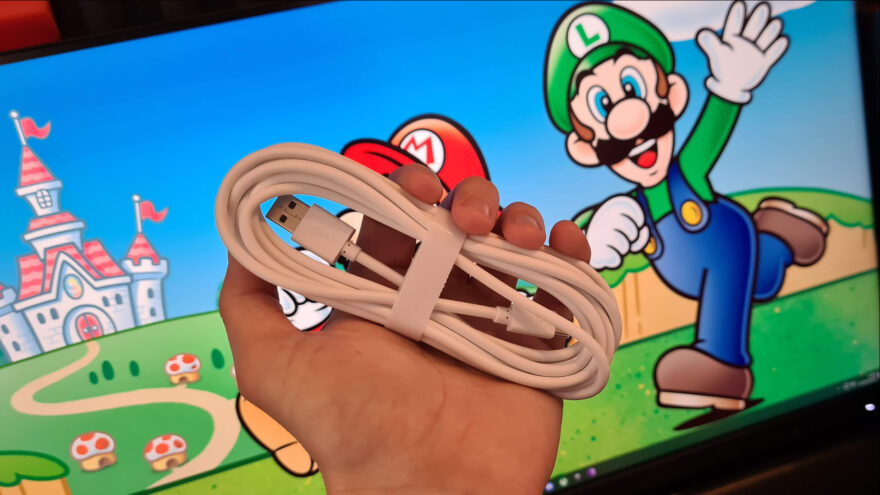 The controller looks great too. Sure, we've got the joy-con controllers here, but the kids took to this controller immediately. Actually, by some amazing coincidence, our blue joy con went flat the day this controller arrived, so having a wired one to hand couldn't have been timed better.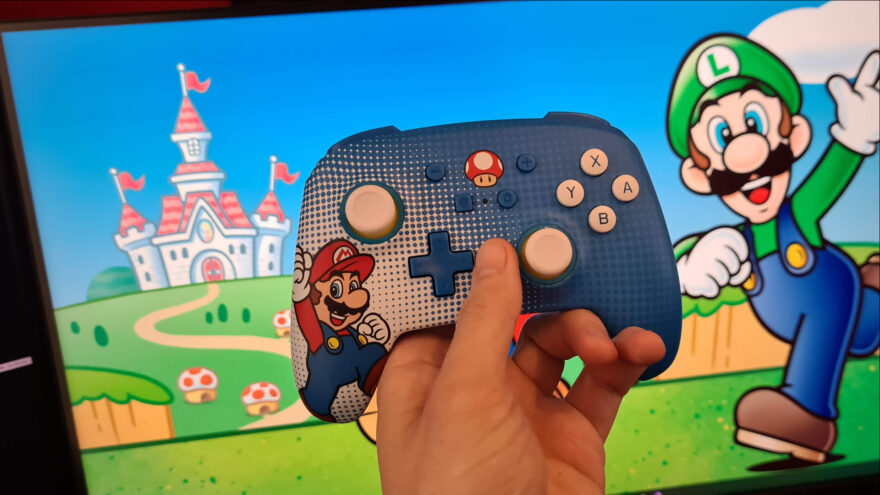 The "enhanced" part of the product can be found on the underside. Hold the middle yellow button for 3 seconds and you can pair any button to either of the grip buttons. Having one of the face buttons on these is great, as it means I can jump with A, but not have to remove my right thumb from the right stick, making for faster gameplay.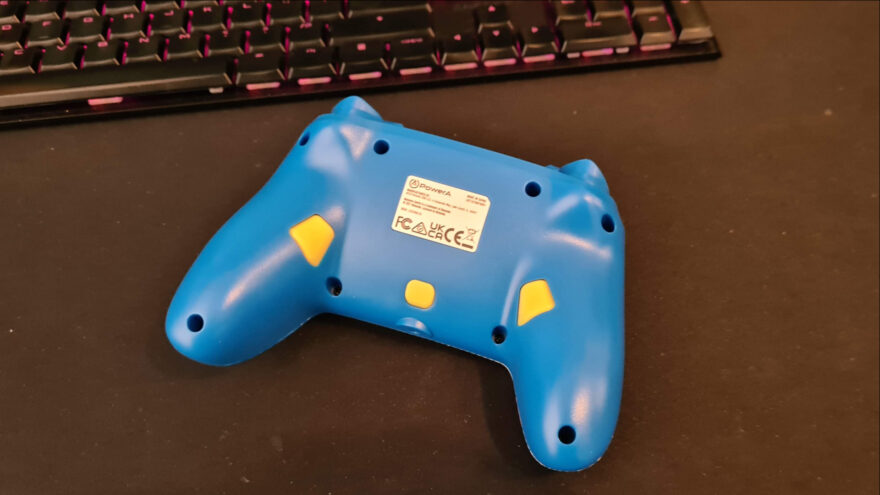 The graphics look great!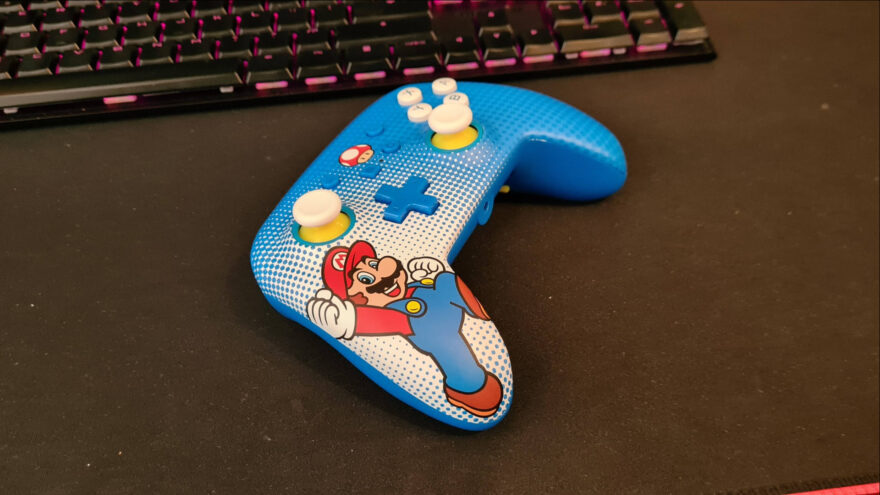 Everything is where it should be too, it's a nice feeling controller. The lightness does perhaps make it feel like a cheaper controller, but at the same time, it actually is quite affordable. But overall, I haven't had any issues with it.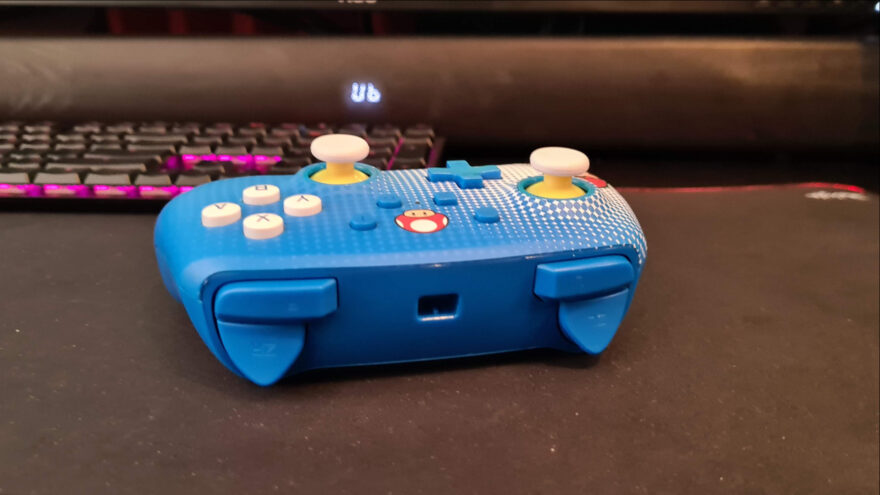 For a spare controller for when we're playing Mario Party Superstars, it's perfect!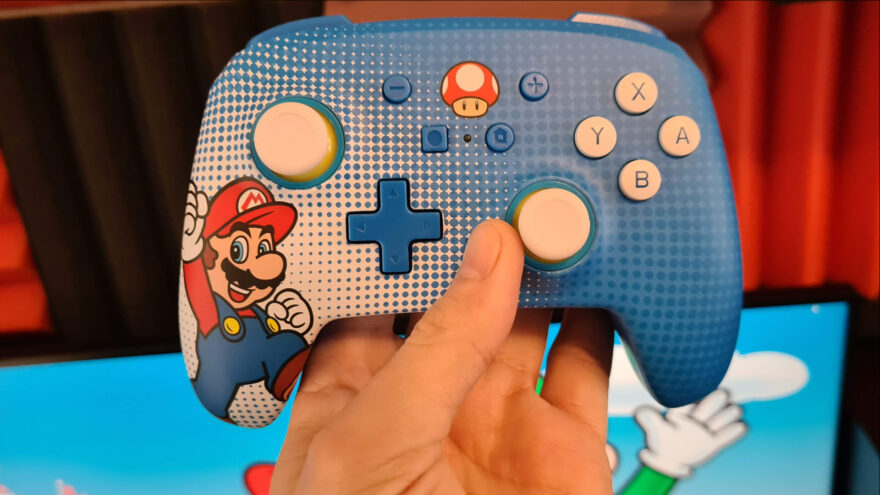 The PowerA Mario Nintendo Switch cases can be found on their Amazon UK store here with prices of around £15. The controller is available for just £19.99 and comes in a pretty awesome range of graphic designs and colours.