Images of Nvidia's Rumoured RTX 4090Ti (or TITAN?) Have Leaked Online!
---
---
---
Mike Sanders / 2 months ago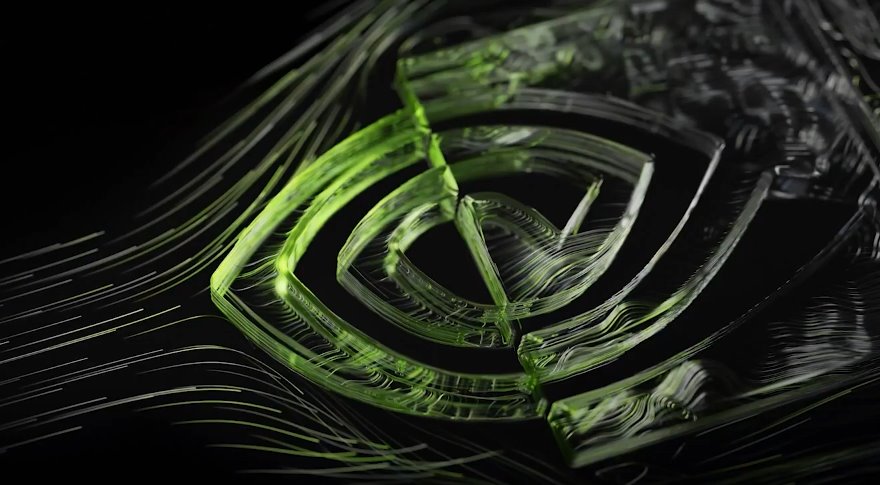 Over the last few months there have been incredibly heavy rumours surrounding the development of either an Nvidia GeForce RTX 4090 Ti, or perhaps more interestingly, a brand new 40XX-based TITAN graphics card. – Until something is officially confirmed, such rumours should, of course, always be taken with a grain of salt. We are, however, willing to go as far as to say that there will be 4090 Ti. And in regards to a new TITAN? We can but hope.
Following a report via Videocardz, however, it might be time to start getting a little excited as images of an unconfirmed graphics card have appeared online that strongly suggest this could be our first look at a brand-new, and potentially behemoth-levelled specced GPU model from Nvidia.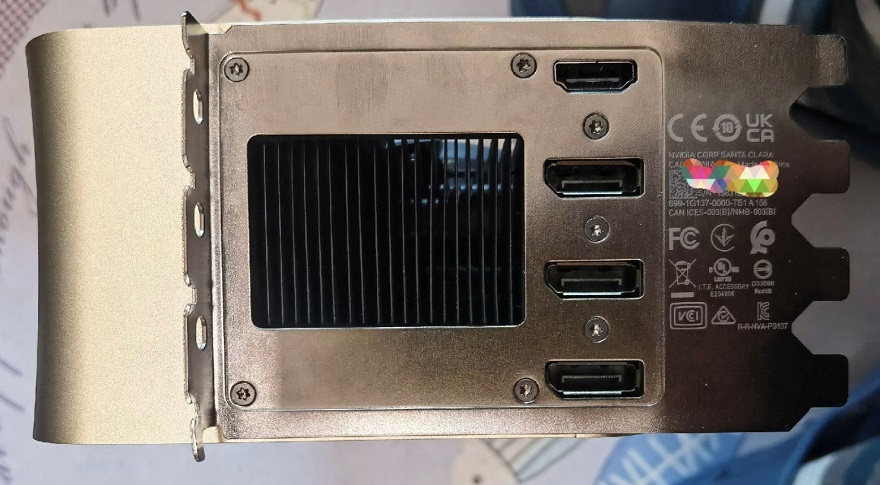 Nvidia GeForce RTX 4090 Ti (Or Maybe a TITAN?)
Based on the images, the port interface on this graphics card already warrants a lot of attention with an exceptionally unusual vertical layout to the three DisplayPort and singular HMDI slots. This could, therefore, potentially suggest that the PCB in this graphics card has been slipped on its side to potentially allow for a more efficient/powerful cooler. Oh, and yes, with this in mind we can also clearly see that this monster will gobble up four PCI slots.
"the beast"
PG137-SKU0
AD102-450-A1
18176FP32
48G 24Gbps GDDR6X
total board power ~800W

— kopite7kimi (@kopite7kimi) July 25, 2022
What about specifications though? Well, here again, we enter the realms of some pretty hefty levels of speculation and rumour. With 18,176 CUDA cores, 800W TGP, and a monumentally huge 48GB of GDDR6X VRAM, however, this is a huge amount of power and, quite possibly, explains why Nvidia has had to tweak its Founders Edition design a little to accommodate it.
Well, more specifically, a colossal heat sink!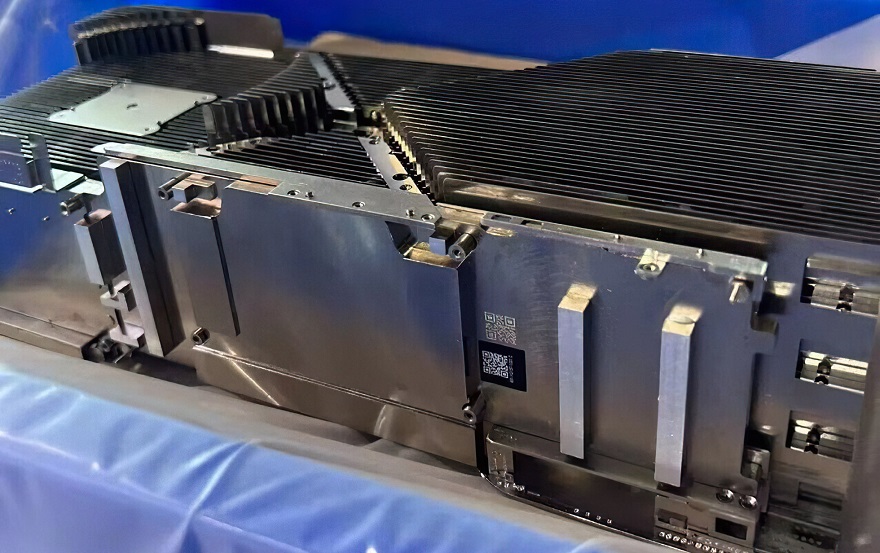 What Do We Think?
With all the above being said, the burning question which still remains is whether this graphics card model is a 4090 Ti or a TITAN. And, unfortunately, despite what we can see here, it still doesn't really provide a solid answer one way or the other.
Specifications-wise, it certainly seems to make sense as a possibility for either card. In terms of the design shown here, however, I can't help but mostly err towards this being a TITAN rather than a 4090 Ti. – Part of me thinks that Nvidia would like to keep the 4090 Ti, visually speaking, comparable to the other 40XX Founders Edition models while going for something incredibly different on the TITAN. Why? Well, to somewhat fall better in line with the unique nature of their prior TITAN models have had.
Until Nvidia announces something though, despite these fascinating images, we are still very much in the realms of speculation and conjecture. 4090 Ti or TITAN? – At this point, you're just going to have to decide for yourselves!
What do you think? – Let us know in the comments!