Infinity Ward Goes Dark on Twitter – Modern Warfare 2 Announcement Incoming?
---
---
---
Mike Sanders / 9 months ago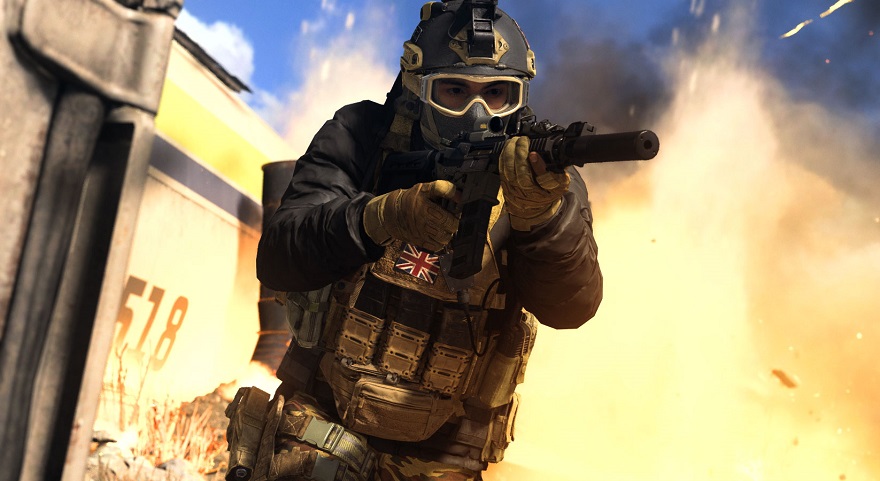 At the time of writing, there are still more than a few question marks as to whether they'll be a Call of Duty release next year. Yes, as crazy as that might sound, a release next year is very much still up in the air at the moment. With that being said though, it's well known that one is still planned to be released before the end of this year. – While very little information is known about it, with even less confirmed, however, the majority of speculation has pointed towards the next additional being Call of Duty Modern Warfare 2 (and yes, we're into name confusion again given that there's already been a Modern Warfare 2).
Presuming it will, therefore, be released around October this year (give or take), the chances are more than a little likely that some kind of formal announcement will be made in the very near future. And following a somewhat suspicious update to the official Infinity Ward Twitter account, we might just have our first clue that something is coming in the very near future!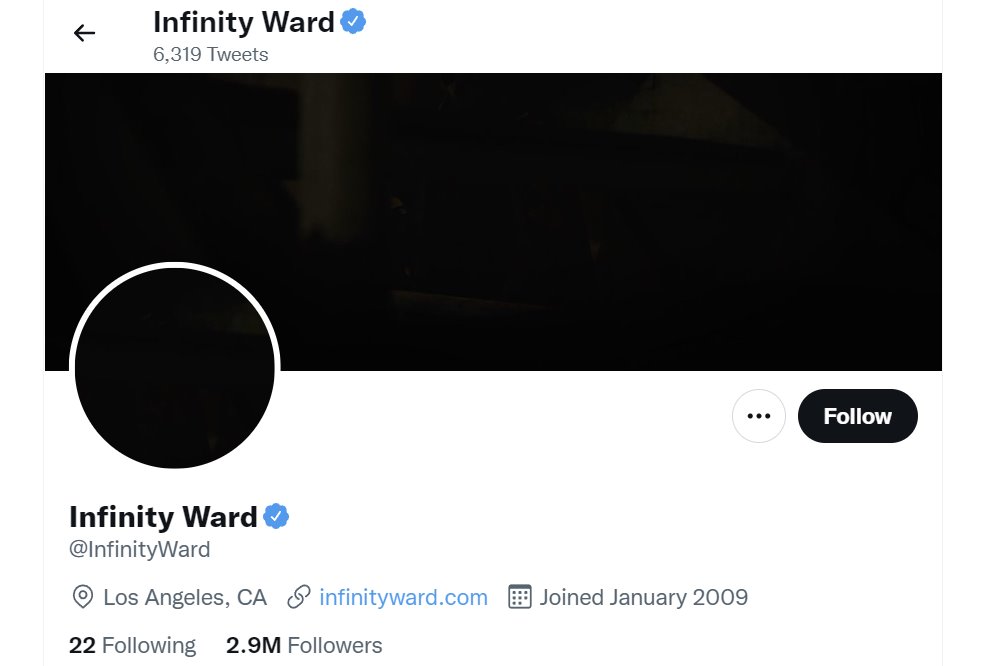 Infinity Ward Teases Big Announcement?
Now, admittedly, all that's actually happened here is that Infinity Ward (the developer of the next COD title) has blacked out both the main and sub-image on their Twitter profile. – This is, however, usually a pretty firm indication (or teaser) that something big is set to replace it within the next couple of days.
Put simply, although clearly a matter of speculation, most believe (myself included) that a formal announcement for Call of Duty Modern Warfare 2 (presuming that is the title) will be officially revealed by Activision before the end of the week. In fact, it may even happen today!
In regards to the next title though, there are clearly more than a few expectations being placed upon it. And not just by fans of the series. It's no secret that Vanguard (last year's release) didn't perform anywhere near as well as expected (in terms of sales). – Given that MW2 may, therefore, be representative of the only COD title until 2024, Infinity Ward and Activision clearly have a bit riding on this.
Let's be honest though, it's probably only going to be more of the same. Let's just hope it's not as God awful as Battlefield 2042!
What do you think? – Let us know in the comments!