Initial Reported PCI-Express 4.0 Power Capabilities Sadly Wrong
---
---
---
Bohs Hansen / 5 years ago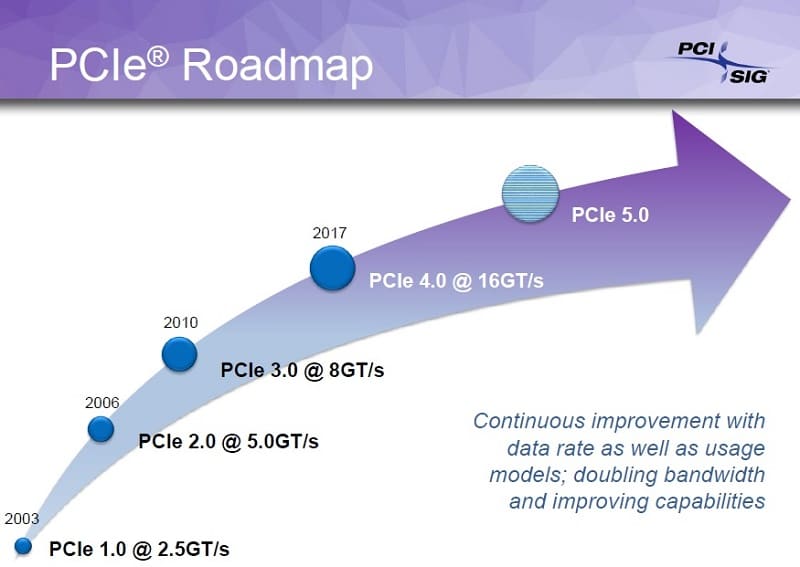 A few days ago we reported about the upcoming PCI-Express 4.0 capabilities that promised double the bandwidth of PCI-Express 3.0, but what most people got excited about was the reported power capabilities of this new bus generation.
The initial reports suggested that cards would be able to draw up to 300 watts of power from the bus alone, thereby theoretically eliminating the need for any power cables to most add-in cards. Essentially, with that kind of power, any current generation graphics card would be able to run without the use of extra power cables.
Sadly that was based on miscommunication and the PCI Special Interest Group have now come out and clarified this. PCI-Express 4.0 will still only be able to get 75 watts from the slot itself which in a way is a good thing as this means that we don't need to think of completely new power supplies for our motherboards.
But the new PCI-Express standard will get increased power capabilities, just through the cable rather than the bus. Currently, PCI-Express 3.0 has a maximum of 300 watts power supply (75W from the BUS and 225W from extra power cables). The new generation will be able to go above those 225 watts through the power cables, although how much wasn't specified at this time. Whether that will be useful for a lot of people or not is questionable as manufacturers of add-in cards try to limit the power consumption by refining the manufacturing process. For example, current GTX 1080 cards will only draw about 180 watts in total.