Inno3D GeForce GTX 980Ti X3 Ultra DHS Review
---
---
---
John Williamson / 7 years ago
Introduction
---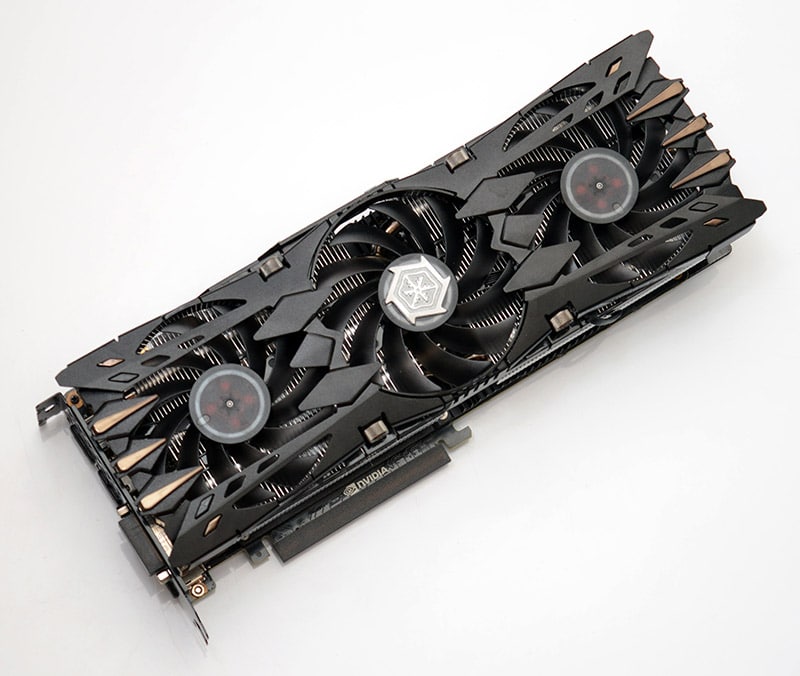 NVIDIA's GTX 980Ti has proved to be a very popular choice among hardware enthusiasts requiring extreme performance at demanding resolutions. Whether you're opting for a 21:9 3440×1440 60Hz panel, 4K display or high refresh rate 1440P monitor, there's very few single card configurations on the market capable of dealing with advanced AA, complex tessellation and other visually taxing effects while driving a large number of pixels. Technically, the Titan X is NVIDIA's flagship product and its 12GB frame buffer initially appears like an enticing proposition. However, the price to performance ratio is quite poor especially when you consider the 980Ti is based on the same GM200 silicone and only exhibits a few cost saving measures. Most notably, the video memory is reduced from 12GB to 6GB and the shader units have been slightly scaled back from 3072 to 2816.
Barring a few exceptions, the majority of Titan X models utilize a reference design which results in reduced overclocking headroom and higher temperatures. In contrast to this, custom cooled GTX 980Ti SKUs feature very impressive factory overclocks and enable users to access a higher power limit percentage when tackling manual core and memory boosts. As a result, it's not uncommon for 980Ti GPUs to outperform the Titan X in certain scenarios despite costing £300-400 less. This means it is the perfect choice for the higher end demographic and also provides an improved price to performance ratio.
Today we're looking at one of the fastest GTX 980 Ti models on the market incorporating a pre-overclocked core of 1216MHz and boost reaching 1317MHz. Additionally, the memory is set at 7280MHz compared to 7010MHz on the reference design. Given the impeccable 3-fan cooling solution, and impressive factory overclock, I expect the graphics card to perform superbly and pull away from the reference 980Ti by a noticeable margin.
Specifications: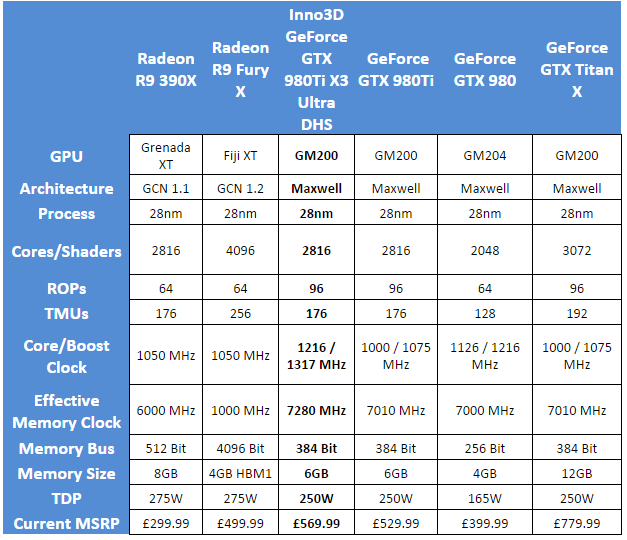 Packing and Accessories
The Inno3D 980Ti X3 Ultra DHS is packaged in a hefty box which does an excellent job of protecting the GPU, and bundled accessories. On another note, the box adopts a really striking design which emphasizes the extreme level of performance on offer.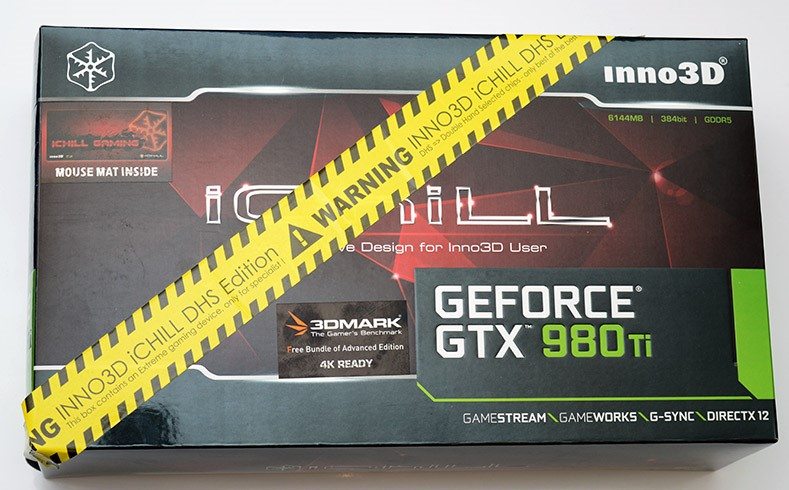 The opposite side includes a brief synopsis of the GPU's capabilities and outlines the modern features incorporated into this particular model such as High Dynamic Range (HDR).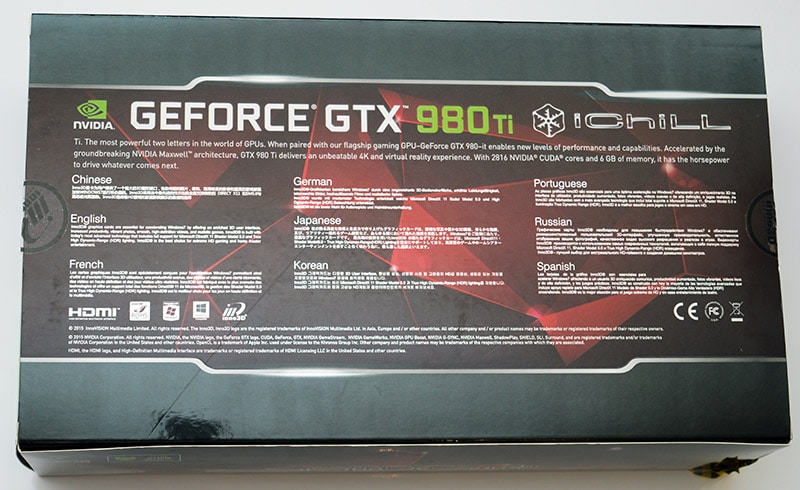 In terms of accessories, the product comes with interchangeable cover plates, an installation guide, 3DMark digital code, power supply guidelines, driver disk, and the usual array of adapters. Please note, the 3DMark code is not pictured to prevent the serial from being used.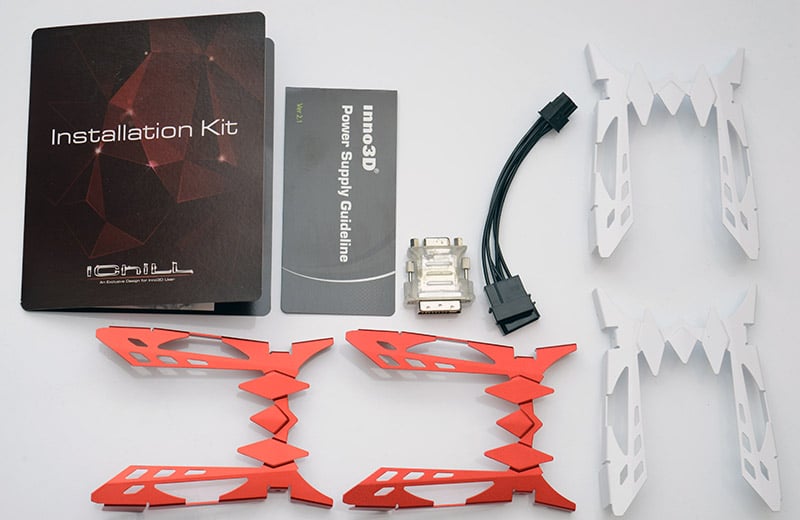 Another highlight is the extremely high quality elongated mouse pad. I love extended mouse pads because they allow you to neatly position your keyboard and mouse while opting for a clean, sophisticated appearance. Despite being a free addition, the mouse pad is remarkably thick and should last a long time without becoming too frayed.