INNO3D Launch its RTX 4090 and RTX 4080 Graphics Cards
---
---
---
Mike Sanders / 1 week ago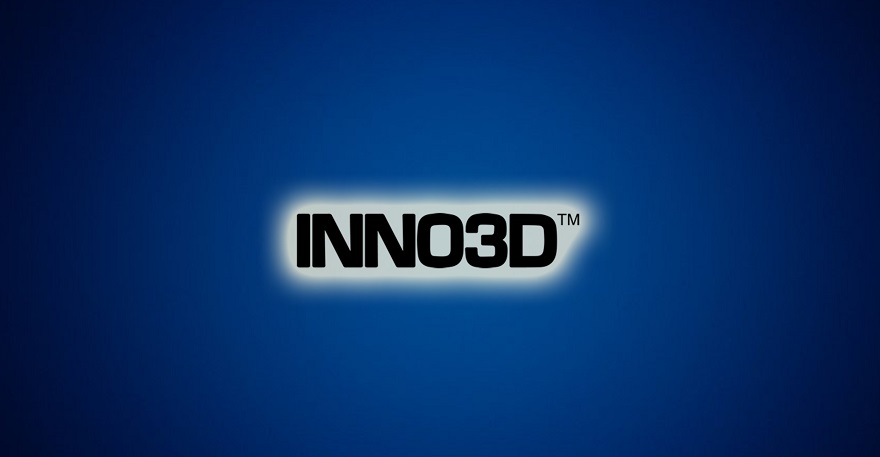 INNO3D has announced the launch of its highly anticipated GeForce RTX 40 Series comprising of RTX 4090, RTX 4080 16 GB and RTX 4080 12 GB graphics cards. While super high performance can be expected from the next generation INNO3D graphics cards using Ada architecture, the design of each of the models from INNO3D X3/OC to iCHILL Frostbite, Black and iCHILL X3 have some serious upgrades that are both cosmetic and performance enhancing.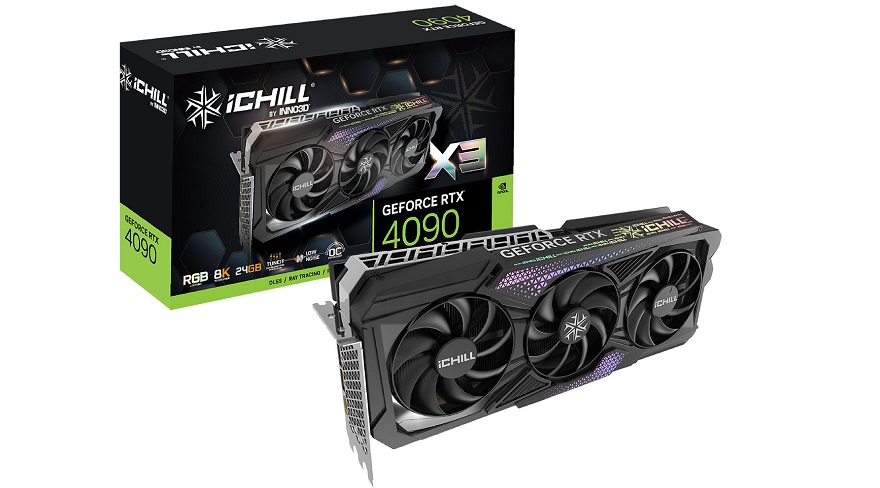 INNO3D GeForce RTX 4090 and 4080 Graphics Cards
Powered by the new ultra-efficient NVIDIA Ada Lovelace architecture, the 3rd generation of RTX, GeForce RTX 40 Series graphics cards are beyond fast, giving gamers and creators a quantum leap in performance, neural rendering, and many more leading platform capabilities. This massive advancement in GPU technology is the gateway to the most immersive gaming experiences, incredible AI features and the fastest content creation workflows. These GPUs push state-of-the-art graphics into the future.
Extreme Cooling With iCHILL Frostbite
With extreme power comes extreme cooling so INNO3D has paired the RTX 4090 with their iCHILL Frostbite flagship model to bring you the ultimate performance. The design of the cooler allowed the components to be closer by reducing the thickness of the thermal pads. By using software to simulate how the water flowed, it allowed better more efficient design which also incorporates digital aRGB LEDs to give not only functional but cosmetic improvements to the Frostbite.
As with the previous version the Frostbite uses copper in its water coolers that are nickel-plated which increased the acid resistance and stops the nickel plating from peeling off. To finish off the design, the Frostbite features patented sealing screws which are flush with the surface of the terminal and the cover in the Frostbite design is embedded in the acrylic block.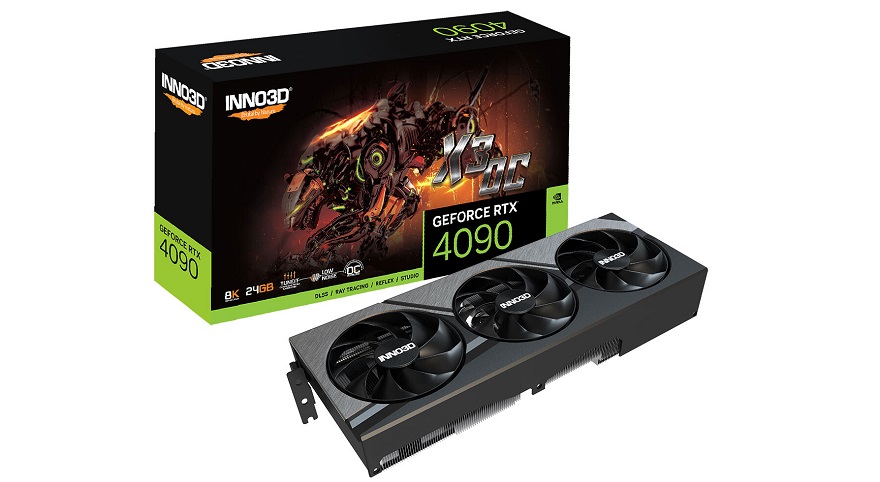 Clean And Sleek iCHILL Black
The new GeForce RTX 4090 and RTX 4080 16 GB iCHILL BLACK are built with a hybrid cooling solution that gives you silent airflow with high-performance water-cooling. The new iCHILL Black fashions a cleaner look with straight lines and edges while providing cooling performance with its updated AIO and radiator design.
Even the fan blades have been designed so that INNO3D fans can enjoy extreme gaming with guaranteed efficient cooling with focused airflow and thus a high static pressure even with increased air resistance. A lot of new technology has been crammed into this neat clean block of a cooler.
Disco iCHILL X3
The iCHILL X3's first impression is the RGB design elements that have been placed at different parts of the cooler using even more radical designs than previous versions. Using a unique logo repeating pattern combined with a type of hexo-triangular pattern, the card looks like it wants to dance and bring the party to the rest of the models. It comes with RGB with support for Aura Sync, Mystic Light, Polychrome and RGB Fusion so it's compatible with most motherboard LED lighting software control.
Huge triple 98 mm scythe blades are present to maximise airflow and is optimised to operate in low fan speed condition that is helped with a large vapour chamber to improve thermal conductivity. The heatsink design also protects the PCB from bending with its die-casting metal base. The technology beneath this lies 9 heat pipes that have a total length of 2704 mm and a surface area of 905637 mm² for the RTX 4090. Standard with all our high-end graphics cards will come with a functionally engineered backplate to release hot air with its openings when required under extreme loading.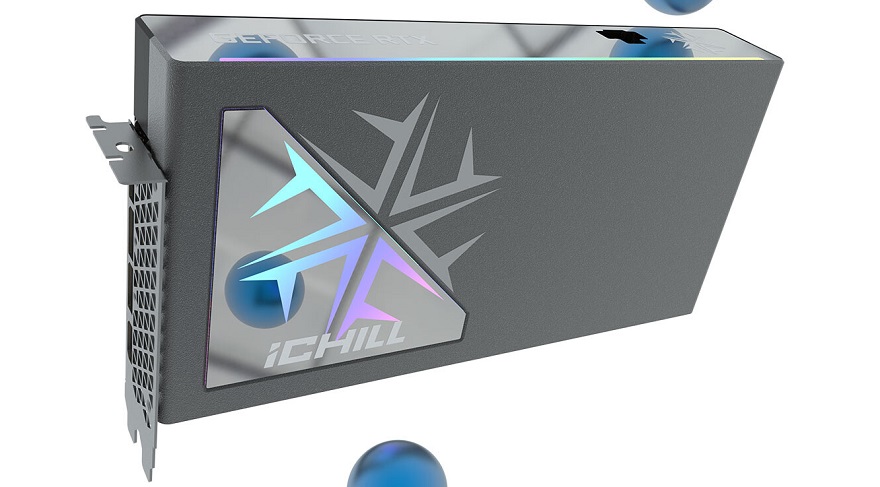 No Nonsense Industrious X3/OC
INNO3D presented the design for the GeForce RTX 3090 Ti XC/OC with great success and extended this to the new RTX 40 Series with subtle but significant design upgrades that equate to this beast of a graphics card. This really needed to look the part considering the power of the RTX 4090. The RTX 4090 has a mammoth length of 336 mm and 145 mm height and takes over 3 slots, only a triple 98 mm scythe fan blade is up to the job of keeping this card cool, this is achieved with its huge vapour chamber and die casting metal base heatsink design comprising of 9 heat pipes for controlled cooling at optimal levels.
The X3/OC provides maximum performance for the most hardcore gamers with its factory overclocking that's ready for battle straight out of the box. Every single design detail has been implemented so that it has the best hot air extraction and release technology including the backplate with openings. For card operation stability the X3/OC has anticlockwise fan rotation for the outer fans while the central fan spins clockwise to counter turbulence under extreme gaming conditions.
More Brutal Than Ever
From INNO3D to iCHILL models the design and performance have been stepped up so that there is evidence of continuation and evolution of their ethos and product design with significant design upgrades applied to INNO3D and iCHILL models. With each of these models, INNO3D is proud to announce these are some of the best designs to come out of their R&D factory and know they'll be seeing many PC mods showcasing these on social channels. The heart and effort didn't stop there, the artworks and creative assets including retail boxes were designed to support Brutal by Nature and what it represents to remind everyone that INNO3D is forever innovating and expanding its brand.
INNO3D continues to make amazing products through years of R&D, relentlessly pushing boundaries with innovative designs establishing itself as a top player in the graphics industry. INNO3D's need for perfection and brutal attitude to create the best product has meant theirr community of gamers stay loyal and purchase every next generation's new graphics card. This is thanks to the high-performance gaming, outstanding temperature control and super quiet cooling that their new graphics card delivers.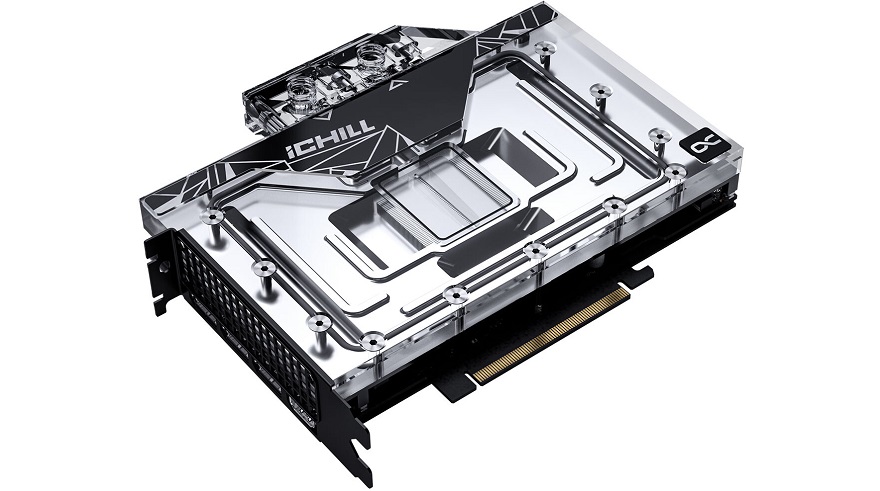 Where Can I Learn More?
As part of the announcement, INNO3D has currently confirmed the following models are set for release starting with the 4090 which is anticipated for early October with the 4080 not expected to arrive until October:
RTX 4090/4080 16 GB ICHILL FROSTBITE
RTX 4090/4080 16 GB ICHILL BLACK
RTX 4090 ICHILL X3
RTX 4080 16 GB/12 GB ICHILL X3
RTX 4090 INNO3D X3, X3OC
If you would, therefore, like to learn more about these and other INNO3D products, you can check out their official website via the link here!
What do you think? – Let us know in the comments!