Inno3D Reveal iChill HerculeZ X3 Ultra VGA Cooling Kit
---
---
---
Ryan Martin / 10 years ago

Inno3D have just unveiled their newest VGA cooling kit which forms their "iChill HerculeZ X3 Ultra" VGA cooler. The cooler features 11 scythe blades on each of the three 90mm fans as well as five large heat pipes, 6mm as far as I can tell.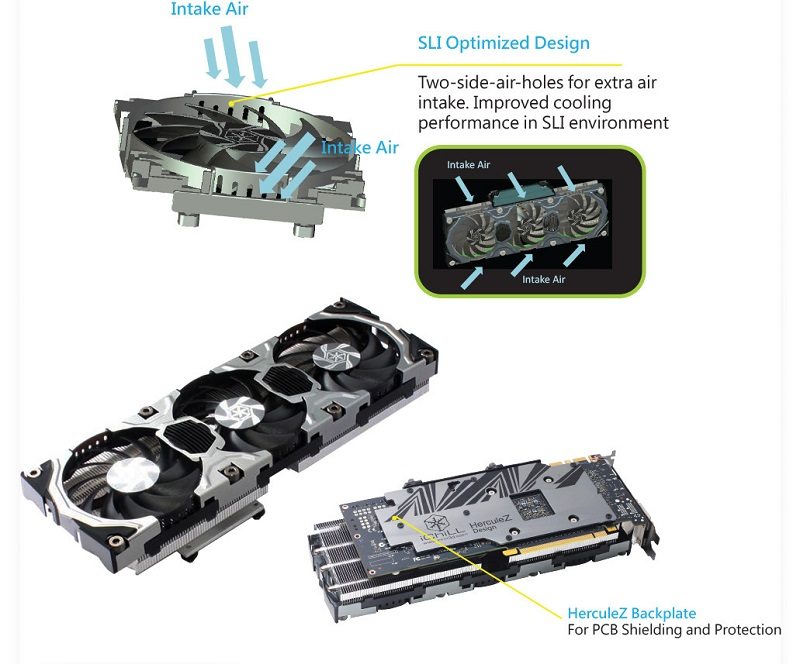 The fans casing and blades are removable for easy cleaning of the unit. Interestingly the unit adds a backplate for improved rigidity and stability.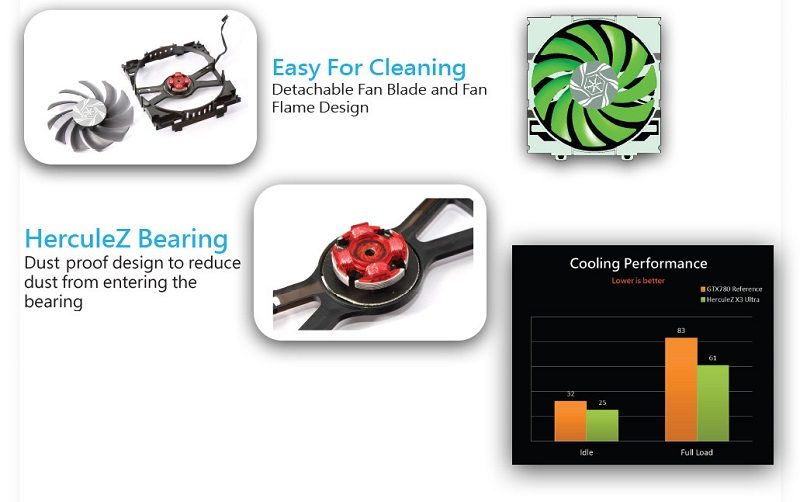 The unit promises to shave 21 degrees off full load and 7 degrees off idle compared to the reference cooling solution. It is not known if the kit will be available to purchase as a standalone product, whether it will be bundled with Inno3D graphics cards or will come pre-fitted to Inno3D graphics cards. Inno3D could follow a similar move to Gigabyte and bundle the cooler with Nvidia's GTX Titan because they aren't allowed to modify the cooling design.
Images courtesy of Inno3D