INNO3D RTX 3070 Ti X3 OC Review
---
---
---
Ben Enos / 2 weeks ago
A Closer Look
When I first got the INNO3D RTX 3070 Ti X3 OC out of the box, I was a bit surprised, I must admit. One, it was a bit smaller than I was expecting it to be, not in a bad way though just not as thick as most cards these days. Secondly, there are no RGB lights on this card which is a more than welcome feature. Finally, the card is completely black, and I have to say, I quite like the look of this! I can really see all-black stealth builds being done with this card, and it would look absolutely amazing!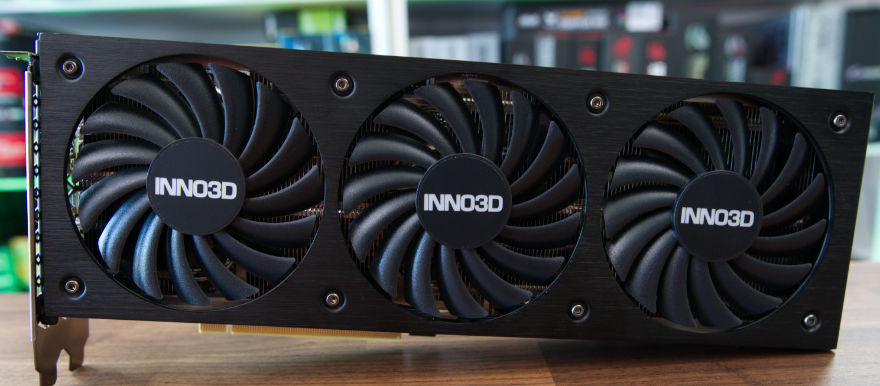 This is a proper dual-slot card and will only take up two of your expansion bays. None of that 2.5 nonsense that actually takes up 3 bays thanks to oversized heatsinks and shrouds! The INNO3D RTX 3070 Ti X3 OC will be a great card for system integrators and those looking to add a 3070 Ti to smaller builds where space is a concern. INNO3D's no-frills approach to their RTX 3070 Ti X3 OC is great to see and gives me hope that one day we will start to see more GPUs without RGB LEDs and the likes. While I do personally like a bit of RGB, it is nice to have some options without it; as always, the more choices, the better.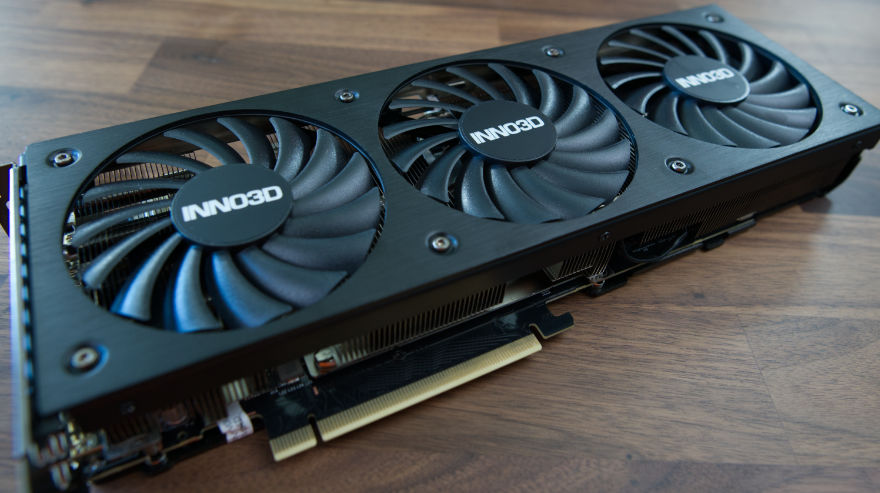 While this card may not be as chunky or thick as others, it still does have a good-sized heatsink on it. Due to the design of the RTX 3070 Ti X3 OC, it may get a tiny bit hotter than bigger models. However, we are only talking about a couple of degrees and it is absolutely nothing to worry about.

INNO3D has gone with dual 8-pin power connectors for their RTX 3070 Ti X3 OC. This seems to be the standard for 3070 Ti's and even as such, the INNO3D RTX 3070 Ti X3 OC was the least power-hungry model we have tested drawing just over 400w as a full system under load tests.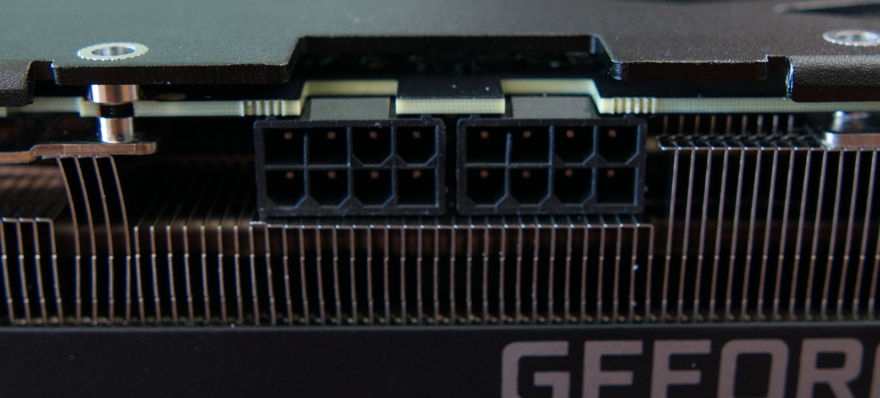 Both of the longer sides on the INNO3D RTX 3070 Ti X3 OC have the heatsink showing and this is to allow for the heat to dissipate as best possible. Allowing that little bit of extra room for airflow can really make a difference, especially in a GPU as thin as this one.

For output connectors, we have three Display Ports and a single HDMI. This seems to be kind of the new norm and a lot of cards are coming with these outputs which is a bit of a shame if you ask me! I know these cards are designed to be able to take multiple outputs but I think it would be nice to see at least two HDMI ports as well as two display ports! I just feel this would give more users the options to benefit more easily from being able to have multi-monitor setups as not everyone is going to be running Display Port connections.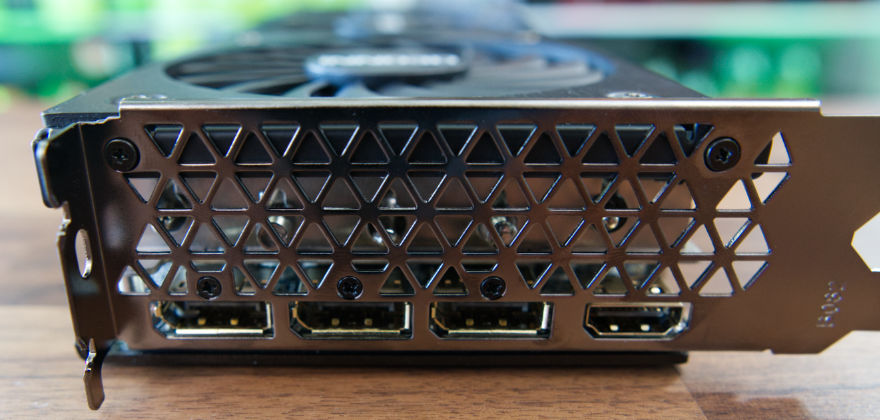 The backplate has a few cutouts in it as you will see in the image below. This is going to allow for a little bit more of the heat to dissipate from the heatsink without getting caught on the backplate and essentially, trapped in the card. For a card of this size, they have had to do everything in their power to help try to keep it as cool as possible.
With the thinner size of this card and the cutouts in the backplate, I found it a bit odd that INNO3D have decided to completely cover the end of the RTX 3070 Ti X3 OC. While it doesn't make much of a difference and definitely looks better, I would've thought they would have had some of the heatsink visible to continue to capitalize on allowing for a bit more airflow through the card. Maybe that's what the two holes are for? Who knows really but I am not a fan of those holes either as they just look like screws are missing. However, I can assure you they are not and nothing is supposed to be in those two holes.