Intel 11th-Gen Rocket Lake-S CPU Line-Up and Specs Leak
---
---
---
Mike Sanders / 3 years ago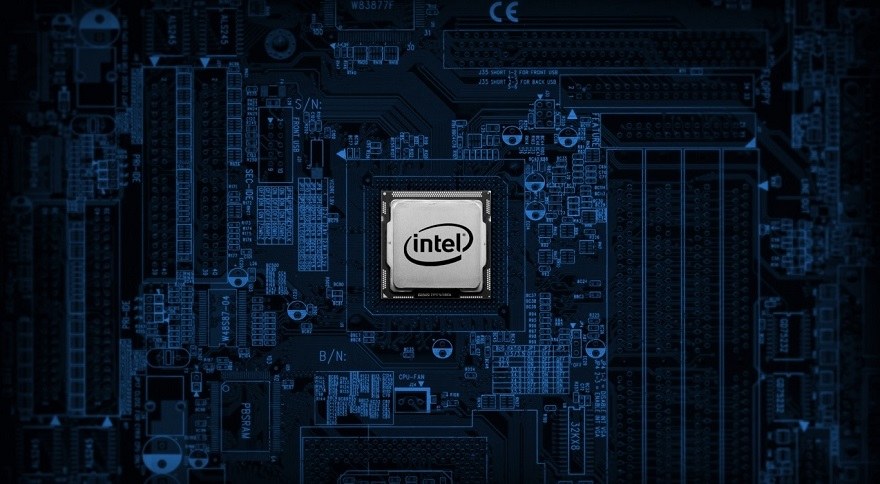 All going well, Intel is formally expected to release its 11th-gen Rocket Lake-S desktop CPU platform within the next month. In terms of what we can truly expect from it, however, the news so far has proven to be a little light on the ground. Following a report via Videocardz, however, it would appear that the entire processor line-up (including specifications) has just leaked online!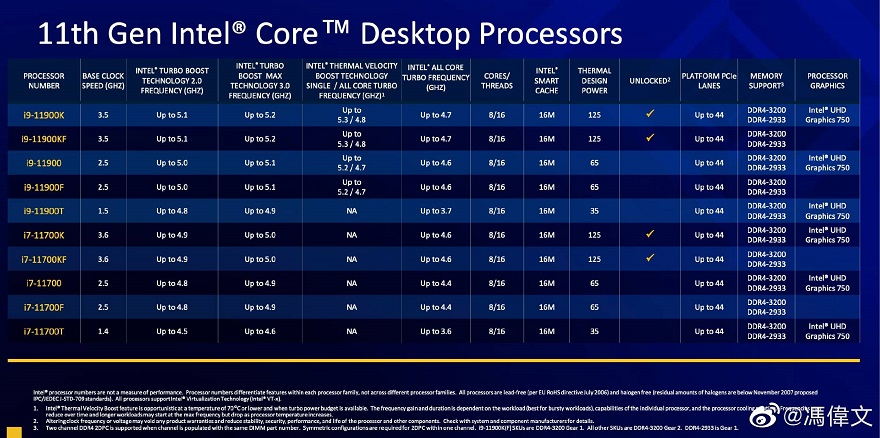 Intel 11th-Gen Rocket Lake-S Processors
Admittedly, there is nothing to confirm the 100% validity of this information, and it could just be an exceptionally well-crafted hoax. However, based on the information and specifications provided within, it certainly looks entirely legitimate, and we believe this to be genuine.
Furthermore, slides have also been leaked, seemingly confirming the level of comparative performance we can expect. In a nutshell, Intel suggests a generation performance gain of around 10-15%, whereas compared to the AMD Ryzen 5900X, Intel claims the i9-11900K will outperform it (in gaming) by around 5%. So, in other words, the single-core performance crown does indeed appear to be heading back towards Team Blue.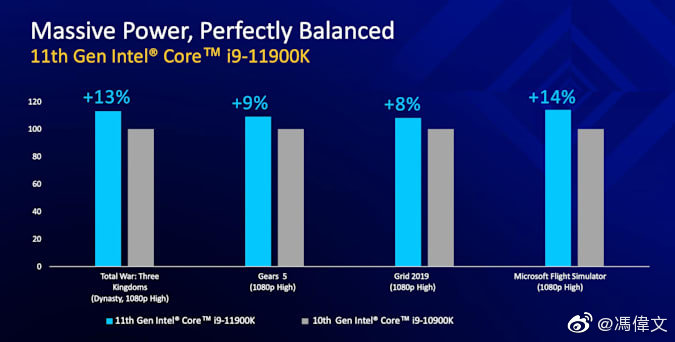 What Do We Think?
As always, while I'll freely admit that Rocket Lake-S is looking to be significantly better than I expected towards the end of last year, we would reserve any formal judgment until samples are in the hands of independent reviewers (like us) so that more extensive benchmarks can be performed. It isn't, after all, unusual for any company to attempt to skew, wherever possible, test results in their own favour.
For the moment though, if you are excited for what Intel's Rocket Lake-S desktop platform has to offer, well, it's starting to feel like the wait may be coming to an end!
What do you think? – Let us know in the comments!