Intel SSD 750 PCIe 1.2TB NVMe Solid State Drive Review
---
---
---
Bohs Hansen / 7 years ago
Introduction
---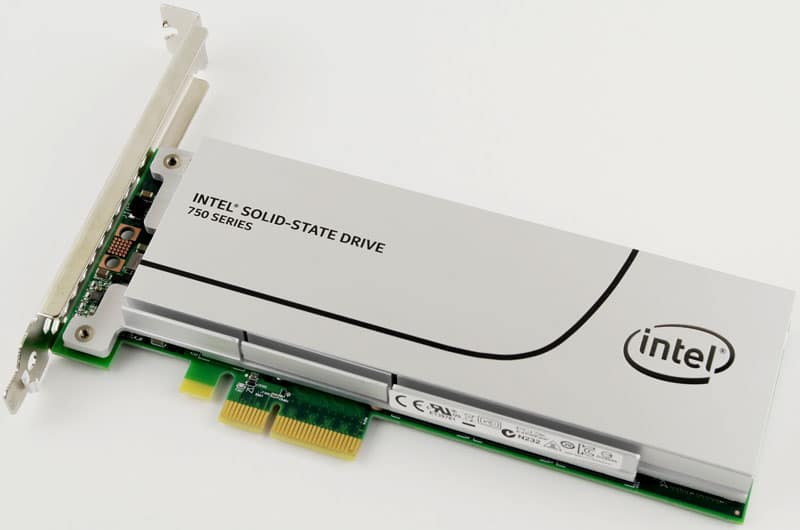 Once in a while we see a new generation of products being released that completely change how we view the area and make what we used to think was good into something rather mediocre. Such a time is upon us right now thanks to Intel and their brand new consumer drives, the Intel SSD 750 Series. I'll be taking a closer look at the 1.2TB PCIe Half-Height Half-Length (HH-HL) add-in card today, but the drive is also available as a smaller version with 400GB capacity and both capacities are also available as 2.5″ inch form factor with an SFF8639 connector.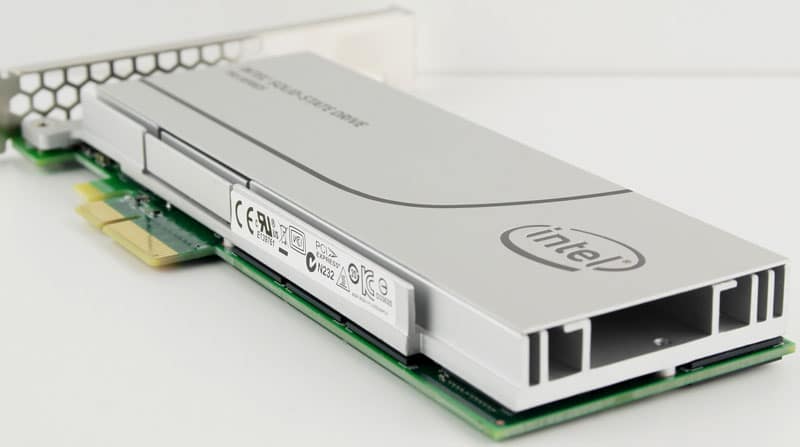 The Intel SSD 750 series is an NVMe based drive which both is a wonderful thing and has a hitch at the same time. Your motherboard has to support it and you need the proper drivers to get the full potential. But assuming we have this, and major manufacturer are all upgrading their Intel 9 series motherboards to support this, then you have the next generation of storage drives.

What started out as something available only for enterprises and at a price that no normal person could afford has now moved into the consumer range. In a way, this storage drive can be seen as a consumer version of the Enterprise DC series and now that the processes have matured and a lot of R&D costs have been paid by enterprises utilizing the DC drives, we end users rake the benefits.

NVMe is the next generation of storage connectivity and it will replace the AHCI standard the same way that replaced the IDE. AHCI and SATA3 were created for with mechanical drives in mind and it's far from the perfect platform to build flash storage upon. NVMe on the other hand is designed from the ground up for this use and performs a lot better thanks to this. NVMe lowers overall CPU overhead because NVMe has a simplified command set which minimizes the number of CPU clocks per I/O in comparison to AHCI.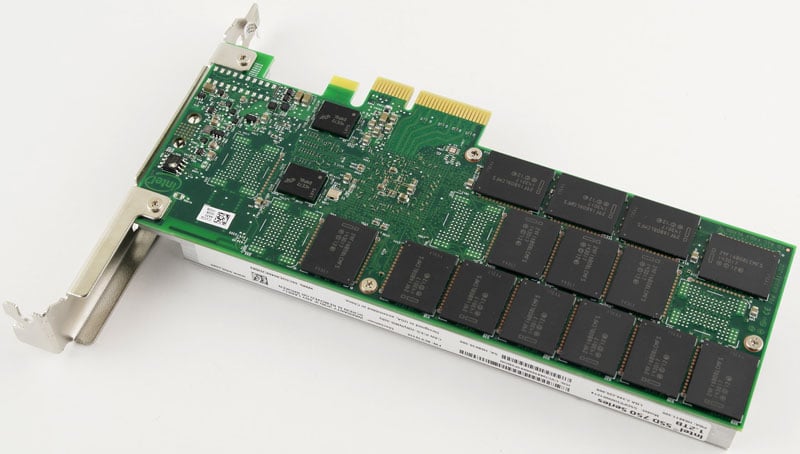 I've talked a lot about how great this new drive performs, but I haven't mentioned any numbers yet and that has to change. The drive is rated for impressive 2400MB/s read and 1200MB/s write performance at sequential operations and has even more impressive 440K IOPS read and 290K IOPS random 4K write performance.
The drive is rated for 70GB writes per day that equals to 219TB total bytes written over a five-year period. It comes with a mean time before failure of 1.2 million hours and is backed by a five-year warranty. SMART, TRIM, and ECC are also part of the package.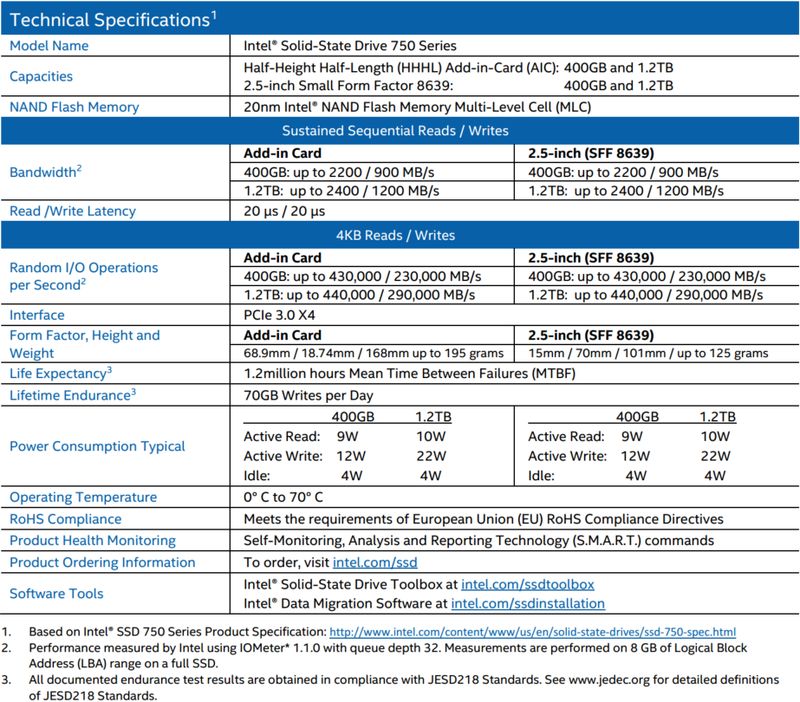 Diving further into the card and having a look at the PCB on the bottom of the card and we find 14-BFA packages with 20nm Intel Multi-Level Cell NAND and two Micron DDR3 DRAM packages.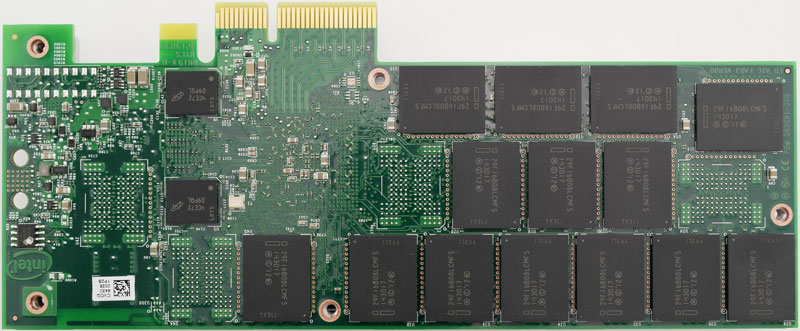 Removing the giant heatsink isn't an easy task, and it is one that I failed at. It is mounted so solid that I couldn't make it move the tiniest bit despite having removed all screws. I wasn't using more than a sensible amount of force on a product like this, and I had to give up as I didn't want to destroy the card.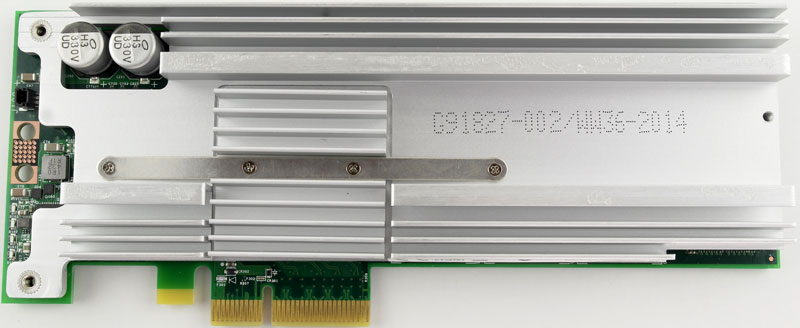 Inside the large heatsink that covers the entire card, we find a smaller one that can be removed and below we find the SSD controller.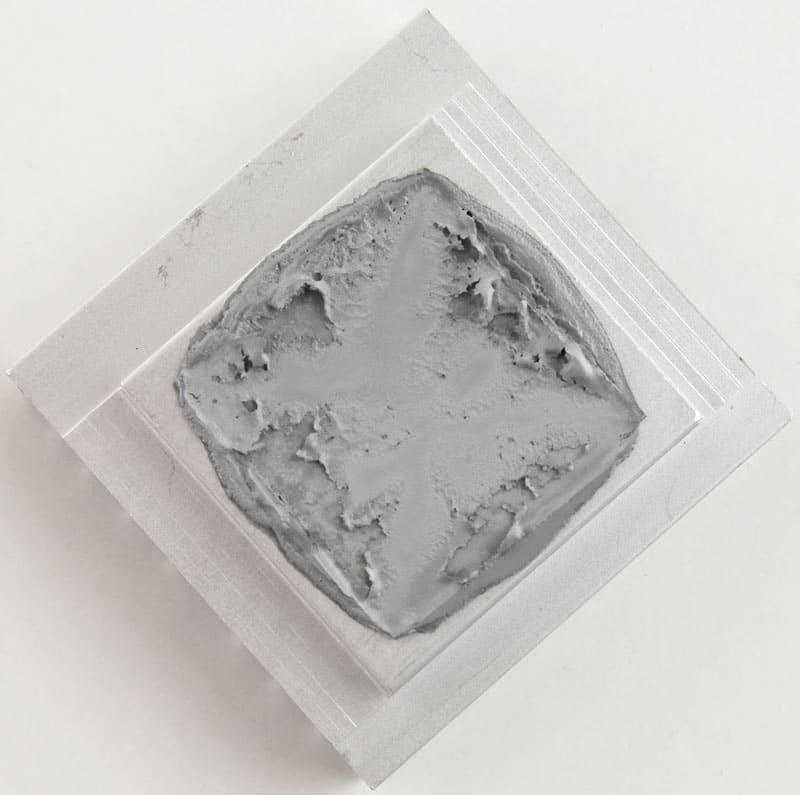 Intel is using their own proprietary controller named the CH29AE41AB0 and I really like how Intel used proper thermal paste rather than pads. Overall the cooler design is impressive for a storage drive and it should keep the drive running perfectly in even the most demanding setups.