Intel Core i9-7960X Engineering Sample Geekbench 4 Leaked
---
---
---
Samuel Wan / 4 years ago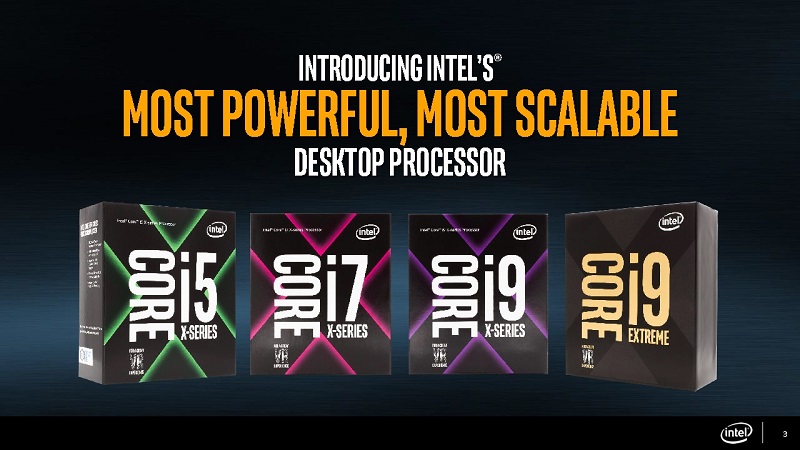 This year, Intel is revamping all of their consumer lineups in a dramatic manner. Partially due to a resurgent AMD, Intel's Coffee Lake and Skylae-X lineups are a big improvement over their predecessors.  In all areas, Intel is offering more core than ever before. One of their Skylake-X chips, the Core i9-7960X, has seen it's Geekbench 4 result leaked. Keep in mind that this is an unverified engineering sample result.
Skylake-X is the latest high end desktop offering from Intel. Replacing Broadwell-E, the lineup goes from 6 cores all the way to 18 cores. The processors also go from the Broadwell architecture to the new Skylake architecture. Most notably, AVX-512 is supported, dramatically improving peak floating point performance. The platform will also get a big update from X99 to the new X299 chipset.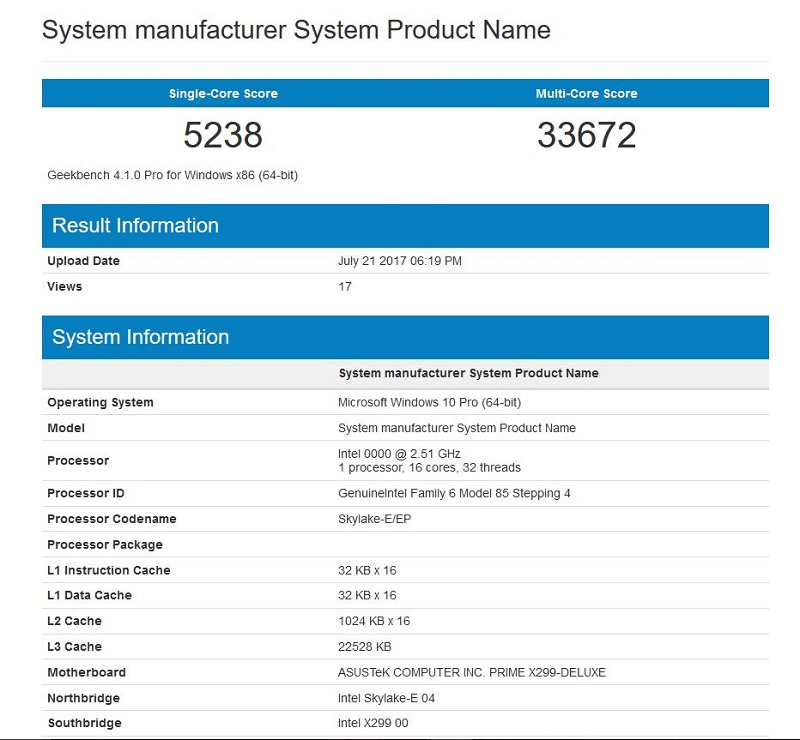 Intel 7960X Surges Past AMD 1950X
The Core i9-7960X is the 16 core 32 thread offering. In Geekbench 4.0, the chip scored 5238 points in single core results and 33672 in multi-core results. These results are not far off from the 10 Core i9-7900X. This is due to the low 2.5 GHz clock speed. The i9 7960X has 22.5 MB of L3 cache but makes up for it with 1024KB of L2 cache per core. This is part of Intel's shift in cache provision to increase single threaded performance.
Compared to AMD's Ryzen Threadripper 1950X 16 core processor, the 7960X does well. In fact, the price/performance ratio might even be in Intel's favour. However, it is too soon to say which processor will win out in real world results. We also can't tell what clocks the 7960X was running during the benchmark. More importantly, AMD still has a lot of potential growth as they continue to optimise software for their Zen architecture. At least this time around, consumers will have 2 choices for 16 cores which is a lot better than the zero we had last year.