Intel Announces New 3D NAND SSD Lineup
---
---
---
Alexander Neil / 8 years ago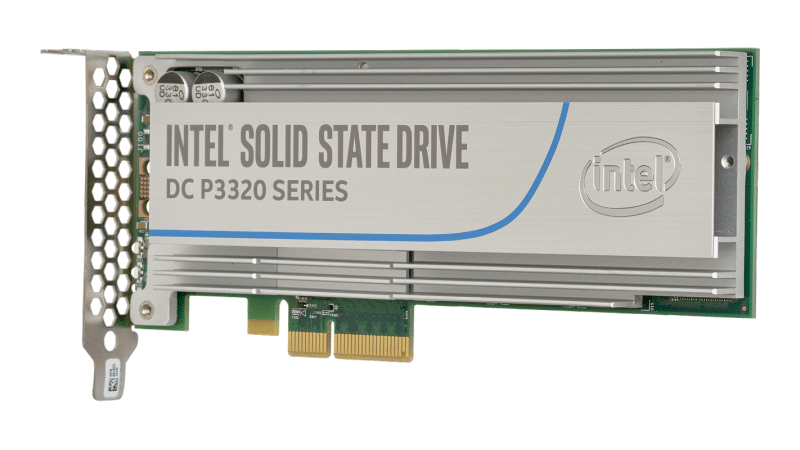 Intel has had a set of super-fast high-speed SSDs based on the cutting edge 3D NAND flash storage chips in the works for some time now, with the first of these drives having been announced on Thursday. This lineup of SSDs combine both amazing speed and capacities of up to 2TB, which may seem impressive, but some customers have been left disappointed, expecting the drives to be capable of up to 10TB.
The drives announced by Intel that make use of 3D NAND include the SD DC P3320, SSD DC 3520, SSD DC D3700 and D3600, which are all targeted at data centers, workstations, storage arrays and other heavyweight business uses. The drives were designed with the needs of enterprises in mind, developing them with a focus on speed, durability and reliability over sheer capacity, which leaves them a long way behind Samsung's 15.36TB PM1633a SSD.
Intel's drives make use of Micron's 3D NAND chips, which only started being shipped last month. These 3D NAND flash storage chips offer improvements in both speed and density compared to typical flash storage as the storage cells are layered on top of one another, instead of side-by-side. That closeness also allows for far higher transfer speeds. In order to capitalize on these speeds, these SSDs connect to PCI Express 3.0 slots, which allows for higher data rates than typical SATA. This has been shown as the drives are capable of data rates of 365,000 input-output per second for read operations and 22,000 IOPS for writes. Sequentially, the read speed is 1600 megabytes per second, and the write 1400 megabytes per second, making it significantly faster than Intel's previous SSD, the DC S3510. The DC D3700 and D3600 are even able to make use of multiple PCI-E slots in order to boost the speeds even further, offering as much as a 25% speed increase for some operations.
Unfortunately, both the price and the release date for the drives are yet to be revealed, with the only clue being that they would hit the market sometime in the second quarter of 2016.