Intel Announces Xeon E-2100 CPU for Entry-Level Servers
---
---
---
Ron Perillo / 2 years ago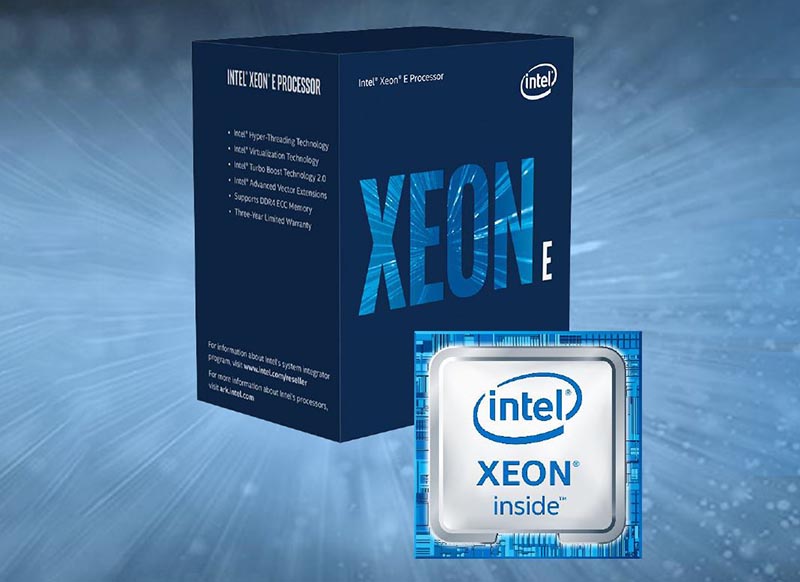 Mainstream Desktop CPU + ECC Support
Intel has had a bit of an underwhelming announcement with the 'glued together' 48-core Cascade Lake-AP. But their other Xeon-related announcement is not particularly as exciting either. Especially since they are essentially re-launching the E-2100 series for entry-level servers which they announced during the summer.
Except unlike the Cascade Lake-AP however which are coming in 2019, these CPUs are actually going to be available starting today.
What is New About these Intel Xeon E-2100 CPUs?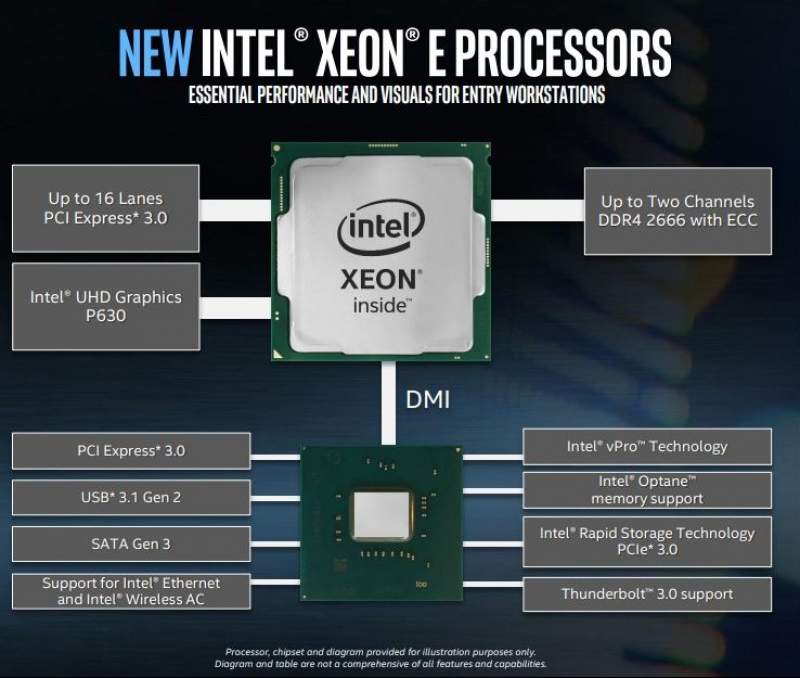 These E-2100 series Xeons are fundamentally mainstream desktop CPUs with ECC support. It drops into a similar LGA1151 socket and even the platform looks identical to the mainstream desktop Z370/Z390 chipsets.
You have two channels of DDR4-2666 with ECC, 16 lanes of PCIe 3.0 via CPU and built in UHD P630 graphics. Maximum memory support is up to 64GB, but once 32GB ECC UDIMMs come out in 2019, the platform will support up to 128GB.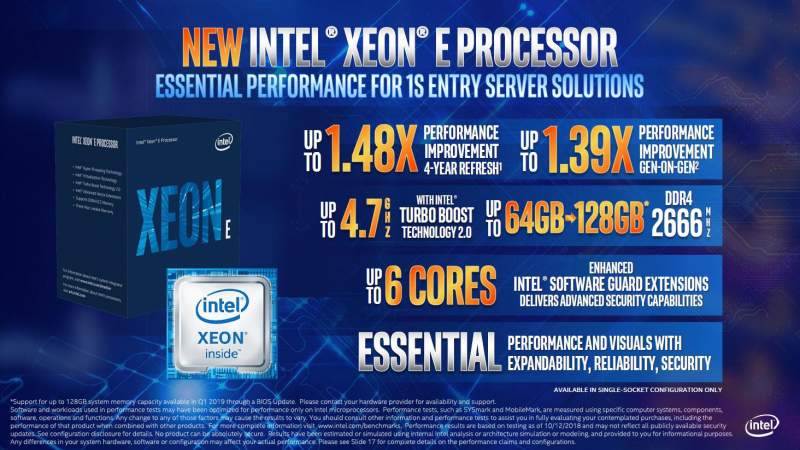 The core-count is also the same as the initial Xeon E-2100 announcement, which is up to 6-cores. The lack of a new 8-core unit is understandable since Intel is having supply problems.
How Much Are These Intel Xeon E-2100 Series Processors?
There are 12 SKUs in total for the E-2100 series. Two of which have been previously launched for mobile (E-2186M, E2176M) and all have integrated graphics with the exception of three SKUs (E-2124, E-2134, and E-2136). See the table below for MSRP and specs.