Intel Arc Alchemist Geekbench Result Shows Surprisingly Low Clock Speed
---
---
---
Mike Sanders / 2 years ago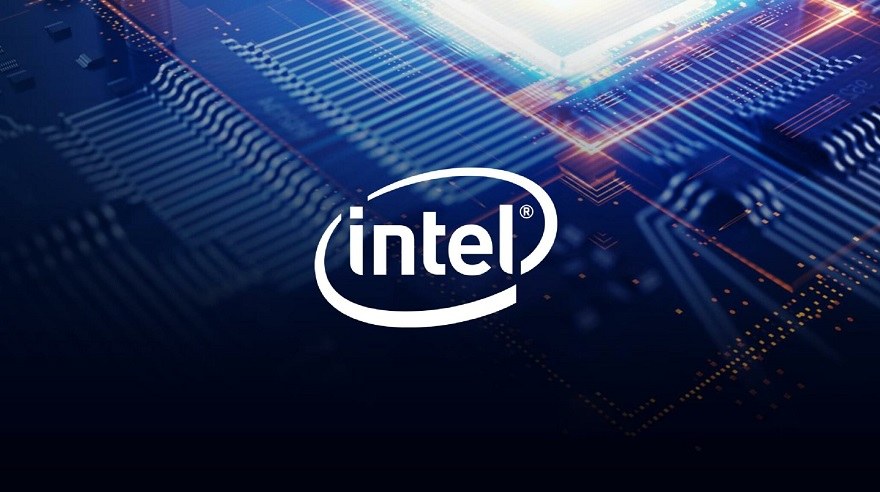 All going well, Intel will formally confirm the launch of its desktop Arc Alchemist gaming graphics cards at CES 2022 which kicks off on January 5th. So, with a long-overdue third player finally entering the GPU market, there is clearly a lot of speculation as to exactly where the land will lie in performance comparisons with both Nvidia and AMD. – While prior leaks have suggested that the top-spec Arc Alchemist GPU should be around on par with the 3070/3070 Ti, however, we're still largely in the realms of guesswork.
Following a report via Videocardz, however, a benchmark seemingly taken from an Intel Arc Alchemist GPU has appeared online. Rather than giving us an idea as to its performance levels, however, in truth, it probably raises more questions than it answers!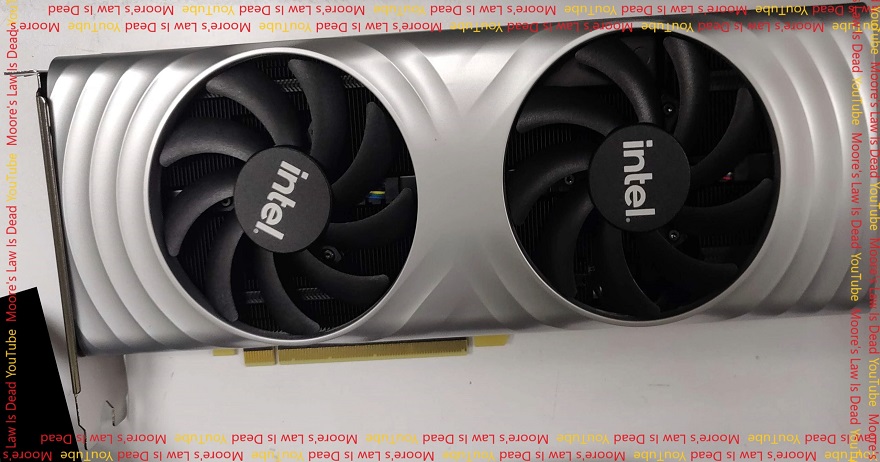 Intel Arc Alchemist GPU
Starting with some of the specifications, it would appear that this unspecified Intel Arc Alchemist graphics card (listed here as 'OpenCL Device' likely due to a lack of an official registry on Geekbench) will come with a somewhat bizarre 12.7GB of VRAM (this will probably be rounded down in marketing to 12GB), a pretty impressive 512 execution units, and an apparent maximum clock speed of 2,100MHz. – What makes this particular benchmark particularly interesting, however, is that during the test, the highest clock speed achieved by this GPU was only 1,329 MHz. A figure that is clearly significantly lower than its supposed maximum.
It does, therefore, raise the question as to exactly what the clock speeds for this GPU are going to be. In that regard though, we might have an answer!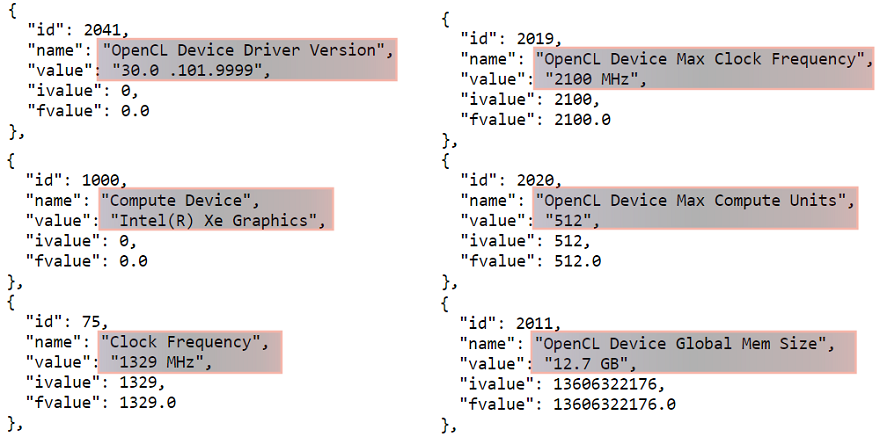 What Do We Think?
Put simply, we strongly suspect that the 1,329MHz clock speed has only been provided due to a lack of official drivers. Either that or the fact that this is clearly an early-doors engineering sample that will almost certainly not be representative of the final product. – On the whole, though, the other specs provided in this leak do make a lot of sense. 12GB (or 12.7 or 13GB) does seem like a good figure based on where the land lies with the market today. Additionally, a 2,100MHz boost clock speed is also a very respectable figure.
Admittedly though, nobody is expecting Intel to leap to the top of the performance charts with its Arc Alchemist graphics cards. This is, however, yet more apparent confirmation that they're definitely going to give AMD and Nvidia not only a run for their money (metaphorically speaking), but also something to think about in terms of comparative performance! – I'm just going to say it now, I think Intel's top-spec card will beat AMD's, but will perhaps fall just a little bit short of the 3080.
What do you think? – Let us know in the comments!