Intel Broadwell-E Core i7-6850K Benchmarks Leaked
---
---
---
Samuel Wan / 8 years ago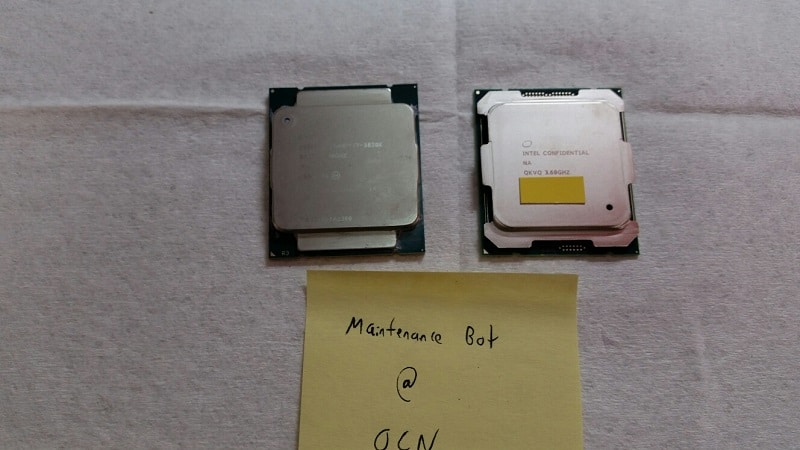 With Broadwell-E listings and CPUs popping up left and right, benchmarks would inevitably leak out. For the last week, Broadwell-E engineering samples have been selling on eBay and it seems that one fellow has managed to run some tests for the i7 6850K. The Core i7 6850K is hexacore Broadwell-E successor to the hexacore i7 5820K Haswell-E, offering 6 cores, 12 threads and 15MB of L3 cache.
Just like its predecessor, the 6850K features a 3.6Ghz base clock speed. In this case, the OCN user, Maintenance Bot, was able to clock the newer chip to the same 4.2Ghz as his 5820K for comparison. In the 3DMark Firestrike Extreme physics test, the 6850K put out 19065 points, about 15% faster the 5820K at 16598. In Cinebnech R15 multithreaded, the Broadwell-E chip put out 1311 points, around 10% faster than the 1191 the Haswell-E chip managed.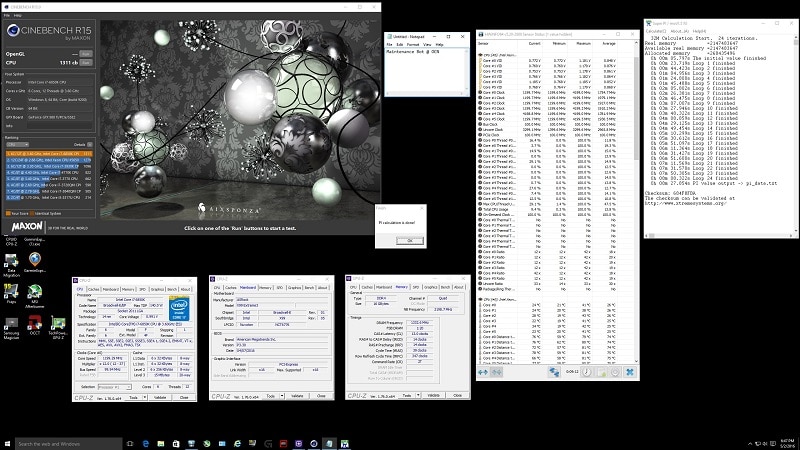 At 10-15% IPC gains, Broadwell-E looks to be a decent upgrade for current X99 owners. While mainstream Broadwell didn't see that many gains, there are a few reasons for this. First off, the motherboard used was a relatively budget one and as we know, motherboards can influence performance. Next, Broadwell-E features an updated DDR4 controller, as Haswell-E was the first Intel DRR4 controller and wasn't quite up to snuff. Intel CPUs are still somewhat dependent on the memory controller despite it being integrated these days.
Another note is that Broadwell-E switches to the thinner PCB Intel debuted with Skylake. The thin PCB was blamed for bending some Skylake chips so it will be interesting to see if Intel has resolved this. It's a shame that even with their top-tier products, Intel feels the need to cut corners and risk the integrity of the chips.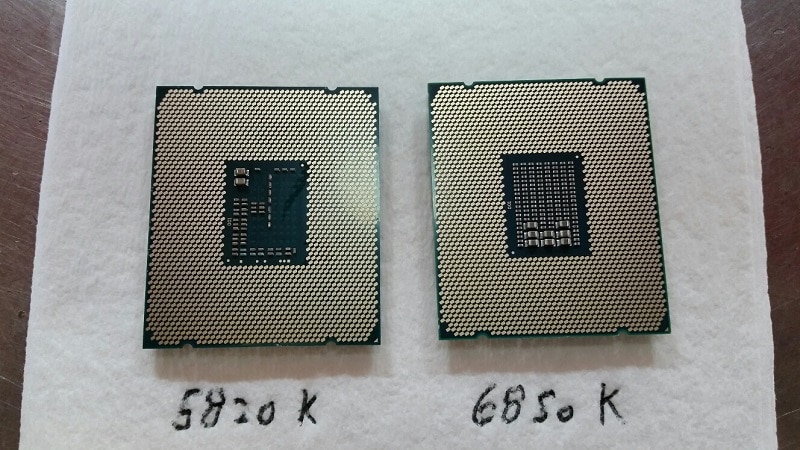 With all of this said and done, it looks like Intel has managed to pull out decent IPC gains mostly from improving the memory controller. Even at 10%, this is quite a bit more than what most observers expected, this makes AMD's job with Zen all the tougher later this year.