Intel Core i5-7500 Kaby Lake Processor Review
---
---
---
John Williamson / 6 years ago
Introduction
---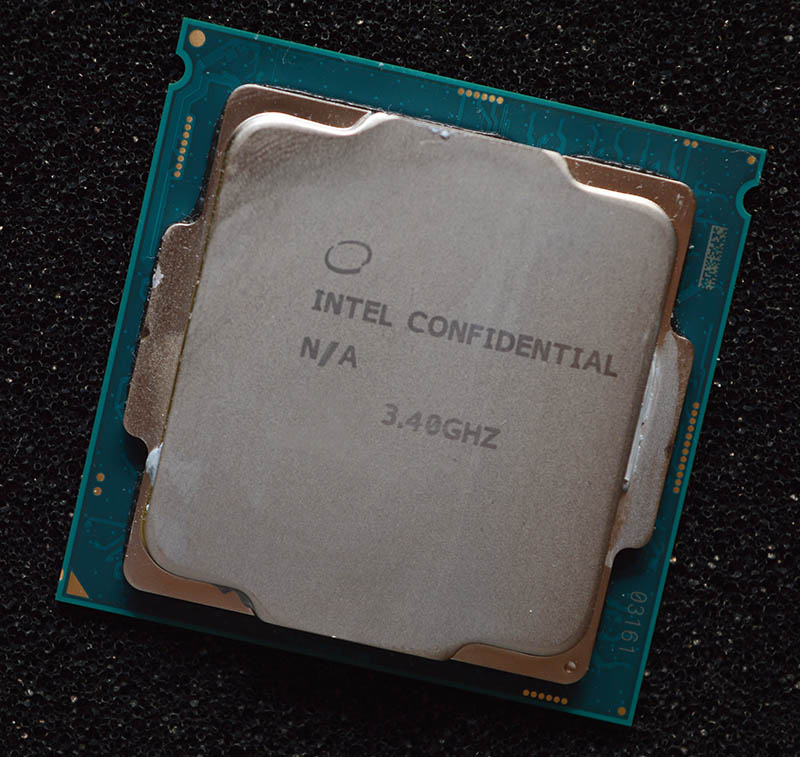 Whenever Intel unveils a new generation of processors, enthusiasts tend to focus on the unlocked multiplier models because they're widely used in high-end gaming systems and provide a better indication of the microarchitecture's maximum performance. It's important to not overlook the non-K series, especially since most consumers feel intimidated by the notion of overclocking their processor beyond the default specification.
While overclocking these days is a really simple process, doing it properly requires a patient approach through comprehensive stress testing. Whenever discussing the benefits of overclocking with people, I often get asked about the impact in regards to the CPU's lifespan and concern about the warranty terms. As a result, if a locked multiplier CPU equates to a saving of £30 or more while providing a similar experience, I tend to advise newcomers to go down that route.
In addition to Intel's LGA1151 flagship Core i7-7700K and the better bang for buck i5-7600K, the upcoming new i5-7500 chip employs a 3.4GHz base frequency and turbos up to 3.8GHz. As you might expect, the CPU has a 4-core/4-thread configuration and 6MB of level 3 cache. When compared to the previous generation offering, the changes are extremely small and revolve around a 200MHz boost to the base and turbo. Additionally, the CPU has a 65W TDP which is a good reduction over the i5-7600K's 91W figure. Given the minor frequency adjustment, I'm not expecting the CPU to offer groundbreaking performance or provide a compelling reason for people to upgrade.
Specification

What's New?
Intel's 7th generation processors codenamed Kaby Lake are produced on the 14nm+ manufacturing process. This slightly tuned manufacturing process allows for higher frequencies without increasing the core voltage. In particular, the 14nm+ procedure has an improved fin profile, transistor channel strain and integrated design. As mentioned in the other Kaby Lake reviews, Intel has dismissed the Tick-Tock schedule for the time being and failed to enact a die shrink.
Thankfully, it's not all negative and Kaby Lake is the first processor range to natively support Intel's Optane technology which a groundbreaking form of non-volatile, high-density memory offering speeds up to 1000 times faster than NAND. Not only that, it's really affordable and could dramatic improving the computing experience. Furthermore, the company's 3D XPoint has 10 times the capacity of DRAM over the same surface area at a much lower latency. Also, the non-volatile memory can recover lost data during power interruptions and should prove extremely useful, especially in professional environments. The Optane technology works by slicing submicroscopic layers of materials into columns which contain memory cells, before attaching via a cross point structure of perpendicular wires.
The latest microarchitecture has received some video upgrades which makes it a more suitable choice for 4K video workloads. More specifically, Kaby Lake supports HDCP 2.2, Microsoft PlayReady 3.0, VP decoding and 4K HEVC 10-bit decode/encode. As a result, you can view 4K Netflix streams on your PC but this does require the Edge browser. As you might expect, there's support for 1080p HEVC decode/encode, introduced in Skylake.
DISCLAIMER: This is a retail CPU that was not provided or supplied by Intel Corporation. Therefore, as we have no NDA with Intel, we are available to publish any content we see fitting.