Intel Core i7 4770K "Haswell" Processor Review
---
---
---
Ryan Martin / 8 years ago

Firstly the Intel Core i7 4770K uses a brand new chipset, the 8 series chipset, which includes Z87. This chipset features up to 6 SATA III (6Gb/s) ports and totally removes legacy PCI support from the PCH meaning any motherboard vendors looking to add PCI have to use a third party chip.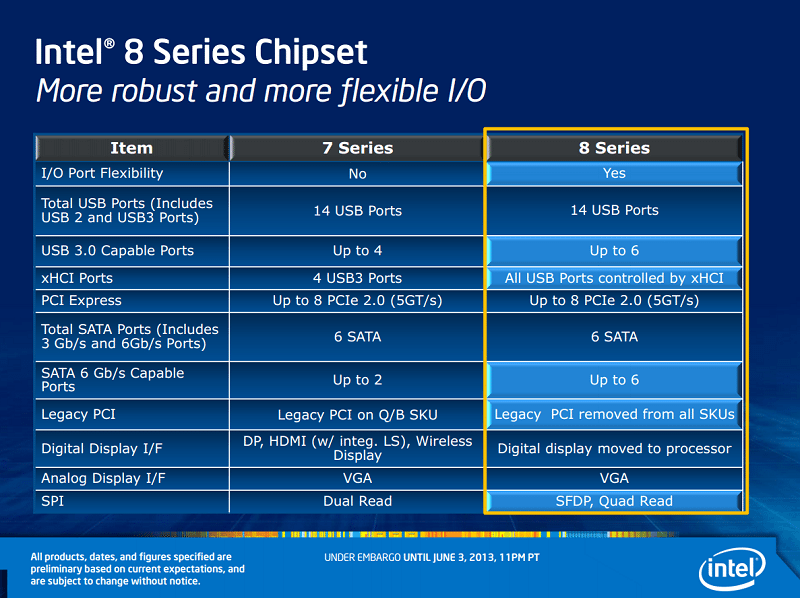 The main focus with Haswell is driving people on older systems and architectures, such LGA 1156 and LGA 755, to upgrade to more energy efficient and better performing solutions.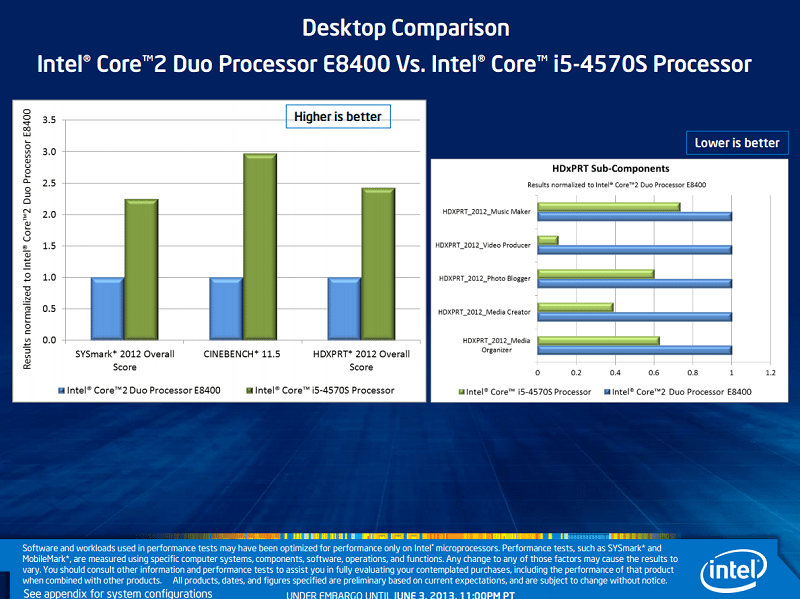 As we mentioned in the introduction Intel sees the enthusiast segment as only a very small portion of the market. The Core i7 4770K is enthusiast, but the majority of the rest of Haswell is aimed at other desktop areas as well as the mobile market.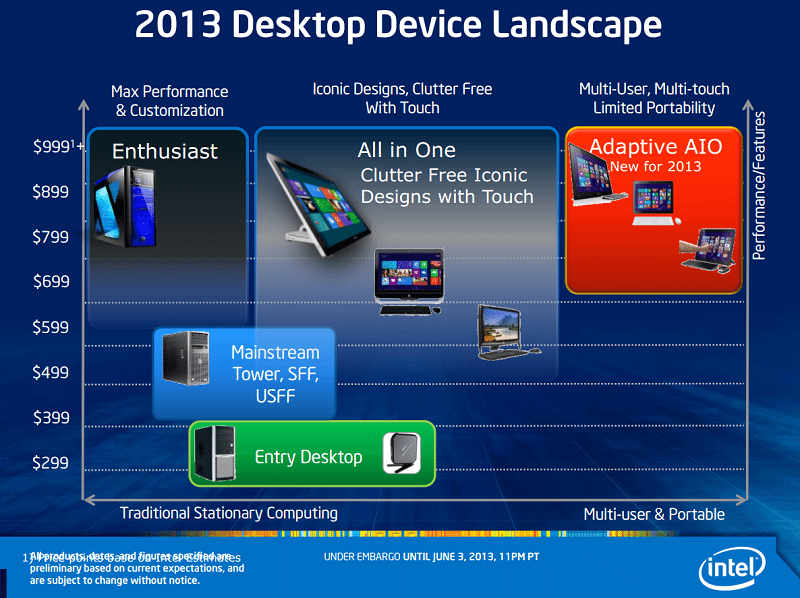 Haswell's main key change is energy efficiency. It has no major changes in key pipelines but has improved code fetching, larger throughput and increased bandwidth which leads to greater clock-per-clock performance over Ivy Bridge and other predecessors.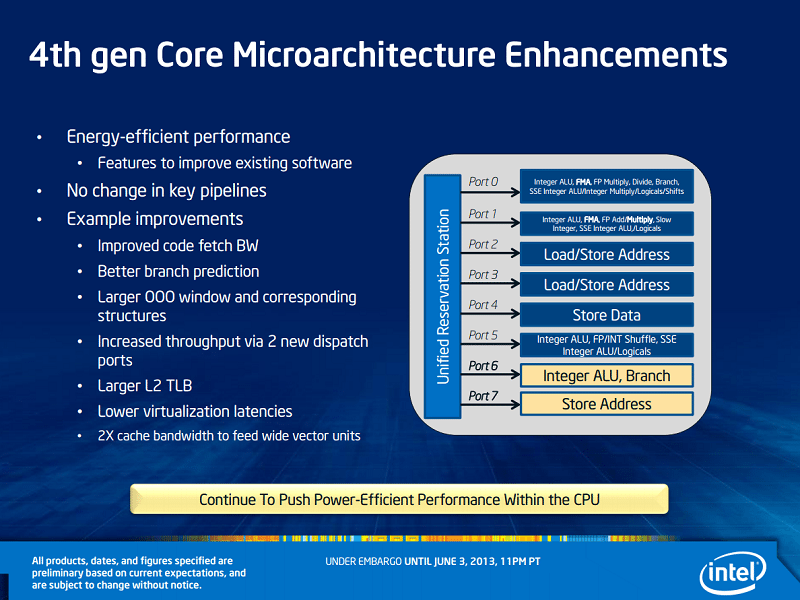 Intel's Haswell adds AVX2, which replaces the AVX found on Ivy Bridge and Sandy Bridge architectures. This gives greater performance and throughput for Haswell CPUs.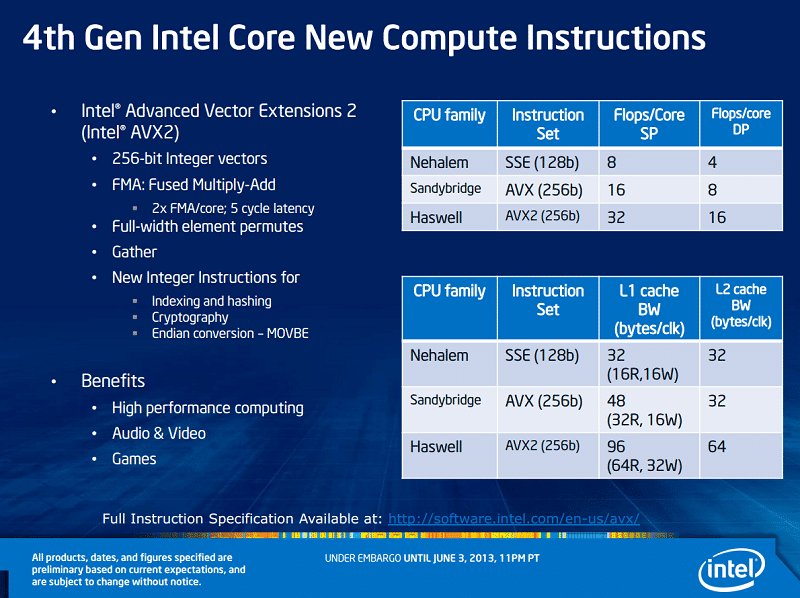 Intel's major change to the enthusiast segment is the way Haswell is overclocked. You can now alter the base clock ratios to bring back that typical style of overclocking we saw on LGA 1366 and LGA 2011. Sandy Bridge brought the "multiplier-style" of overclocking to us and Haswell continues that but also offers you the flexibility of base clock tinkering.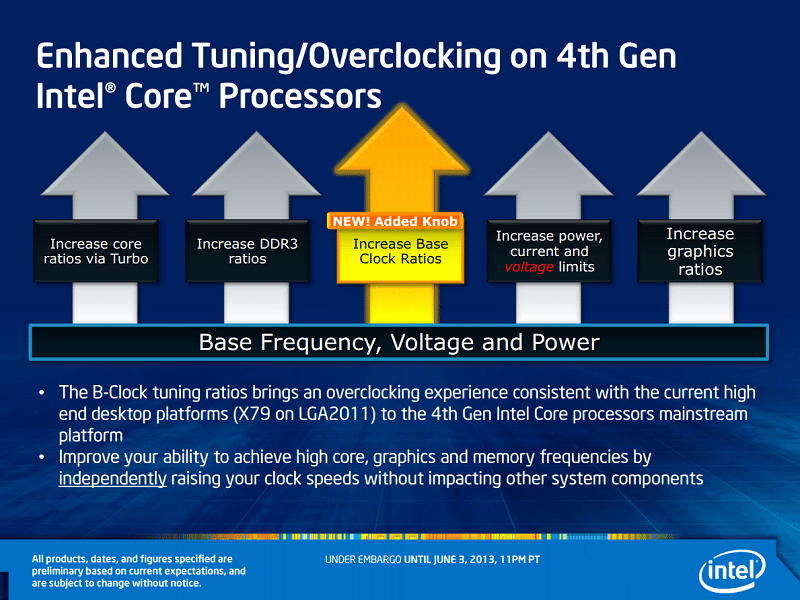 Intel have tweaked voltages quite a bit since Ivy Bridge as the graph below demonstrates. The main change is an onboard integrated voltage regulation system that we have never really seen before.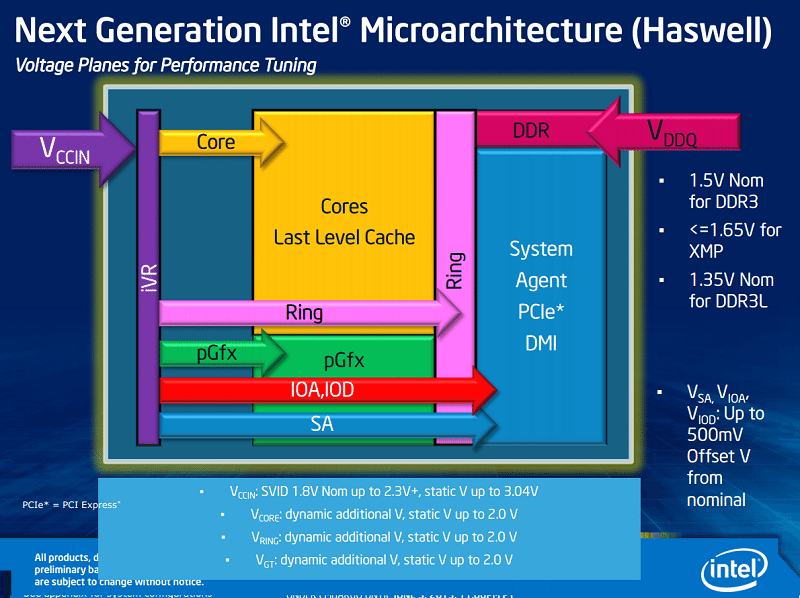 The full line up of Intel Haswell Core i7 and i5 processors can be seen below. We are obviously looking at the Core i7 4770K today and you can see its full detail specifications below: