Intel Core i9 13900K Review
---
---
---
Peter Donnell / 2 months ago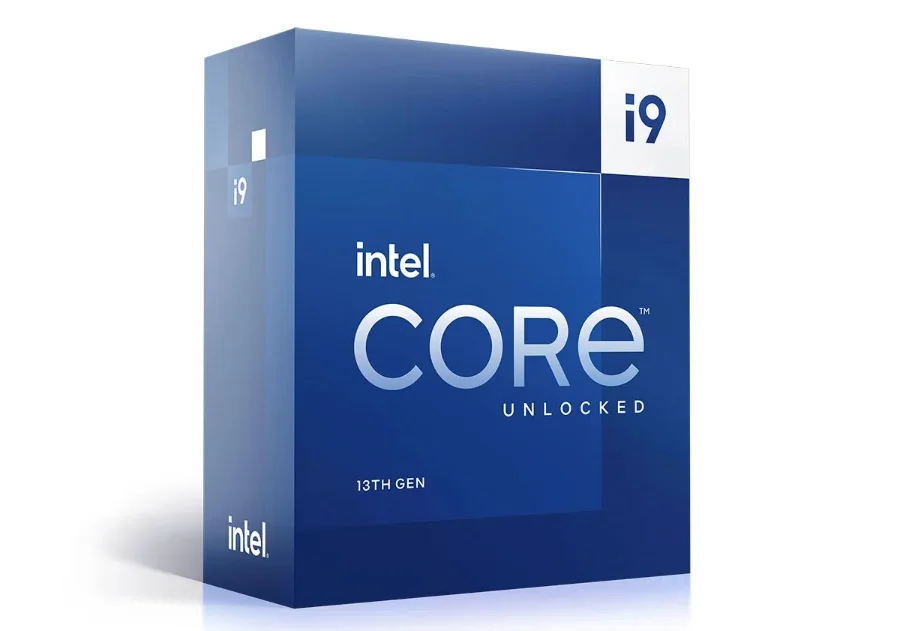 So yesterday, we looked at the Intel Core i7 13700K that formed part of Intel's new 13th generation Raptor Lake range of processors and carrying on with content based around that, today sees us looking at the flagship, at least for now, i9 13900K. I say for now, as I'm sure, based on the rumours we can expect another CPU that further improves on it by hitting over 6GHz boost, but for now, let's focus on what's available.
Intel Core i9 13900K
So the i9 13900K. It's the daddy, the flagship, the successor to the 12900K. A CPU that saw Intel completely change the way that things were done with the introduction of efficiency cores combined with hyperthreaded performance cores in a bid to improve single and multi-core performance across a variety of workloads and of course in gaming. Now for anyone who missed our Intel Raptor Lake unboxing, I'd definitely advise checking that out as I go through quite a lot of info, but for the sake of this review, let's have a little recap.
Features
P-core Max/Base Frequency: 5.8/3.0 GHz
E-core Max/Base Frequency: 4.3/2.2 GHz
Intel Turbo Boost Technology 3.0
Processor Base Power: 125W
Intel Smart Cache: 36 MB
Motherboard Compatibility: 600 and 700 series
Total CPU PCIe Lanes: 20
Memory Speed: DDR5, DDR4
So the i9 13900K is a 24-core processor that comprises 8 performance cores and 16 efficiency cores, giving us a total of 32 threads due to the hyperthreading on the performance cores, so a nice 50% increase in physical cores and 33% uplift in total threads, now actually giving us more physical cores than the newly released 7950X from AMD, and the same amount of threads. Clock speed-wise, things are increased dramatically, coming in with a max turbo speed of 5.8GHz, a sizeable 11% increase in clock speed over the predecessor, 12900K. As with all of the 13th gen Raptor Lake processors, we also see a large uplift in both the L2 and L3 or Intel Smart Cache where the L2 cache has seen a HUGE 128% increase from 14MB to 32MB, and the L3 cache with a 20% increase from 30MB on the 12900K to 36MB total on the new flagship.
Unlocked
Like the other 13th generation processors that are launching denoted by a K, the 13900K is fully unlocked meaning that users can overclock it beyond its rated speeds, and if there's enough interest, we'll take a look at that in a further video, whereas today, we'll be putting a larger focus on its stock and max turbo performance.
Other points worth noting is that the PCI-Express lanes have stayed at the same amount on this generation, with the 13900K supporting 20 in total, and while the TDP has stayed the same at 125W, PL1 and PL2 have been increased from 241W up to 253W with the only other major change being the support on Raptor Lake for DDR5 5600MHz without the need for overclocking or XMP.
For more information, please visit the official product page here.
Video
If you want to see our full video going through this, you can do so below.