Intel Cuts Prices of ARC A750 GPUs!
---
---
---
Jakob Aylesbury / 4 months ago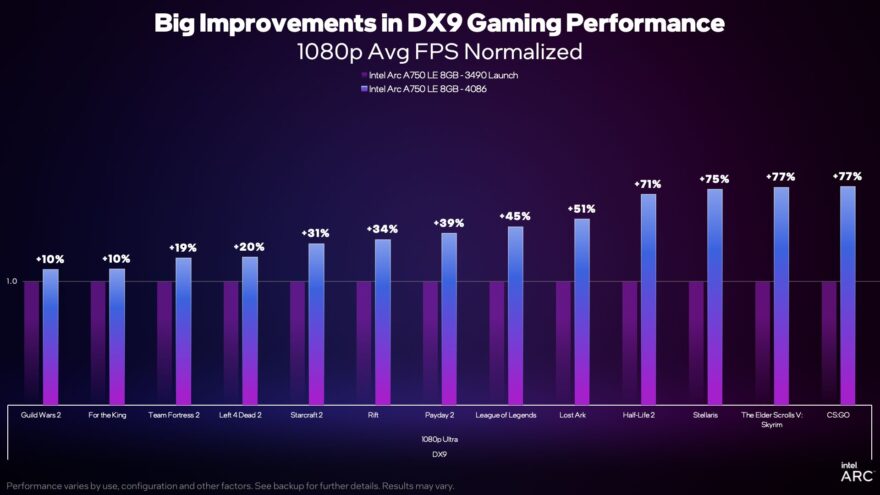 Intel has been having a difficult time trying to get its ARC Alchemist GPUs to look appealing to buyers when compared to alternative options, especially with the issues it has faced throughout its lifetime. To seemingly make a further attempt at increasing those sales numbers, Intel has announced they are cutting the price of their ARC A750 Graphics cards down to $249 from its original price of $289 alongside the release of a driver update providing huge improvements.
New Drivers
What is making this price cut interesting is that Intel is at the same time, boasting about their new drivers. Since their rough launch last year, Intel ARC GPUs have benefitted considerably from the various driver updates over time and today's new driver 4086 is no different. Intel is claiming there is a 43% increase in performance with DX9 titles compared to its launch drivers. This is shown in this graph provided by intel which shows solid improvements in Avg FPS percentages across various DX9 games. Intel, despite its focus on DX9, also was keen to stress that DX11/12 games also had modest improvements in frames but the key gains were in stability.
Price Cut
Now, why has Intel decided to drop the price despite the improvements in these cards? Well, it is no secret that the ARC GPUS are aiming for the mid-range and budget markets, which is also backed up with another claim from Intel that the A750 offers 52% better performance per $ than the Nvidia RTX 3060. Intel clearly wants to target the arguably more popular mid-range choice from Nvidia which currently sells for around £320/$360.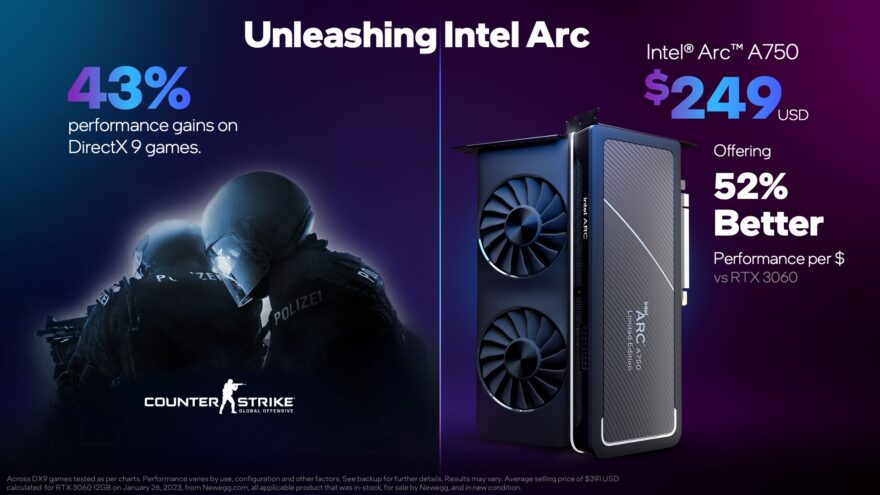 New Game Bundle
To sweeten this deal further Intel is also introducing a new game bundle with the Arc A750 featuring soon-to-be-released games; Nightingale, The Settlers: New Allies and more with Nightingale coming soon and The Settlers releasing on the 17th of February.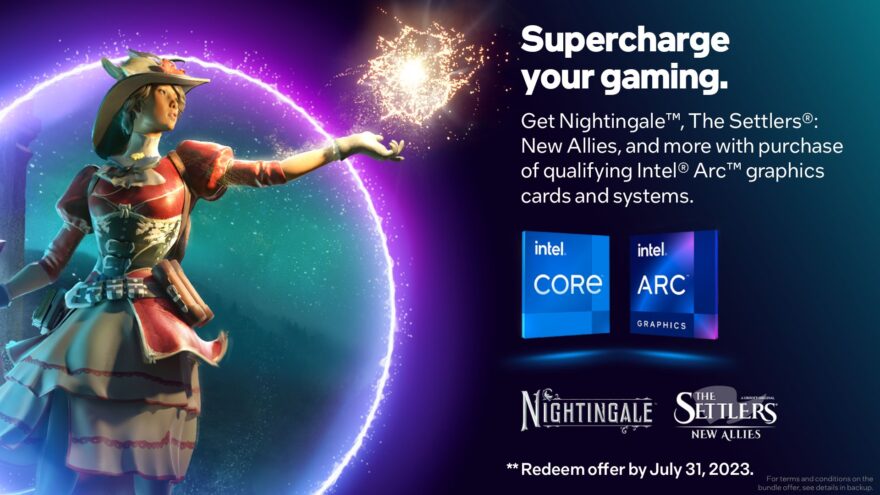 are the price decrease and new drivers enough to make you consider buying an A750 over an RTX 3060? let us know in the comments.
If you would like to learn more, you can check out Intel's announcement Linked here.