Intel Denies AMD Ryzen Impact Despite Falling Sales
---
---
---
Ashley Allen / 6 years ago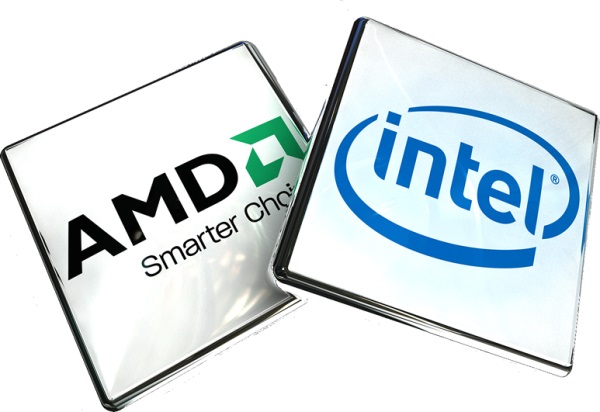 AMD's Ryzen processors have been a big hit since their release last month, and Intel should, rightly, be worried. Intel, though, is claiming that Ryzen has not impacted the company's profits. This statement, while true, fails to acknowledge that the company's 7% decline in desktop unit sales since Ryzen's release. However, Intel reported revenue of $14.8 billion – an 8% increase – for Q1 2017, mainly thanks to modem sales to Apple.
Intel's Declining Sales
"With the launch of the long awaited Ryzen 7 at the beginning of March, one would expect to see some impact on Intel's CCG business," reports Mark Hibben for Seeking Alpha. "The revenue impact, if any, may be obscured by Intel's current modem sales to Apple (NASDAQ:AAPL), which were non-existent in 2016 Q1."
"Overall CCG Platform unit shipments declined by 4% y/y, but ASP was up by 7%," Hibben explains. "Perhaps the most telling statistic is the 7% y/y decline in Desktop platforms, although ASPs still rose by 2% y/y."
"When asked about the competitive impact of AMD during the conference call, Intel management claimed they hadn't "seen anything unusual", but it's likely that at least some of the 7% Desktop unit decline was due to the impact of Ryzen," he adds.
Intel Down, AMD Up
This decline in Intel's desktop sales is estimated to be around $150 million; AMD has reported an increase in desktop sales to the tune of $152 million. Need a calculator for that?
"The decline in Desktop platform units implies about a 5% y/y revenue decline for the Desktop platform," Hibben writes. "Assuming that Desktop platforms generate about 40% of CCG platform revenue (as a rough estimate from the Statista data), this implies that Intel is down about $150 million in Desktop platform revenue. Some, or all, of this may have been transferred to AMD in the form of Ryzen sales."
Intel is also forecasting that its CPU prices will fall during the rest of 2017. Just a coincidence, I'm sure.