Intel i5-12600K Benchmarks Suggest 50% Performance Gain on i5-11600K
---
---
---
Mike Sanders / 8 months ago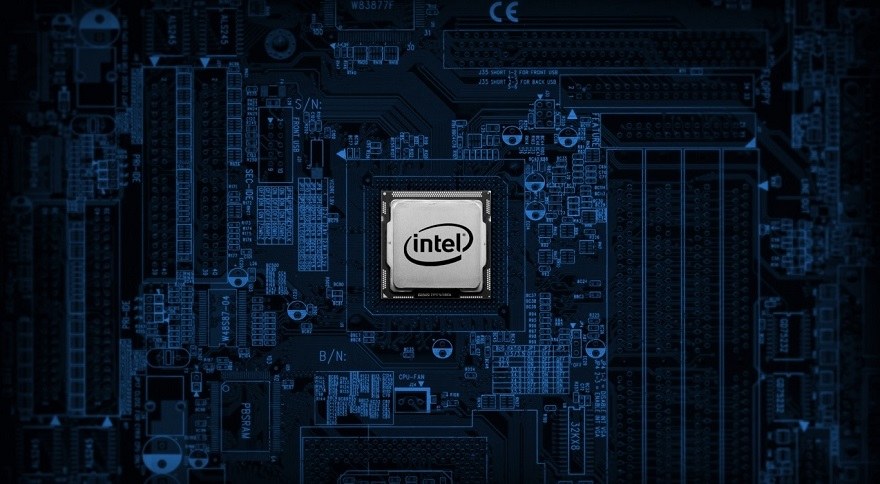 All going well, Intel should very shortly be announcing the launch of its brand new Alder Lake-S processors. In fact, in theory, it might even potentially be happening today. Albeit, for the sake of embargos and NDA's, let's just say that we can neither confirm nor deny that 'rumour'. – With the release of the new 12th-gen CPUs reportedly scheduled for November 4th, however, I don't think it would be unfair to say that the vast majority of interest and speculation has, so far, largely focused on the upcoming i9-12900K. – Following a report via Videocardz, however, validated CPU-Z benchmark results suggest that the significantly less talked about i5-12600K might turn out to be the true people's champion of this new and upcoming processor platform!
Intel Core i5-12600K
As part of the various leaked CPU-Z benchmarking results, it does seem to confirm that the Intel i5-12600K will feature 2.8 and 3.7 GHz base clocks and up to 3.6 and 4.9 GHz boost. Why different figures? Well, don't forget that Alder Lake-S will be utilising a 'big.LITTLE' hybrid core structure. With this in mind, the i5-12600K will likely feature 6 big cores, 4 little cores, and 16 threads.
What does this all mean though? Well, following the publication of validated CPU-Z benchmark results, it would seemingly suggest that this new smart 'hybrid' core structure in the i5-12600K will, when compared to the 11th-gen i5-11600K, offer around a 50% performance gain. A figure which, I think many would agree, is notably substantial for just a single generation!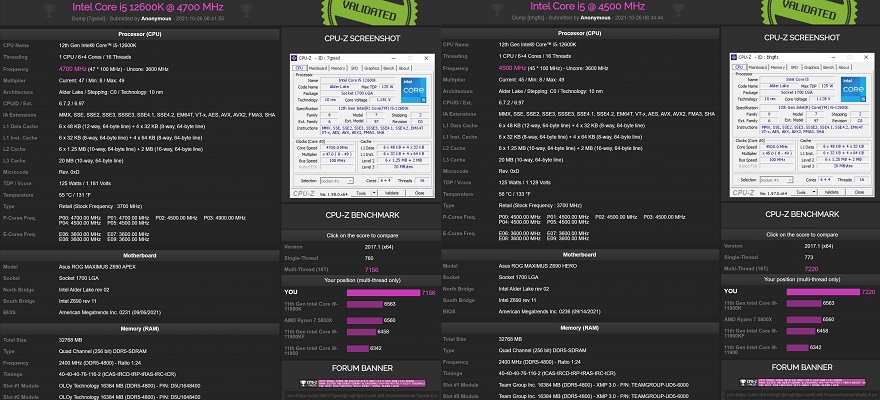 Worries for AMD!
With the i5-12600K, Intel may have an absolute winner on their hands here with consumers. And possibly an even better potential flagship than the i9-12900K. This is largely because, at least in my opinion, that this new team blue processor will seemingly have a huge performance advantage over the entire mid to upper-mid tier of AMD Ryzen 5000. Taking this a step further, I think this is going to leave the 5600X in the dust! – Presuming that Intel maintains the pricing structure seen with their 11th-gen CPUs, while Alder Lake-S will still likely be more expensive than AMD Ryzen 5000, the comparative performance gains it will offer, at least in theory, and from what we can tell here, may be simply too big for the average user to ignore!
Put simply, I can see the Intel i5-12600K being a huge hit with gamers!
What do you think? – Let us know in the comments!