Intel i7-8700K Still Using TIM–Requires Delidding for 5GHz
---
---
---
Ben Jones / 5 years ago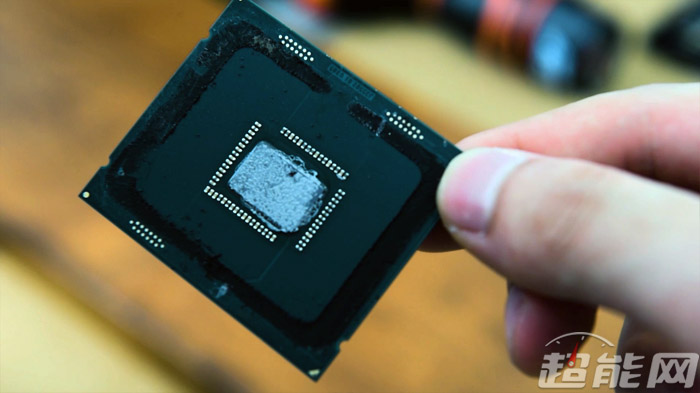 According to Chinese tech website EXPreview, the new Intel Core i7-8700K CPU overclocks well. However, it still uses thermal interface material paste as an interposer below the integrated heatsink (IHS). This means to get any meaningful overclocks, it must be delidded. As expected, they did not seem to have any problems hitting 4.8GHz with conventional cooling. At that point the thermal limitation kicks in, preventing from further overclocks without overheating.
Don't Throw Your Intel Delidding Tools Yet
When people started selling delidding tools, many are wondering if they are even necessary. It turns out that they are, considering it seems to be a requirement now for any meaningful overclocks. This is largely due to the high temperatures which will otherwise throttle the CPU speed. Many enthusiasts claim that a soldered IHS makes better thermal contact and would be better for temperatures.
However, Intel suggests that the choice of using TIM is actually better due to the requirements of these silicon. Which in part may be true. After all, you cannot just use any material to solder the IHS. But then also as consumers, it is difficult to ignore the cost savings for Intel. But to further Intel's point, there is greater risk in damaging the silicon when the IHS is soldered. Either way, delidding is here to stay.
It should not really come as a surprise considering even the HEDT Skylake-X and Kaby Lake-X use TIM.