Intel i9-11900K Tops the PassMark Single-Core Charts!
---
---
---
Mike Sanders / 2 years ago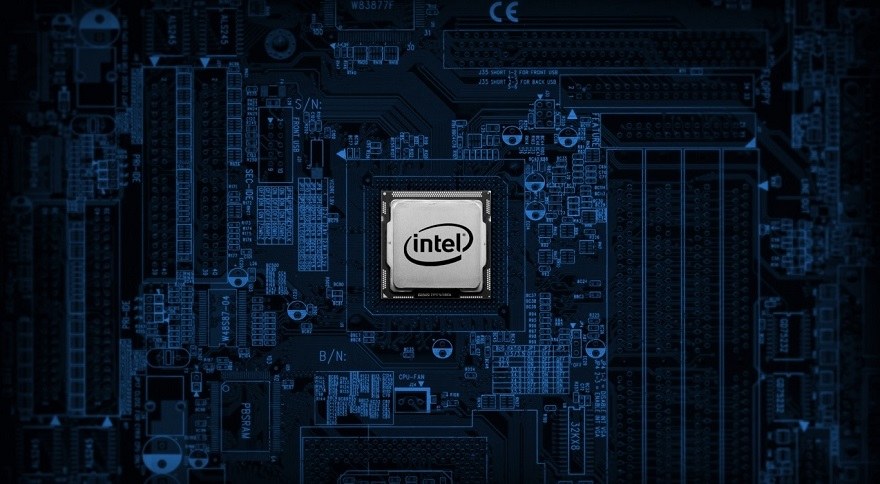 With Intel's new Rocket Lake-S processors set to release within the next month or so, there is clearly a lot of anticipation surrounding them and particularly how they will stack up (both in terms of price and performance) when compared to the excellent AMD Ryzen 5000 series. – Well, in terms of outright gaming performance, it would appear that following a report via Videocardz, the Intel i9-11900K might be set to retake the top spot… Maybe.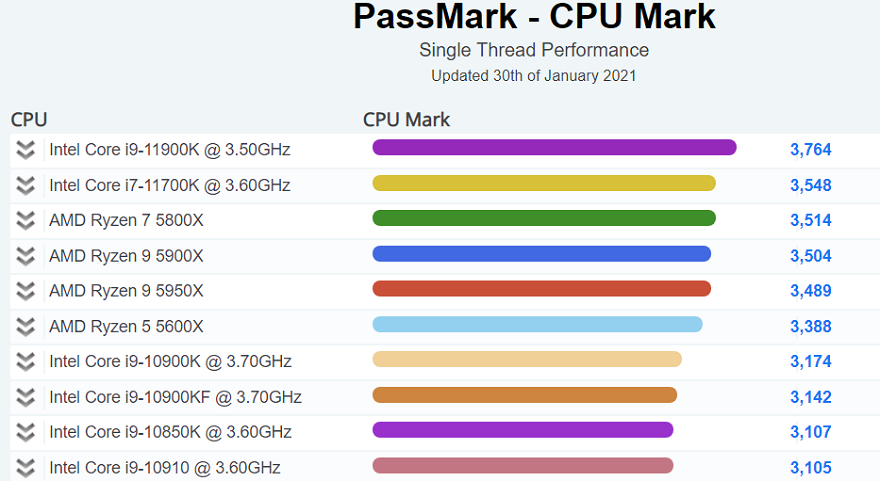 Intel Core i9-11900K
Following an update to the PassMark benchmark leaderboard, it has been found that the upcoming Intel i9-11900K tops the chart beating off the also relatively recent addition, the i7-11700K. In terms of the AMD Ryzen 5000 range, however, the single-core performance margin between the i9-11900K and 5800X is pretty substantial and certainly enough to suggest that we may have a brand new top dog in that particular market. Which, as you might know, is (generally speaking) the most important aspect for the gaming community.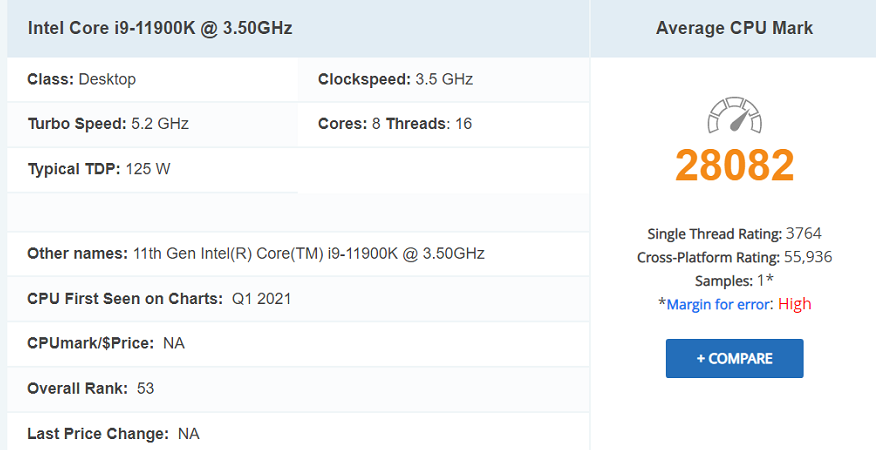 Not So Good in Multi-Core
It clearly isn't quite as surprising to find that despite the Intel i9-11900K carving itself a decent margin of performance in the single-core chart, it still doesn't quite have the potency to keep up with AMD in the multi-core benchmarking result.
Putting that to one side, however, it should, of course, be noted that this is just one benchmark and overall it shouldn't be taken as overly indicative of what we can truly expect when AMD and Intel go head to head in more synthetic and, perhaps more significantly, gaming benchmarks. For the moment, however, for those of you who thought that the Rocket Lake-S series might've been likely not to offer much of a response to AMD (myself included), this is definitely some food for thought!
What do you think? – Let us know in the comments!