Intel i9-12900K Benchmarks Shows it 12% Faster than Ryzen 9 5950X
---
---
---
Mike Sanders / 2 years ago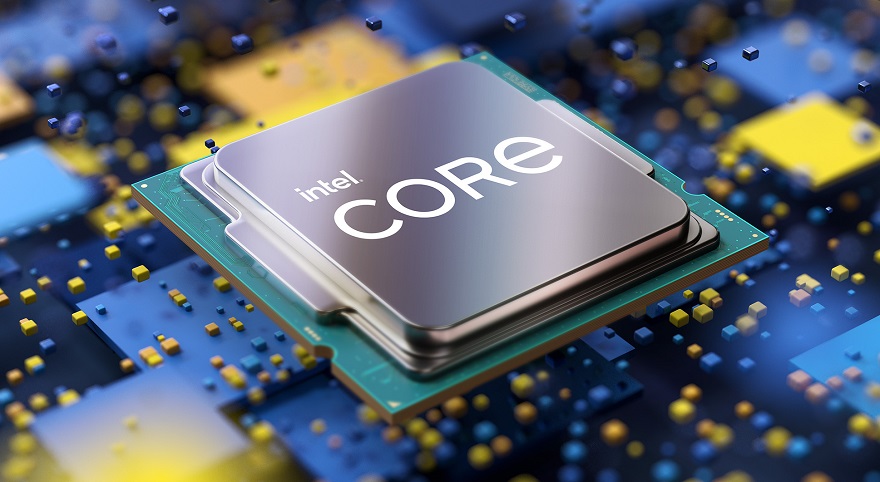 With Intel's new Alder Lake-S processor platform likely set to arrive this October, one of the biggest questions that is going to be asked by the community is how this new series will stack up and compare against AMD's 4th-generation Ryzen 5000 platform. – Well, following a report via Videocardz, Geekbench 5 results have appeared online, and it would appear that the Intel Core i9-12900K is going to perform better than the current AMD flagship Ryzen 9 5950X. With, it should be a noted, a few caveats/points of interest.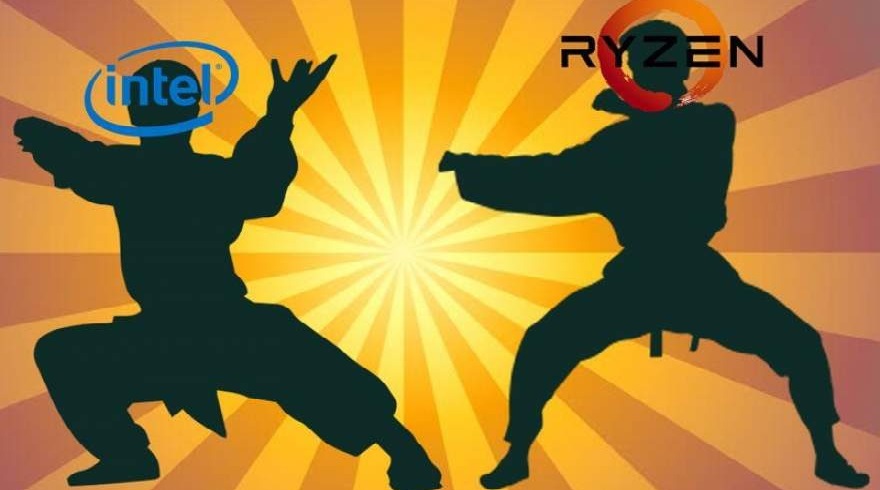 Intel i9-12900K VS AMD Ryzen 9 5950X
Taking existing known results from AMD Ryzen 9 5950X samples, the Intel i9-12900K has appeared on the Geekbench 5 result board, and it would appear that in both single and multi-core performance, Team Blue is going to have the advantage here. This is, however, a standpoint that does require some explanation.
Firstly, the Intel i9-12900K was tested on the Windows 11 Pro operating system, which is understood to be optimised towards the 'big.LITTLE' core architecture expected in the Alder Lake-S platform. Additionally, it would appear that this particular result utilised DDR5 memory. Albeit, exactly how much of an impact that would have on the final result is clearly a matter of contention.
The bottom line, however, is that in comparison against the Ryzen 9 5950X, the Intel i9-12900K provided the following scores:
Single-Core – 12% faster than AMD
Multi-Core – 3% faster than AMD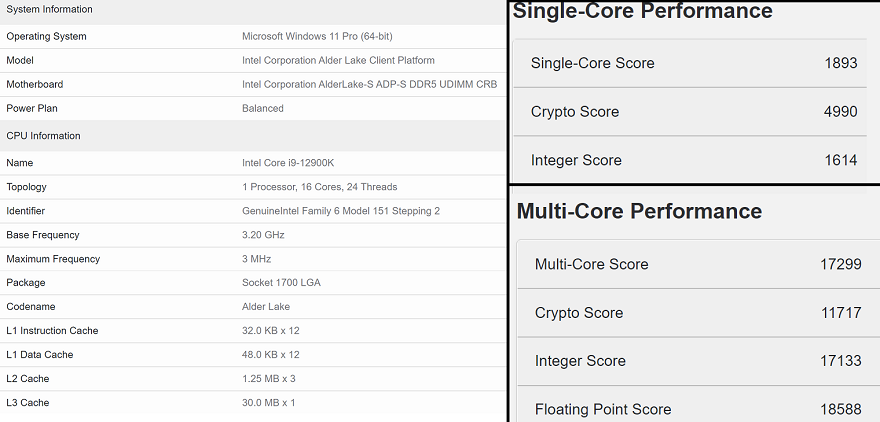 What Do We Think?
Based on all leaks seen to date, it does seem pretty clear that in comparative performance terms, Intel's Alder Lake-S is going to be going very much toe to toe with Ryzen 5000. And, overall, the gap between the platforms is going to be close, but Intel is very likely, as per these results, going to edge out most of the battles by a notable, but not exactly huge, margin.
This does, however, raise the question as to how much better Alder Lake-S is going to be. While these results show the Intel i9-12900K as the clear winner, it does have many factors in its favour. By and large, it's better than the AMD Ryzen 5950X, but it doesn't seem to have a huge margin of performance over it. Well, not as big as some might have anticipated (or hoped) at least. And, let's be honest, given that Alder Lake-S is Intel's first true response to Ryzen, we were all expecting better than this!
With Alder Lake-S set to release in a couple of months time, we will, of course, be testing this ourselves to see the comparative performance on offer. Based on the growing number of performance leaks, however, I'm starting to wonder if all my optimism for the new Intel platform isn't going to be damped somewhat by the end result being that while it will end up being notably better than Ryzen 5000 (as we all expected), it won't be as significantly so as we once believed.
What do you think? – Let us know in the comments!