Intel i9-12900K CPU Officially Appears in Benchmark
---
---
---
Mike Sanders / 2 years ago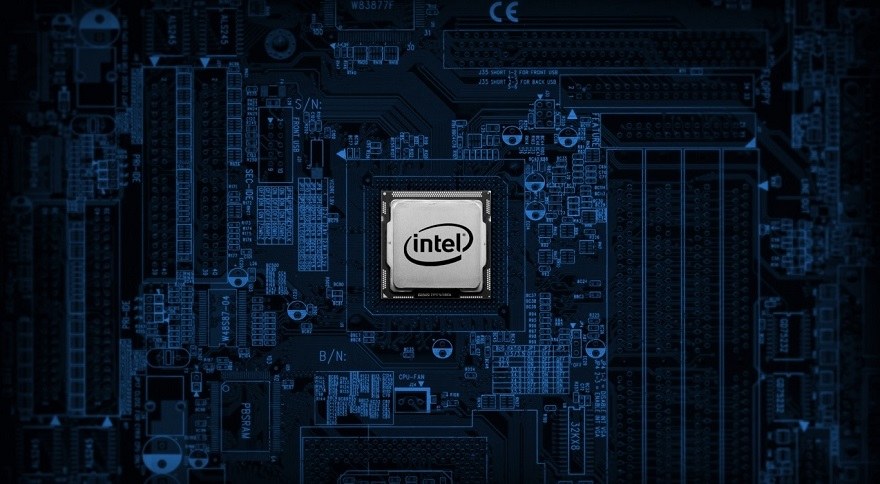 With Intel expected to announce the launch of their new Alder Lake-S processors within the next 4-8 weeks, things are certainly starting to get more than a little interesting in the world of not just CPUs, but the new technology that will be formally introduced to the consumer platform with this release. – While we all know that the flagship i9-12900K is on the way, however, to date we have seen very little formally confirming this. Yes, there have been leaked benchmarks that have probably been taken from it, but none of which specifically cited this particular processor.
However, following a report via Videocardz, an update to the PugetBenchmark website has given us our first formal confirmation of a result from Intel's new powerhouse i9-12900K CPU!
Intel Core i9-12900K
Now, given that the PugetBenchmark is a tool that primarily puts graphics cards through their paces, the result itself is neither particular indicative of the i9-12900K's performance, nor, at least in my opinion, the most important aspect of this news. – The main key factor of interest to me is undoubtedly seen in the listed system specifications. This includes references to:
Intel Core i9-12900K – The first time the full SKU name has appeared in a benchmark
ASUS ROG STRIX Z690-E GAMING WIFI – Confirmation that ASUS has a seemingly top-spec Z690 motherboard ready to go for Alder Lake-S
On another point, however, you may have noticed that the system lists 64GB of 4,800MHz memory. While this could possibly be DDR4 (which is available in those sizes and capacities) given that no product SKU is listed, I don't think it's too much of a stretch to say this is, more than likely, DDR5 memory modules. 4,800MHz is, after all, about the initial speeds we can expect from the platform.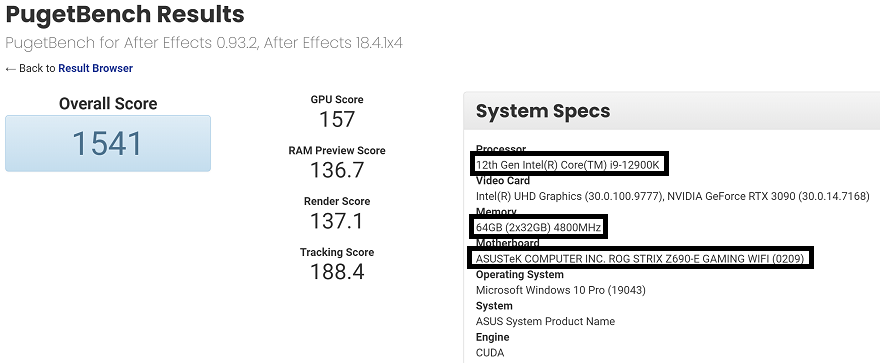 When Will We Know More?
Although nothing is written in stone, at least, not at the time of writing, Intel is expected to launch its Alder Lake-S processors in either late September or early October. As such, we are clearly getting exceptionally close to this new processor platform arriving and can almost certainly expect to see a lot more benchmarks like this appear online in the coming weeks.
While this particular one isn't overly indicative of the performance from Intel's flagship model, however, rest assured that prior to the release date we're probably going to have a fair idea as to just how good (or bad?) the i9-12900K will be! – Not to mention the fact that we will, of course, be reviewing this ourselves when the embargo breaks!
What do you think? – Let us know in the comments!