Intel Introduces Compute Card Wallet Sized PC
---
---
---
Samuel Wan / 7 years ago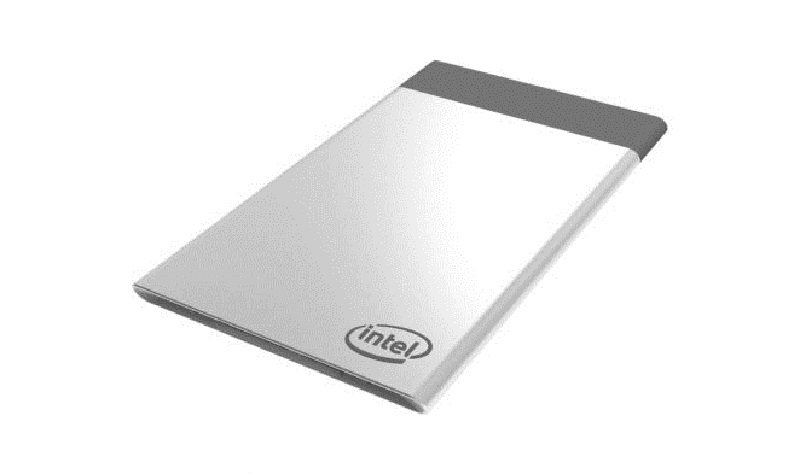 With the advances in technology, our computing devices have become smaller and smaller. Intel has been at the forefront with their CPUs shrinking every 2 and now every 3 generations. While the company missed out on the mobile device industry, they have been working on getting their tech into appliances. To that end, Intel has come up with the new Compute Card, a way to separate the PC from the smart appliance.
Fitting into a tiny 94.5mm by 55mm by 5mm box, the Compute Card includes a CPU and GPU, RAM, storage, and wireless connectivity. This entire package is meant to be easily user accessible and even swappable. The goal is for things like smart TVs to have a way to upgrade the processing power down the road. While the screen might last 10 or more years, the built in PC might feel sluggish after a couple years. We all know the browsing and even watching videos are increasing in their processing demands as new formats come out.
This is where the Compute Card comes in. By simply upgrading the Compute Card, the smart part of the appliance is now capable of being kept up to date and keeping up with the demands of users and content. With a TDP up to 6W, we could see Core-M levels of chips which should suffice for most tasks. As chips get ever more efficient, we could see even stronger processors in a Compute Card though I wouldn't expect to game on one. It might even be possible to bring your own Compute Card on trip to plug into a TV to keep all your settings and files intact for indoors relaxation.
Of course, with a such an ambitious goal, there lay many pitfalls ahead. One major issue is ensuring compatibility with the appliance, both on a hardware and software level. Intel has chosen the USB-C plus extension as the port and its not entirely out of the question that new generations of Compute Cards change that. Software is also an issue as the x86 side of the PC has to interface with the device firmware. As the OS on the Compute Card changes, it will be up to the appliance vendor to provide updates and patches. Nonetheless, Intel is forging ahead with more specs, availability, and pricing to come in June and availability soon thereafter.