Intel LGA1700 Socket for Alder Lake-S/Raptor Lake-S Leaks Online
---
---
---
Mike Sanders / 2 years ago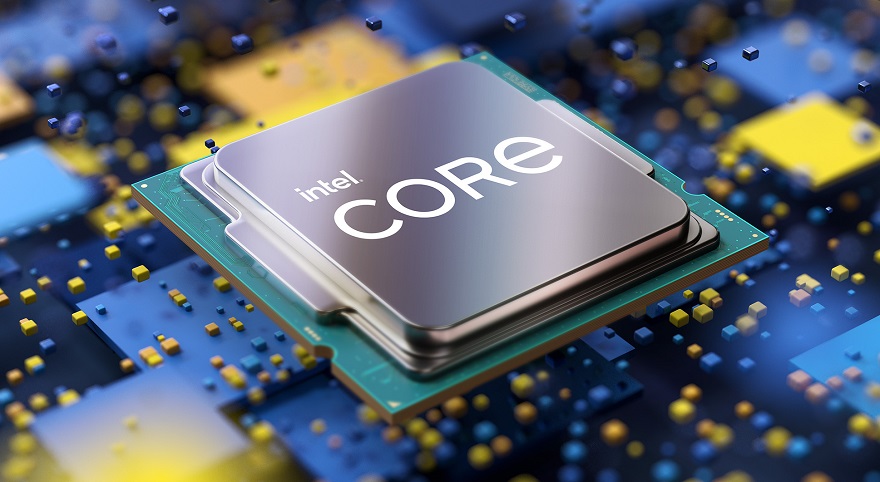 With Intel's Alder Lake-S processors expected to arrive in November, there is clearly not just a lot of excitement surrounding a whole new processor platform but also the official consumer debut of DDR5 memory. As we've known for some time, however, the launch of Alder Lake-S would see Intel move away from its current LGA1200 socket over to a new LGA1700 design. However, to date, we've been left to somewhat speculate as to what that new socket will actually look like. However, following a report via Videocardz, an image has leaked online that has been reportedly confirmed as what consumers can expect from LGA1700.
Intel LGA1700 Socket
The image rather handily gives us a direct comparison with the existing LGA1200 socket, and, as such, we get a much better idea of what changes we can expect to see. Firstly, as you'll have already likely noted yourself, LGA1700 is going to be notably taller. This is, of course, to incorporate the extra pins. What is interesting, however, is that despite the socket being bigger, it would appear that Intel hasn't had to compromise (or workaround) size with them appearing to be, on the whole, about the same.
How have they got around this though? Well, a closer look reveals a new clamping method which, being smaller, does appear to solve the problem entirely. Let's just hope that it provides a similarly good grip on the CPU because nobody likes ripping out processors with coolers (*cough* AMD *cough*).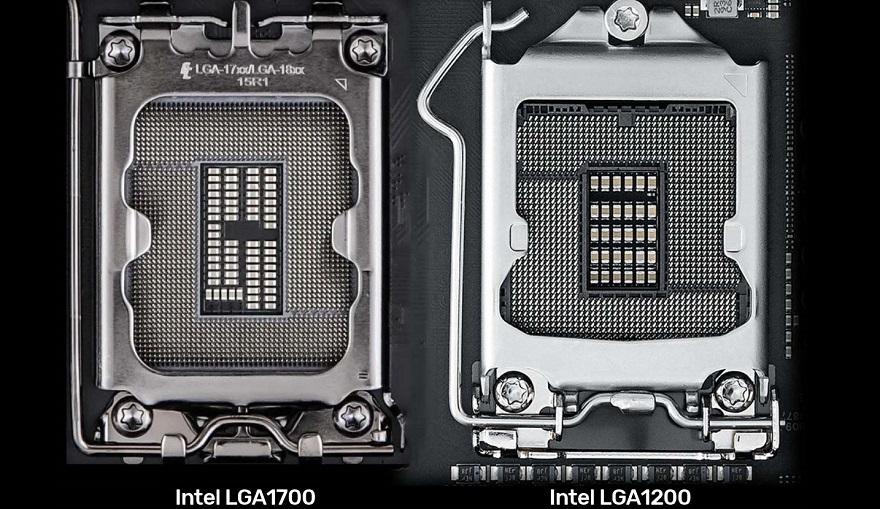 Alder Lake-S & Raptor Lake-S
It's already known that Intel is going to retain the LGA1700 design for its next-next-gen Raptor Lake-S processors. And, as such, and similar to LGA1200, it does appear that the LGA1700 socket is going to have a mildly decent lifespan. There are, incidentally, even rumours that Intel may retain this for a third-generation which, by their standards, would be very unusual but certainly welcome by the community (it's hard to fault AMD when they've stuck with AM4 for nearly 5 years now!).
However, the news does get better as many cooler manufacturers (such as Noctua) have already confirmed compatibility with the LGA1700 socket, with many of them offering the upgrade kit for free if the user covers the postage cost.
On the whole, though, it appears that the LGA1700 socket is looking decent. As noted above, it certainly packs a pleasant surprise with it being larger, but still almost exactly comparable to the existing LGA1200 design. Fingers crossed though that the processors themselves are actually decent, which we should be finding out by the end of November!
What do you think? – Let us know in the comments!