Intel Confirms New i9-10900K Packaging – Is a Price Drop Coming?
---
---
---
Mike Sanders / 2 years ago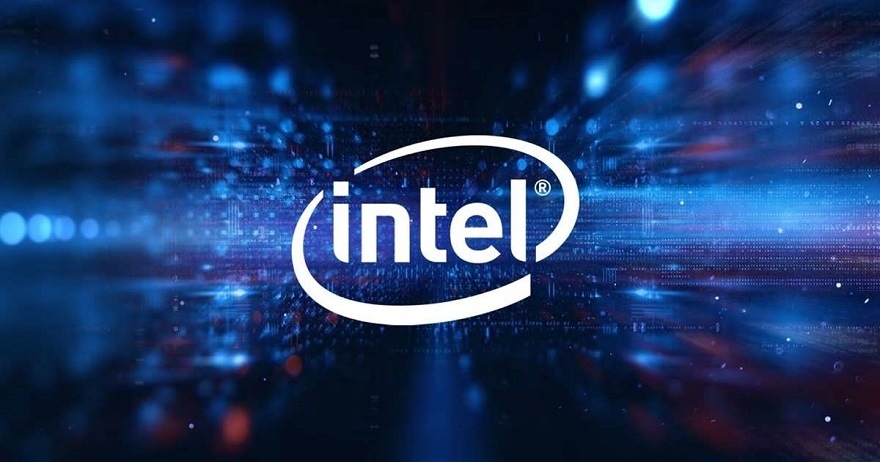 It's certainly not uncommon that when Intel introduces a new line of processors that they look to make the ostentatious packaging for 'older' flagship models a little more simplified. For example, shortly after the launch of Intel's 10th-gen Comet Lake-S processors, the highly distinctive i9-9900K dodecahedron box work was replaced for something significantly less eye-catching.
Despite the fact that Intel has yet to formally release its new Rocket Lake-S processors, however, it seems that Intel has decided to jump the gun a little early as in a report via Videocardz, new packaging for the Core i9-10900K has already been confirmed!
Intel Core i9-10900K
Following the leak of an official product information slide, it has been confirmed that the i9-10900K will be transitioning at the end of February into a more standard piece of packaging. However, this isn't all entirely down to simply saving costs of the box work of last-gen (and by proxy potentially less desirable) technology. Through this new design, Intel estimates that in a standard shipping pallet, it'll be able to roughly quadruple the number of CPUs being sent.
Put simply, this means that Intel is going to be able to get a lot more i9-10900K's around the world and, by proxy of volume, at a significantly lower cost. – Why is this important though? Well, this could potentially mean that some big prices cuts are on the way for everyone!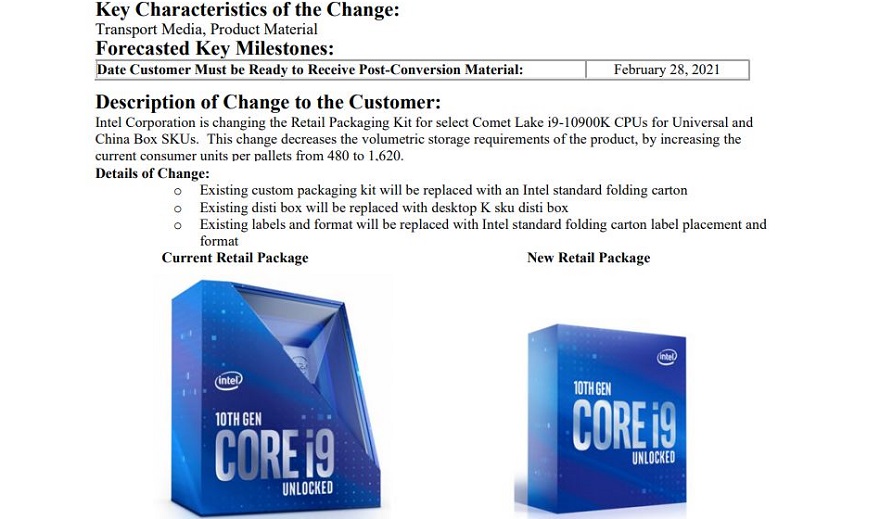 What Do We Think?
While there is certainly nothing to back this up yet, at least not at the time of writing, with Intel making this move, we may potentially see their i9-10900K processors available at a significantly more reasonable price. – Yes, by the time this change occurs, it should (all going well) be last-gen technology superseded by the new Rocket Lake-S processors. Make no bones about it though, the i9-10900K is still a damn good processor, and if this change could see it slip below the £400 mark (who knows, maybe even towards £350), I daresay many would be exceptionally tempted to grab this CPU. Firstly, because it's not exactly that old in the first place, but more so that as Intel's new 500-series motherboards will still be retaining the LGA1200 socket design, this means that both 10th and 11th-gen CPUs will be entirely viable on the platform.
I mean, I'm not saying that the i9-10900K price will drop. It is, however, certainly a very distinct possibility!
What do you think? – Let us know in the comments!