Intel Optane – Harder, Better, Faster, Stronger?
---
---
---
Peter Donnell / 4 years ago
---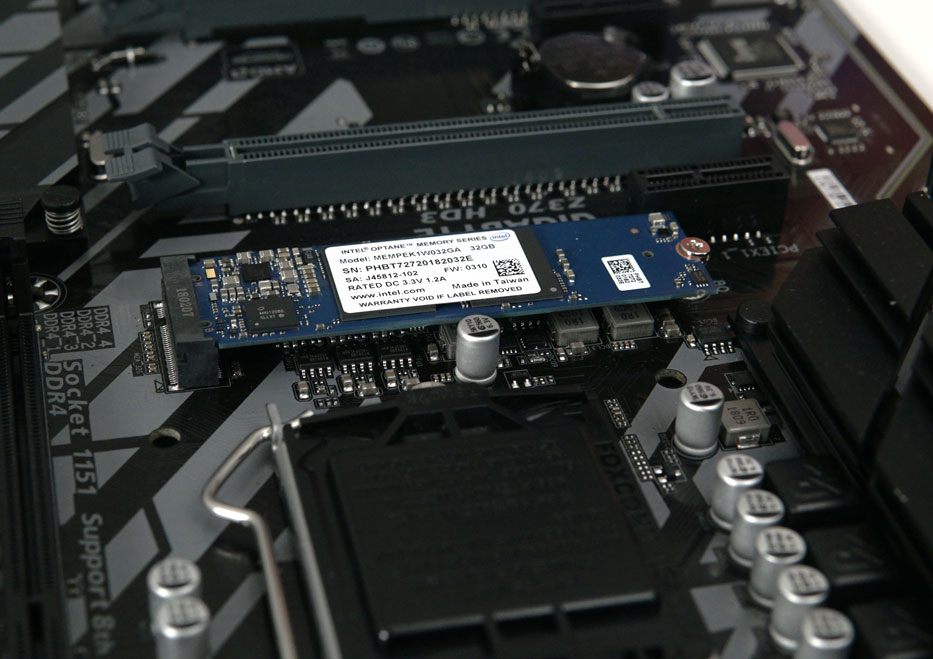 Intel Optane
This Feature Was Sponsored By Gigabyte
When it comes to improving the performance of your system, there are lots of things you can do. The obvious ones are upgrading your CPU, GPU and RAM. These impact performance within applications, games and more. However, you shouldn't forget your storage either. Being able to run the latest games at 60FPS is OK. However, it's not so good if you have to wait two minutes to load a save game. Or trying to get work done and your Premiere project taking forever to load. Time is money, am I right!?
What is Intel Optane?
The latest storage technology from Intel often gets overlooked. Many people think it's just another M.2 SSD. However, the technology is somewhere between DRAM and SSD technology. Typically the capacities are lower than an SSD. However, since it's said to be around ten times faster than traditional flash memory thanks to Intel and Micron's 3D Crosspoint technology, it also offers much lower latency than either RAM or NAND storage. Of course, this makes it ideally suited to create ultra-fast cache drives.
Where Can I Get Optane?
If you recently bought a new Intel motherboard, you likely saw on the box that it was "Optane Ready!" If you have a spare M.2 drive slot, you can just buy an Optane drive and install it in the motherboard. However, for newcomers to the market, you can now get a bundle deal. We're using the Gigabyte Z370-HD3. It's an affordable Intel 8th Gen motherboard but comes with the 32GB Optane drive pre-installed, and at a lower cost than buying them both separately.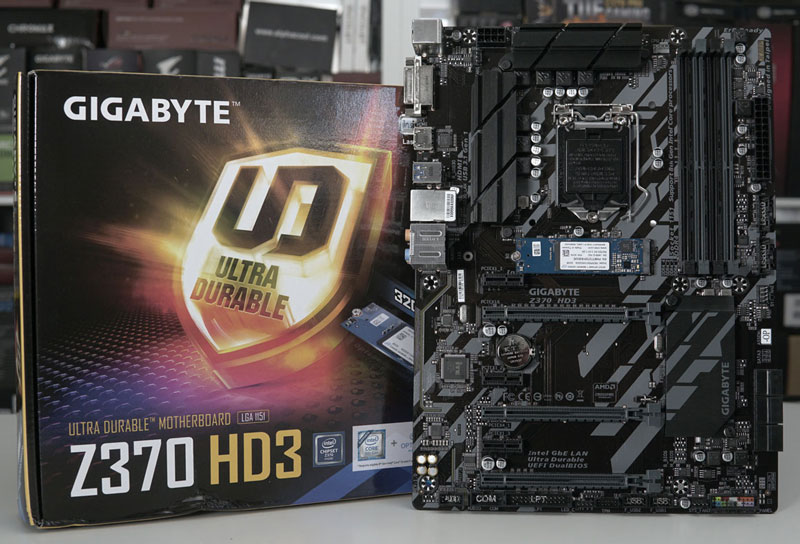 How Can it Benefit Me?
Optane is clever in the sense that once you set it up, you don't have to do anything to get faster performance. Say I load my favourite game, it'll take a while to load the first time. However, if I load it again, I'll find that it has been cached on my Optane drive and loads much faster. This is a limited example but works for more things, such as applications, games, and even for improving the boot time performance. Your more used files will stay cached, less used files will be removed from the cache. It'll work best for smaller files, but huge files like 4K video editing projects would still benefit more from traditional SSD storage.