Intel Optane SSD 800P M.2 PCIe SSD RAID Review
---
---
---
Bohs Hansen / 3 years ago
Test Setup & Methodology
---
Data Fillage
There are many ways to test a storage drive, and we have chosen to include a broad spectrum in order to cover as many situations as possible. We will start with a typical benchmark analysis of the formatted drive with various fillage scenarios. Depending on the drive design, the amount of fillage can have an impact. To see that impact, the drive will be tested empty as well as with 25%, 50%, and 75% space usage. For these tests, we will be using Anvil's Storage Utilities, AS SSD Benchmark, ATTO Benchmark, and CrystalDiskMark.
Plain Drive Performance
Following the fillage tests, the partition gets removed, and we check the drive's raw performance. These tests will determine the hardware's capabilities while eliminating any interference from the set file system. AIDA64's storage benchmark is a great tool for this, and it will help us paint an even clearer picture of the drive.
Controller Setup
For all storage drive reviews, I'll make sure to disable the controller's performance-enhancing features. We are testing the drives and not the controller. As such, it is important not to get skewed results by write caching or read-ahead. Those two controller features can increase your drive performance immensely, so make sure you do enable them when performance matters.
Each setup will be fully initialised before any test is performed. While the impact of this might be minimal, we still want to eliminate it.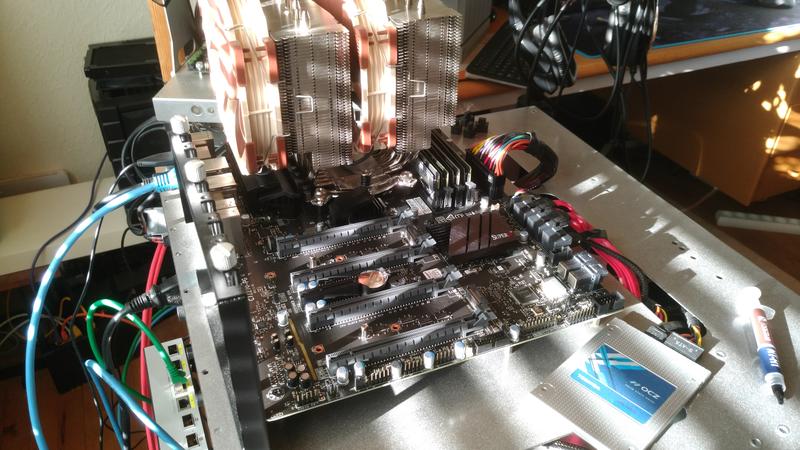 Hardware
We would like to thank our sponsors for supplying us with our test system components that make these reviews possible.
Software
AIDA64 Storage Benchmark
Anvil's Storage Utilities
AS SSD Benchmark
ATTO Disk Benchmark
CrystalDiskMark
PCMark 8 Storage Benchmark
Windows 10 Pro