Intel Optane SSD 900p 280GB PCIe NVMe SSD Review
---
---
---
Bohs Hansen / 3 years ago
Packaging and a Closer Look
---
The Packaging
It is clear that we deal with an Intel product from the box. The top features the Optane logo and the SSD series. The box itself is wrapped with a label telling about the free bonus content.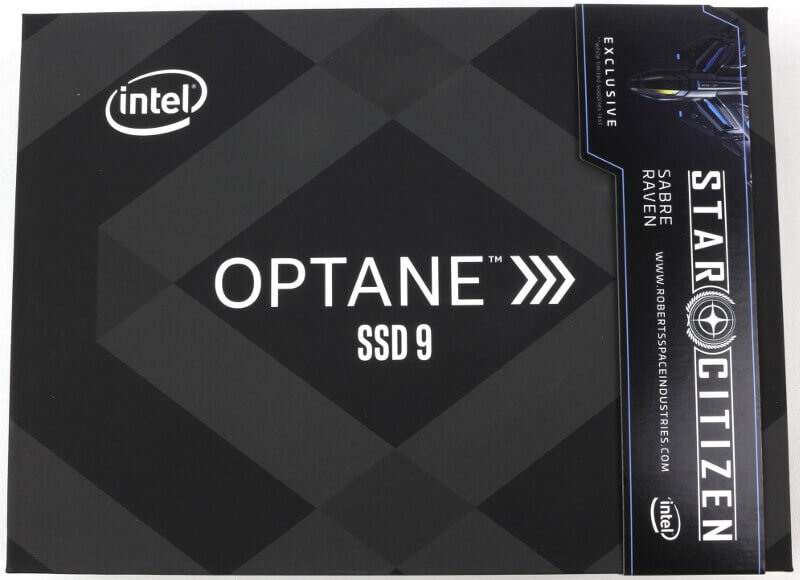 The rear showcases the included drive and it has a list of what's included inside the box. The label at the end has the included drive's details, such as serial and capacity.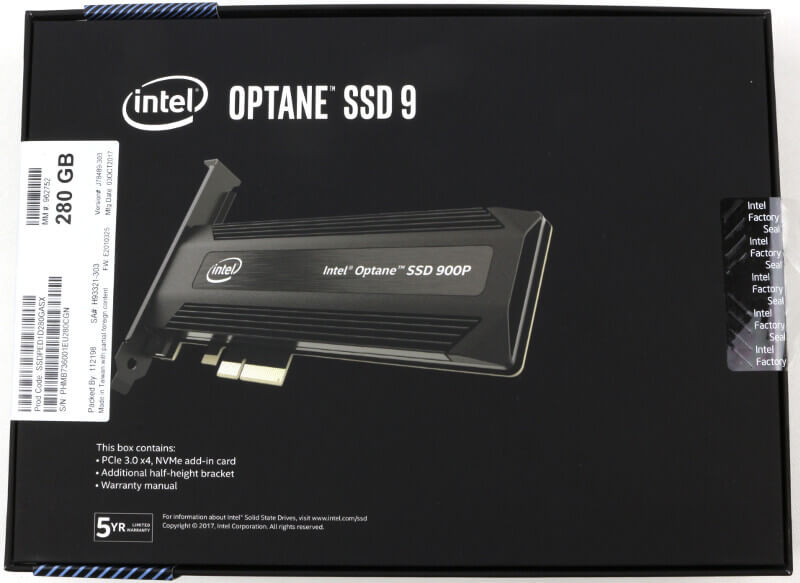 The Accessories
There are a few things included with the Intel Optane SSD 900p, the first being a low-profile bracket. The card is HHHL compliant and the low profile bracket allows the installation in compact systems.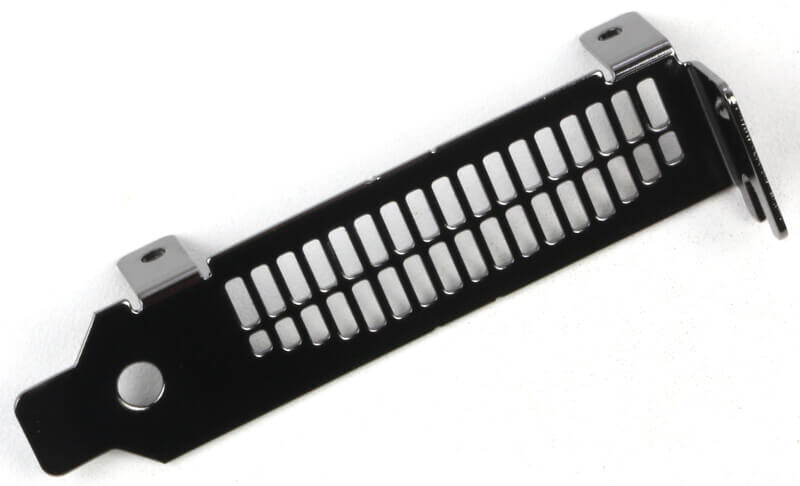 The Star Citizen activation code is on a leaflet for itself. The backside has the code and details on how to activate it.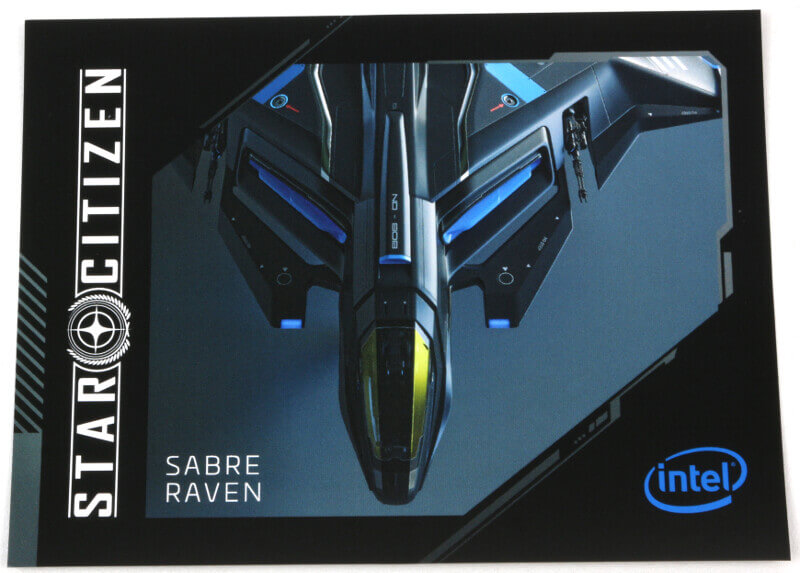 There's also a small installation instructions manual included.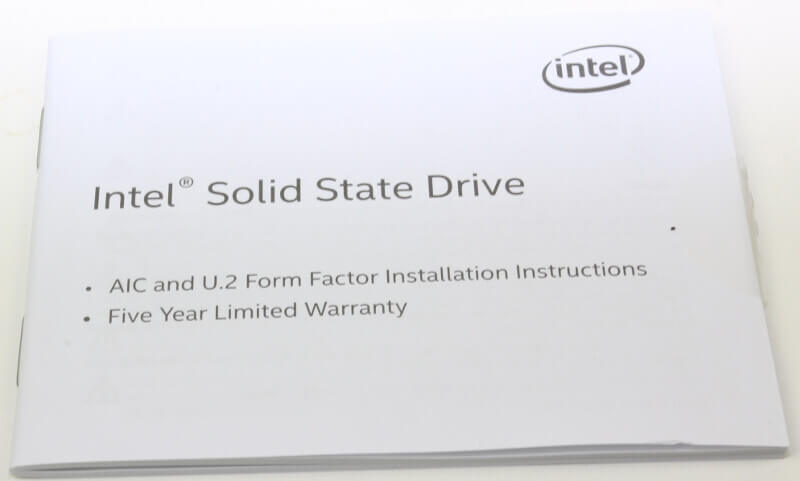 The Details
Intel's Optane SSD 900p isn't just an M.2 module packed onto a PCIe add-in card, it is a true PCIe SSD. The drive features a huge heatsink which will make sure that the drive won't run into thermal throttling.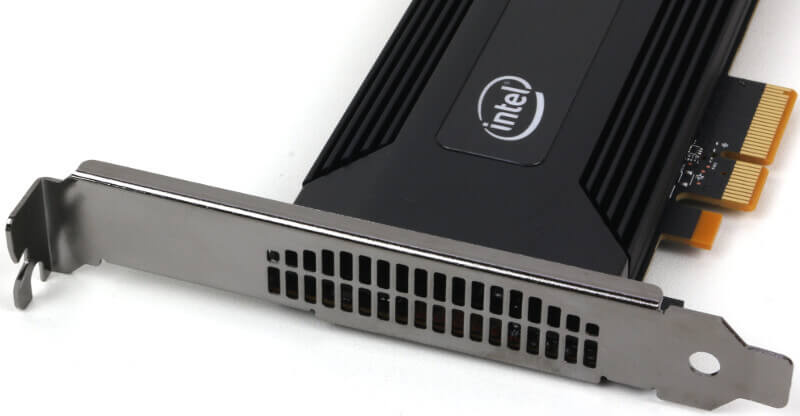 The cooling is passive all the way, but it is quite effective. When I removed the drive after days of non-stop testing, it wasn't hot at all. It wasn't cold as such either, but definitely below body temperature.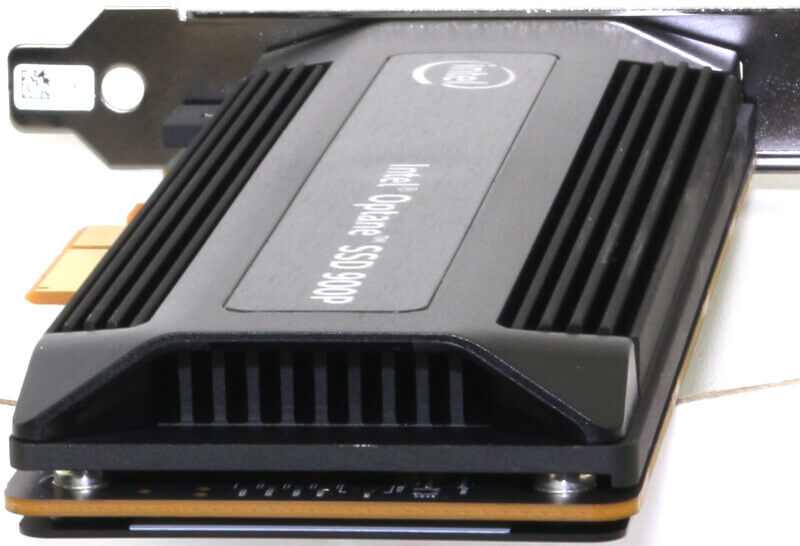 The rear side is covered with a backplate, adding cooling for the chips located on that side of the PCB. The 900p uses most of the PCB real-estate on both sides.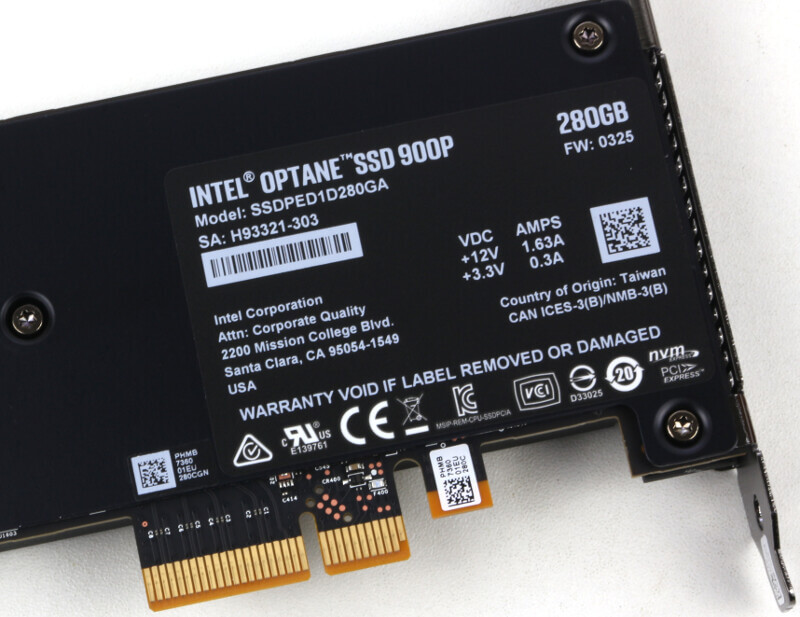 As with any drive I get, I try to take it apart once I'm done with the actual testing. It's always interesting to get a peek under the hood. But just as it was with the Intel SSD 750 when I reviewed that, I couldn't remove the heatsink. As such, it's an easy task. Simply remove the screws. But the heat transfer pads used have such a suction that I'm afraid to damage the drive. I'd have to pull so hard to remove it, I'd risk pulling the chips of the PCB.
The backplate is easily removed which is needed to replace the full-size bracket with the included low-profile bracket. All you need is a Torx screwdriver and 30 seconds of time.