Has Intel Already Quietly Delayed Their First 'Released' Arc Alchemist Laptops?
---
---
---
Mike Sanders / 2 years ago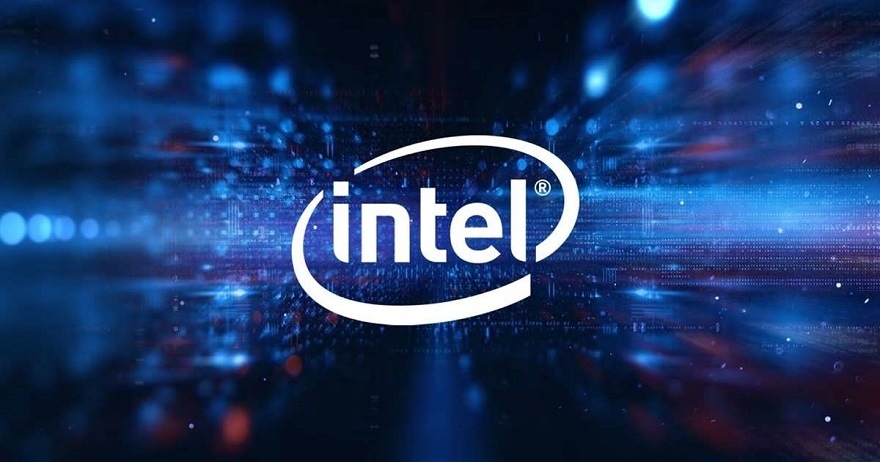 It has been just over a week since Intel officially confirmed the release of its initial '3' series of Arc Alchemist graphics card-powered laptops. To date though, there has been one point that's been keenly felt among the community. – Put simply, if they're supposedly released, then where the hell are they?!… – This isn't hyperbole either as aside from a few samples popping up in South Korea, there are no confirmed retailers or manufacturers currently selling Arc Alchemist 3-powered laptops as available to purchase right now!
Sure, there are many offering pre-orders, but something you could potentially have on your doorstep tomorrow?… Nothing! – So, again, where are they?!
Well, in a possible answer to this question, following an official Twitter post by Intel, it would appear that despite the initial models having apparently been 'released', Intel may have already quietly pushed them, in other words, delayed them, back until the end of Summer!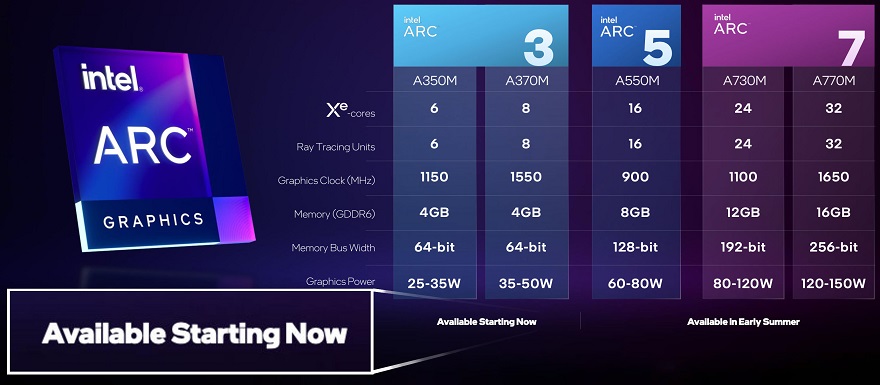 Intel Releases Arc Alchemist Laptops – And Then Delays Them?
Based on the slide above, which was part of Intel's official product release last week, it clearly states that Arc Alchemist '3' laptops should be available "starting now". In other words, based on what is clearly written in black and white (well, white and blue), they're out, and released, and consumers can expect retailers to start stocking models imminently.
With the complete lack of any such laptops currently being actually available to purchase, however, at least within the 'Western' market, it seems that Intel may have quietly moved the goalposts to now indicate that Arc laptops will now not actually be getting released until the end of Summer.
Hi! Laptops with Intel ARC will be available for purchase by the end of the second quarter of 2022. We suggest you follow our newsroom at https://t.co/AlNpzzMu5P for all the updates.

— Intel Support (@IntelSupport) April 6, 2022
What Do We Think?
Giving Intel as much benefit of the doubt as we can, it's entirely possible that the Twitter post above is a miscommunication referring to their Arc Alchemist 5 and 7 series laptops which have always been slated for release around the end of Q2. – Given the total lack of distinction in their post, however, one can only presume that, at least at the time of writing, Intel's supposed release of Arc Alchemist laptops was in reality a launch.
Is that what's happened though? Well, with the lack of any clarification on this point yet, we frankly don't know. As soon as they provide an update, however, which they undoubtedly will have to after this fresh confusion, we'll let you know!
What do you think? Have you spotted any retailers actually selling Arc Alchemist graphics card laptops? – If so, let us know in the comments (with a link if possible!).