Intel Raptor Lake CPU Benchmarked With Arc A770 Graphics Card
---
---
---
Mike Sanders / 10 months ago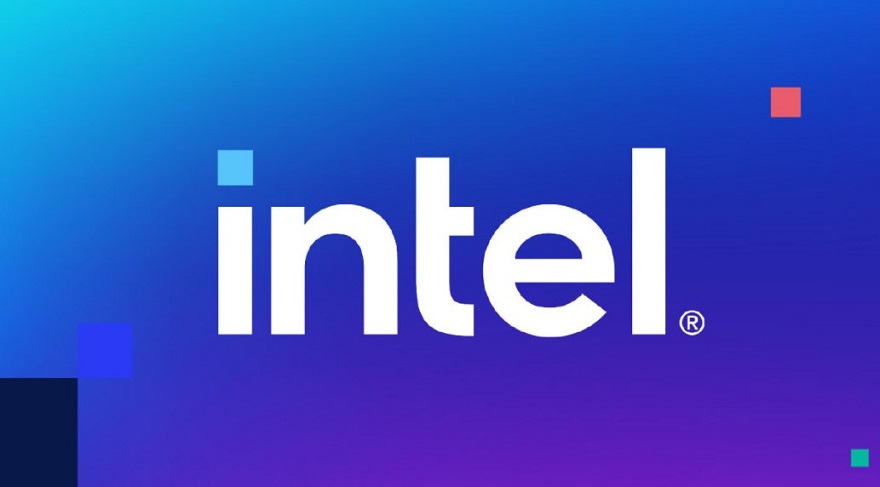 With Intel's latest 13th-gen Raptor Lake processors expected to arrive around October this year, it's clearly going to be a matter of huge interest to see how these will stack up against AMD's new Ryzen 7000 platform. With them both essentially hitting the market within weeks (if not days) of each other, comparisons between them are, of course, going to be inevitable (and yes, we'll certainly be doing our own work in that regard!).
With this in mind, however, leaks, speculation, and potential benchmarks of both sets of CPUs are guaranteed to appear online over the coming months. Following a report via Videocardz, however, a rather unique one has been spotted. – Not only do we have a benchmark result from what appears to be a high-end 24-core Raptor Lake CPU, but we also see it tested alongside what appears to be an Arc A770 dedicated desktop graphics card!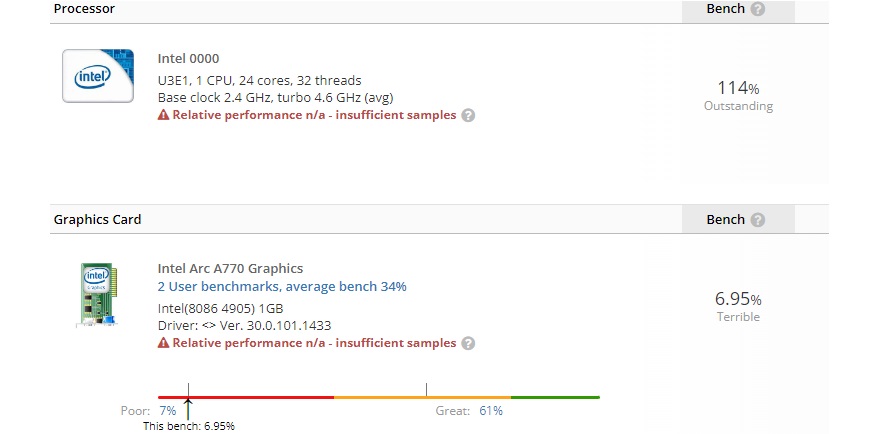 Intel Raptor Lake CPU Benchmarked with Arc A770 GPU!
Starting with the processor, this information does appear to confirm that when compared to the current-gen Alder Lake-S processors, the top-spec Raptor Lake models will indeed be seeing a core count increase. Although a bit of guesswork, this almost certainly indicates 8P (performance cores) and 16E (efficient cores) on this particular undisclosed model. – The plot does, however, thicken when we look at the graphics card. Yes, this appears to have been benchmarked with an Intel Arc A770 dedicated desktop graphics card.
Now admittedly, in this regard, the results are woefully disappointing. No, we're not expecting 'great' things from Arc Alchemist desktop graphics cards, but the score is, well, a bit crap. – With this in mind though, with it only listing '1GB' of VRAM, this might explain a lot. Namely, it's exceptionally likely that this is an engineering sample running off alpha drivers. – If this benchmark did see its performance limited to just that 1GB, however, this would clearly go a long way into explaining why it performed so badly.
Lest we forget though, the Intel Arc A770 (according to Intel themselves back in February) should be if not available to purchase right now then at least hitting retailers before the end of this month. And given that this GPU is still firmly within the remits of vapourware, it's curious to see why it's being tested alongside a Raptor Lake processor.
Is this indicative that the A770 might be coming even later than expected? – Let's hope not!
What do you think? – Let us know in the comments!