Intel Finally Release (Sort Of) Comprehensive Gaming Benchmarks for the A770/A750
---
---
---
Mike Sanders / 12 months ago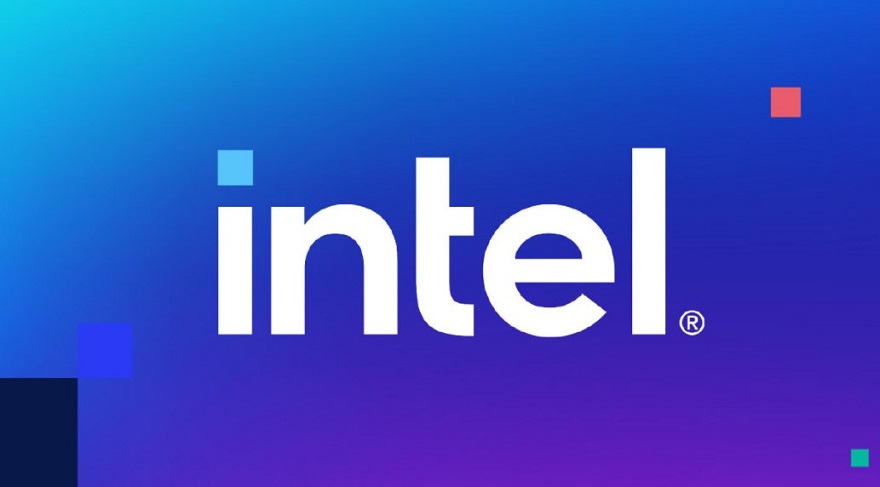 With Intel's Arc A770 and A750 graphics cards set for release on October 12th, while the confirmed 'starting at' prices have certainly brought them a fair bit of attention, there is still a pretty substantial question as to exactly how well they will perform against both AMD and Nvidia's current-gen offerings. – And, it should be noted that in this specific regard, Intel has (so far) been more than a little coy on the subject.
Following the release of a new video, however, Intel has finally given us some (sort of) comprehensive gaming benchmark figures from the A770 and A750 which, on the whole, seem to show it significantly outperforming the 3060.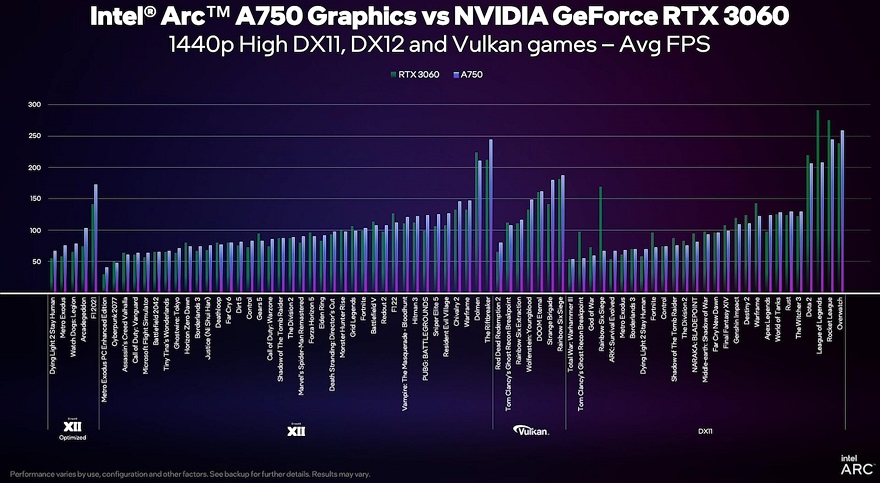 Intel Arc A750 and A770 – Pitted Against the Nvidia 3060!
Before you get too overly excited, a close look at the charts doesn't honestly reveal that much in terms of what kind of performance we can really expect from the A770 and A750. If anything, I find it a bit weird that Intel has chosen to compare both of their upcoming releases against just the Nvidia 3060. Particularly since many were hoping that the A770 could at least give the 3060 Ti some food for thought which, in fairness, it may well do. – But if it does, Intel isn't saying so yet!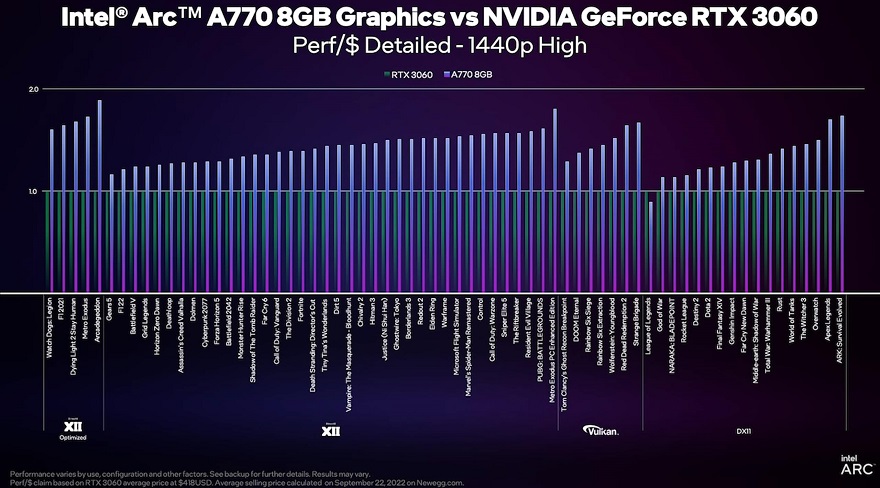 The overall focus appears to be on value for money with both the A750 and A770 seemingly offering a lot more bang for the buck compared to the Nvidia 3060. – With that being said though, while affordability is nice, this isn't what people want to know. – We want to know just how good (or bad) their A7 offerings are going to be and especially so the A770 given its surprisingly decent (at least in theory) starting price of $329 (circa $50-$80 less expensive than the Nvidia 3060 just in case you were curious).
What Do We Think?
We are currently doing our best to grab review stock, but at the time of writing, our sources are telling us that Intel isn't being overly generous in terms of samples for either the A750 or A770. – This does, however, potentially come with the connotation that actual independent testing may not be anywhere near as optimistic as Intel's own gaming performance figures. Not that this would, of course, be unusual.
Rest assured though, we're just as curious as you to check out the A750 and A770. For the moment though, we're all waiting until at least October 12th!
What do you think? – Let us know in the comments!