Intel Respond To AMD Troll With A Little One Of Their Own
---
---
---
Mike Sanders / 3 years ago
Intel Respond To AMD Troll With A Little One Of Their Own
Now, unless you are currently living under a rock, in terms of processors there are pretty much only 2 brands. Intel and AMD. As such, you can often expect a little bit of competition and rivalry between the two brands.
While Intel has largely been dominating over the last 10-15 years. AMD With their brand new Ryzen Processors have slowly but surely started to take a little bite back in terms of the market share. While the competition can sometimes be rather fierce, at times the companies do like to show that they have a sense of humour.
As such, following a troll that AMD aimed at Intel earlier this week, Intel has launched their own funny little response.
One, Two, Three, Four – I Declare A Troll War!
Following a competition ran by Intel to win one of their i7 8086K processors, AMD offered a tongue in cheek offer to the winners. Put simply, they said that anyone who won would be able and eligible to exchange it with them for one of AMD's Threadripper Processors as part of an upcoming AMD promotion.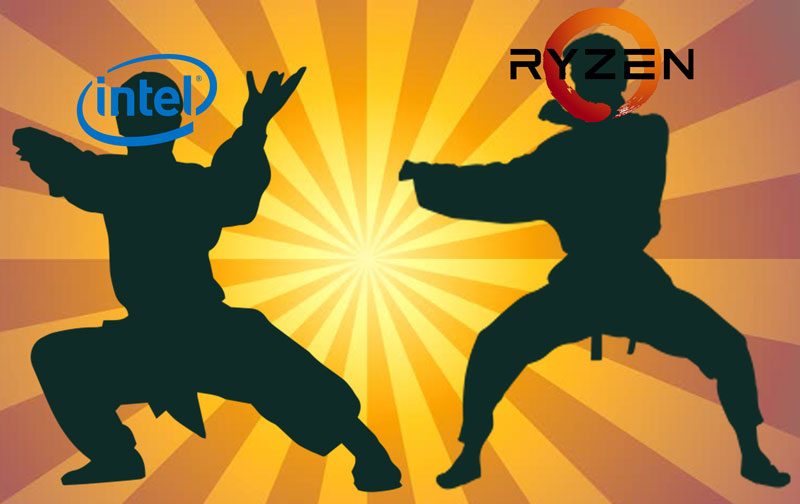 Savage, But Playful!
This got a lot of laughs from the community, but Intel's response has been just as good, if not better. In a report via PCGamesN Intel responded to AMD on Twitter with the following.
.@AMDRyzen, if you wanted an Intel Core i7-8086K processor too, you could have just asked us. 🙂 Thanks for helping us celebrate the 8086! pic.twitter.com/ZKKayaws7u

— Intel Gaming (@IntelGaming) June 18, 2018
Yeah, I must admit, that's a pretty decent return shot by Intel. A bit savage, but still in the same playful nature that AMD used.
AMD's Exchange Offer
We should note that the AMD exchange offer is entirely legitimate, although we don't expect to have further details on it until the end of the month. If nothing else though, it is nice to see a little-barbed banter between these two companies.
What do you think? Who fired the better shot? – Let us know in the comments!