Intel Reveals X-series HEDT Platform With Up to 18 Cores
---
---
---
Samuel Wan / 6 years ago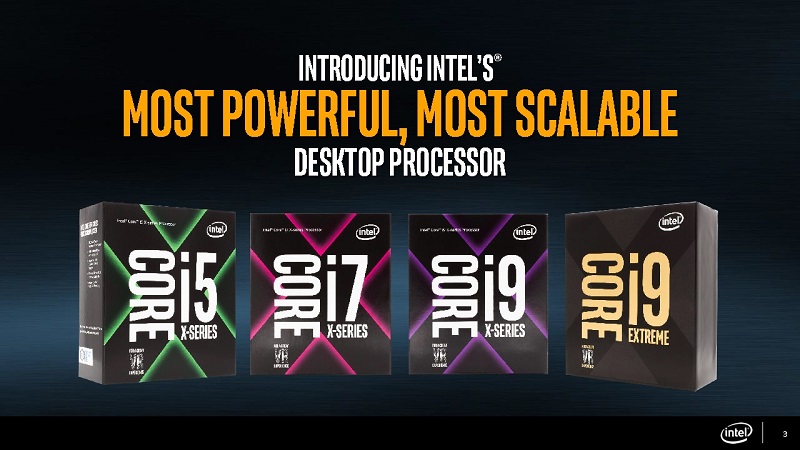 The desktop CPU space jolted back to new life when AMD released their Ryzen processors. Earlier in the month, AMD followed up on Ryzen and revealed their new High-End Desktop (HEDT) platform, the Threadripper. Along with the new X399, Threadripper offers up to 16 cores and 32 threads. Intel struck back this week and announced their own new HEDT platform update. The new X-series offers up to 18 cores and 36 threads with the new X299 platform.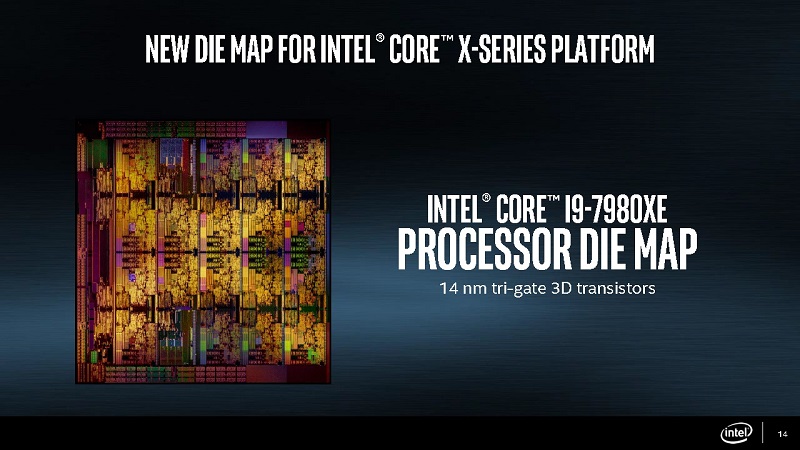 Intel is bringing X299 to a much wider audience than previous HEDT platforms like X79 and X99. The target audience is as always gamers, video streamers, and content creators who want tons of threads and have money to spare. Starting at the low end, we have the Kaby Lake-X chips, the  i5-7640X and the i7-7740X. The i5 features just 4 cores and the i7 merely tacks on HyperThreading. Other than the benefits of X299, the two chips feature an 112W TDP and slightly higher clocks compared to mainstream Kaby Lake. Prices are on par with their mainstream counterparts so at least they offer a "budget" entry to X299.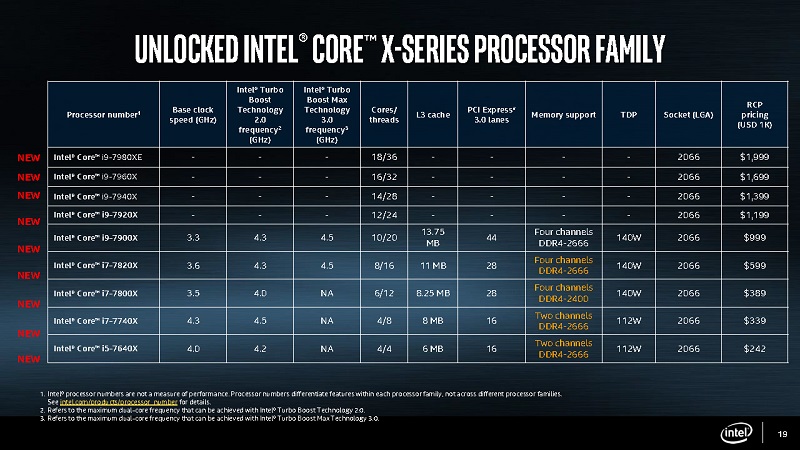 Moving up, we have Skylake-X which is much more interesting. Just like the old Intel HEDT processors, Skylake-X is based on the latest Xeon processors, Skylake-SP. This means the chips offer AVX-512 and Turbo Boost Max 3 which allows two cores to hit peak boost. Compared to regular Intel chips, Skylake-X changes the cache topology, with L2 per core boosted to 1 MB instead of 256 KB. L3 cache takes a hit from 2-2.5 MB per core to a mere 1.375 MB per core. This should help boost per core performance at the cost of multithreaded performance when all cores as maxed out.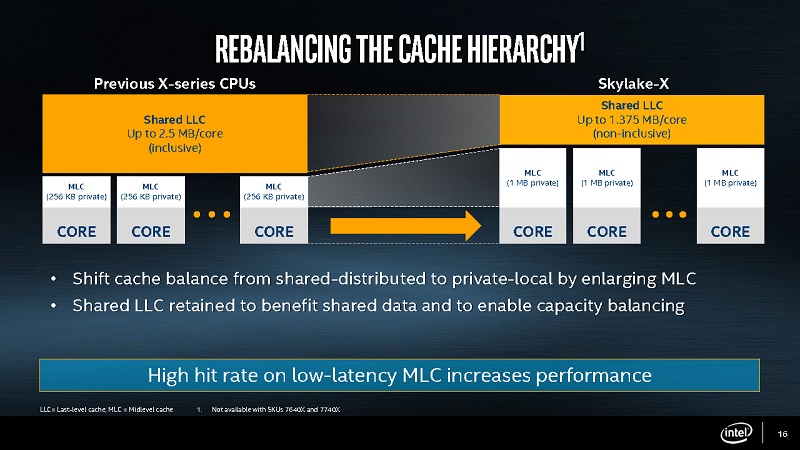 Starting from the bottom, we have the $389 six core, 12 thread i7-7800X and $599 eight-core, 16-thread i7-7820X. Both chips omit Turbo Boost Max 3 and support just 28 PCIe 3.0 lanes. Moving up, we have the $999 10-core, 20-thread i9-7900X which unlocks Turbo Boost Max 3 and supports up to 44 PCIe 3.0 lanes. All 3 processors fit in a 140W TDP. At 165W TDP, we have the $1,199 12C/24T i9-7920X, $1,399 14C/28T i9-7940X, $1,699 16C/32T i9-7960X and the top dog $1,999 18C/36T i9-7980XE.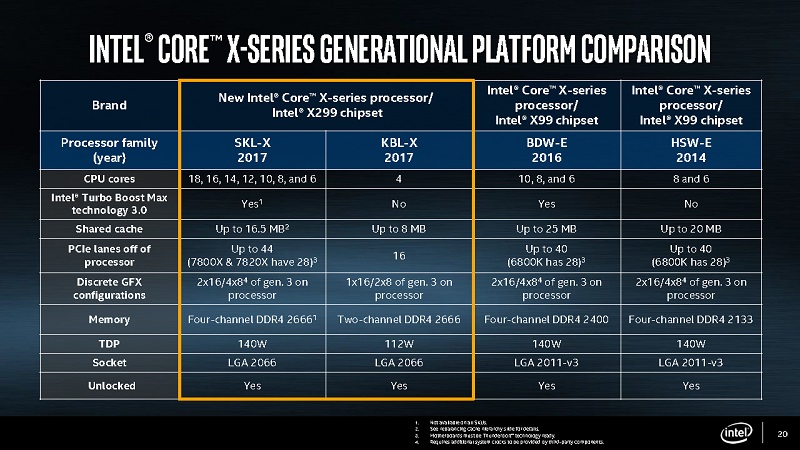 For the X299 lineup, there are a number of common features. Optane Memory is supported as are 3 PCIe/NVME SSDs, 8 SATA ports and 10 USB 3.1 ports. Unfortunately, Intel has chosen not to include Thunderbolt 3 nor USB 3.1 Gen2. Availability should begin over the coming weeks.