Intel Source Claims 4th-Gen "Druid" Graphics Cards May Launch in 2025
---
---
---
Mike Sanders / 1 year ago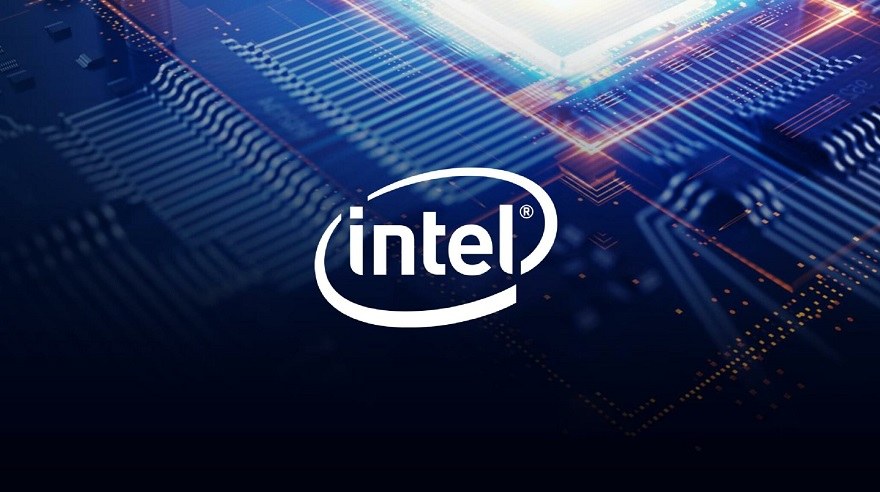 With Intel expected to formally confirm the launch of their desktop dedicated Arc Alchemist graphics cards at CES 2022 (which starts on January 5th), big things are definitely coming in the world of GPUs. With the naming structure of the next 4-generations of graphics cards already confirmed, however, while the near future is certainly exciting, the long-term plans for Intel will clearly represent a very tempting proposition to those tiring of the two-horse race of AMD and Nvidia.
In something coming right out of the blue, however, a Twitter post by an internal source at Intel is suggesting that their 4th-generation (Druid) graphics cards will be released as early as 2025!
If all goes well, that could be when Intel ARC 'Druid' cards come out… game on 🎮😉

— Bryce_GfxDriverGuru (@theBryceIsRt) November 23, 2021
Intel 4th-Gen "Druid" Graphics Cards
Now, admittedly, this information should be taken with a grain of salt. As you can see above, the news surrounding Intel's 4th-generation 'Druid' graphics cards were only made in response to something of a jest post suggesting that 2025 would see the release of the Nvidia 6090 Super. – In many respects, however, while 2025 does seem relatively soon for the 4th-gen to make an appearance, it does fall in line with current projections based on Intel's known roadmaps.
This would, therefore, potentially confirm the following release cycle:
Arc Alchemist – 2022
Battlemage – 2023
Celestial – 2024
Druid – 2025
(For those of you unaware, Intel appears to be running through the alphabet. – We look forward to Zebra).
In other words, unlike AMD and Nvidia who, generally speaking, allow 2-3 years between each GPU generation, Intel might be swinging hard here with a new platform for each of the next 4 years!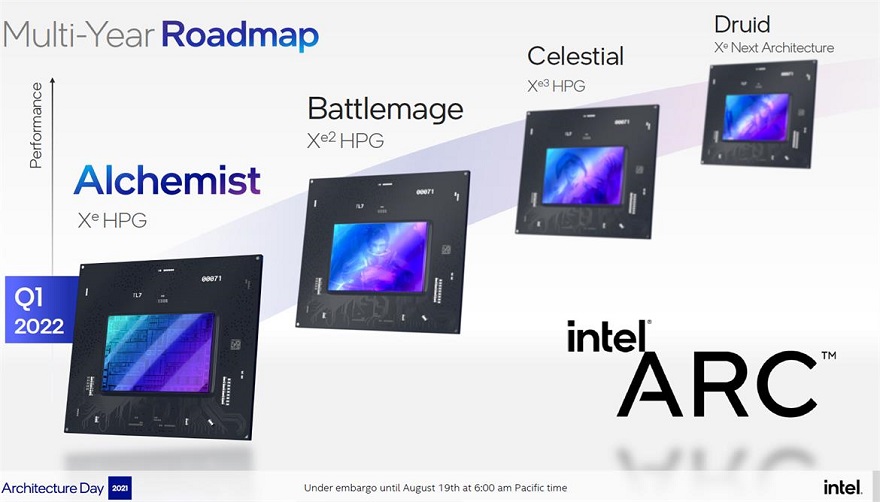 What Do We Think?
Early leaked information surrounding Arc Alchemist already suggests that in comparative terms, Intel's flagship model should be roughly on par with the Nvidia 3070. Now, admittedly, the 3070 is nowhere near the very top of the performance tree, given that this is thought to be just the start though, Intel is clearly taking this very seriously. Better still, Intel is fairly self-sufficient when it comes to chipset production. Or at least, are certainly making big moves to be in the future.
As such, with a third player finally entering the arena, if AMD and Nvidia can't keep us in stock and at a reasonable price, who knows, maybe Intel will come to our rescue!
What do you think? – Let us know in the comments!