Intel Unveils All-New 10nm 'Sunny Cove' CPU Architecture
---
---
---
Ron Perillo / 2 years ago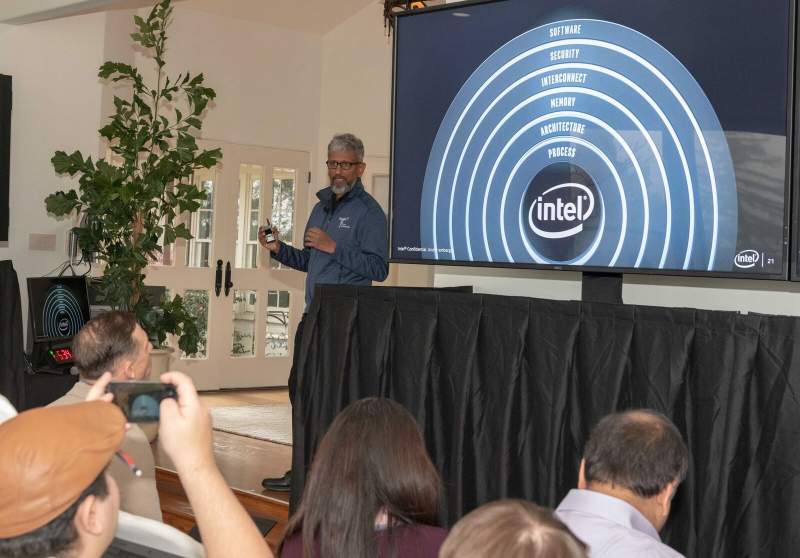 Intel 10nm and Beyond
Intel finally revealed their most up-to-date CPU roadmap at the 2018 Architecture Day. Enthusiasts have been waiting for this news for a while, especially since most Intel news is almost entirely 14nm products lately. It also does not help that even their latest mainstream desktop flagship the i9-9900K is using the Coffee Lake architecture.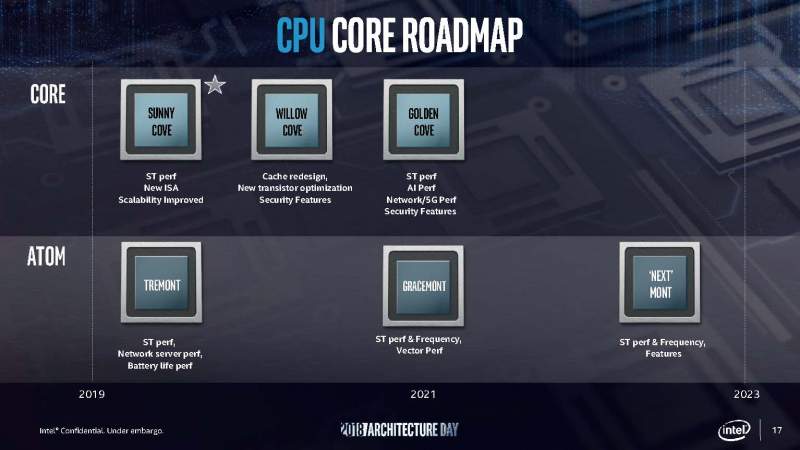 Coffee Lake is of course, an optimized Kaby Lake, which in turn, is an update to the Skylake architecture. So you can say that their 9th Gen CPUs are basically just optimized 6th Gen CPUs.
However, the latest roadmap reveals an entirely new architecture which leaves these 14nm CPUs far behind. Intel is calling this next-generation processor architecture 'Sunny Cove' and it will be using the 10nm process. According to the company, Sunny Cove is "deeper, wider, and smarter" than previous CPUs before it.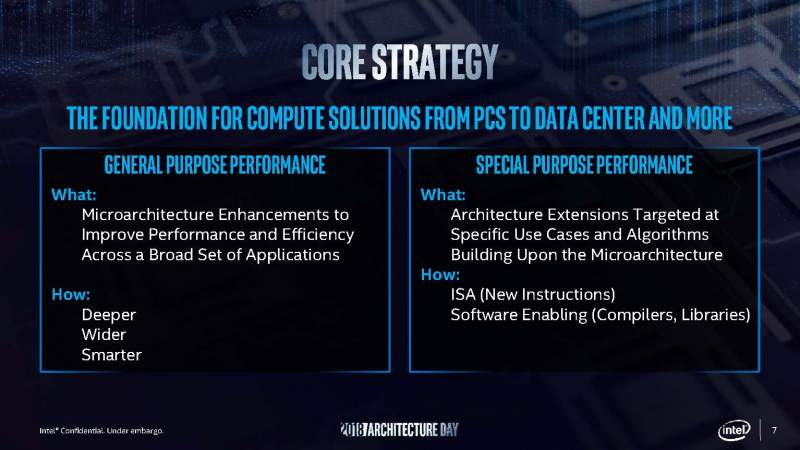 What is New in Intel's Sunny Cove CPU Architecture?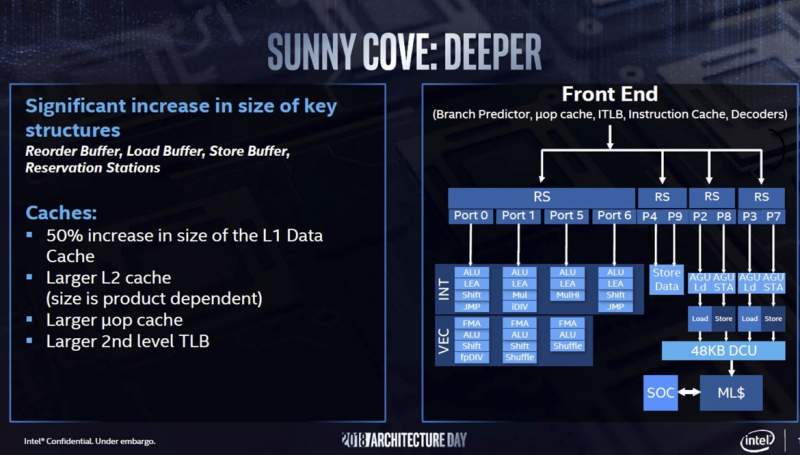 Aside from moving to 10nm from 14nm++++, these new CPUs will leverage greater parallelism for better performance. There are also increases to buffer, instruction, and data cache sizes.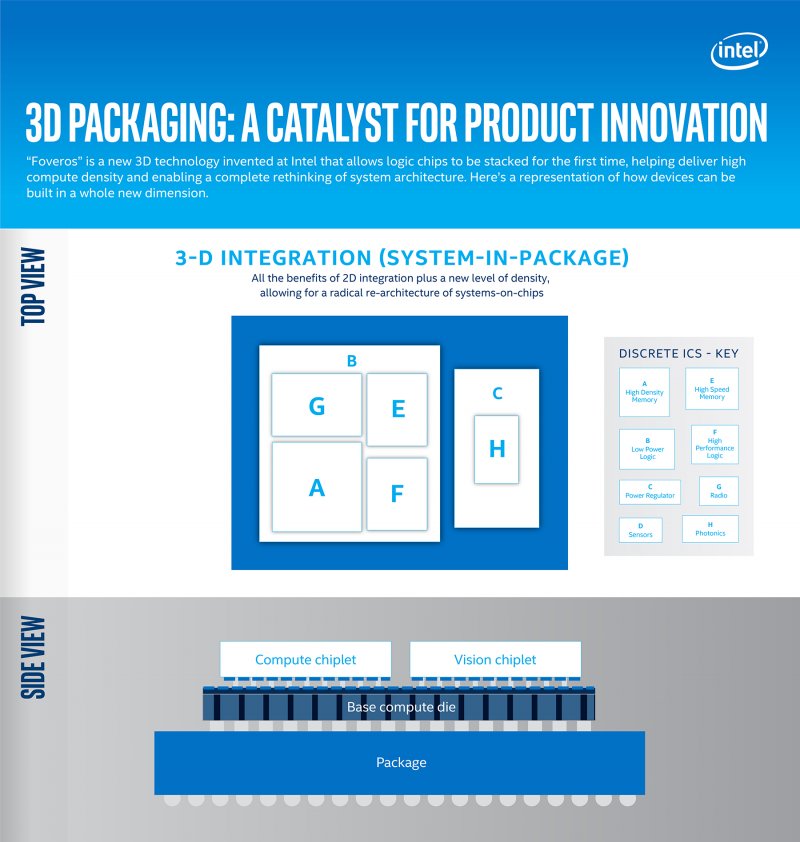 These Sunny Cove CPUs will be using chiplets on an interposer. Intel is calling their method 'Foveros'. Although the company has also states (via Anandtech) that there will be 10nm monolithic CPUs and mixed SoCs coming as well.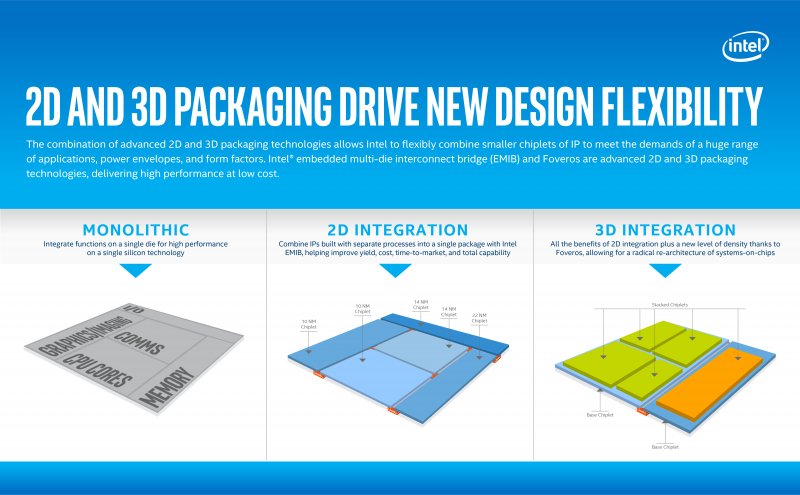 Sunny Cove also includes dedicated registers and new instruction sets to accelerate artificial intelligence (AI), compression processing, and cryptography (via AES and SHA-NI) workloads.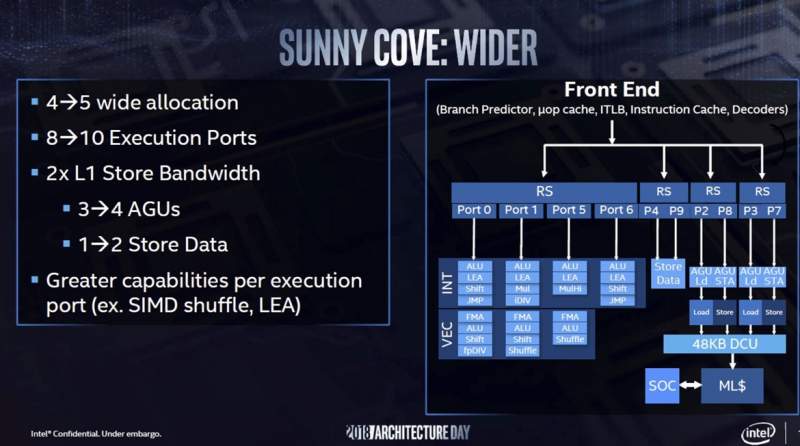 As for security, hardware-level mitigations for both Meltdown and Spectre are going to be in place. Furthermore, Intel designed the Sunny Cove architecture to harden against the possibility of future exploits.
What About Integrated Graphics Performance?
Another big leap with these CPUs would be the integrated graphics performance. Not surprising considering Intel has brought on Raja Koduri and several folks at AMD to beef up this part of their product.
This new 'Gen11' graphics increases the number of enhanced execution units from 24 to 64. Eventually pushing compute performance to over 1 TFLOPS, which is a considerable leap from what users expect of Intel's integrated GPU solutions.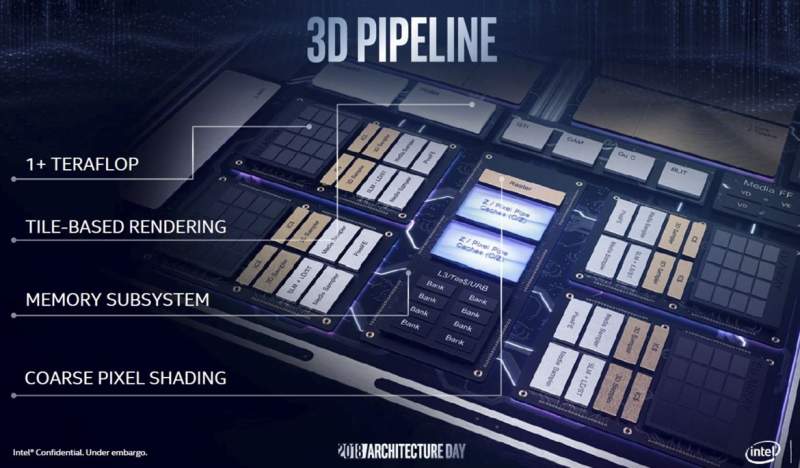 Although not quite on a discrete GPU level yet like with AMD and NVIDIA, this is a big improvement. In fact, Intel was showing off that it can play Tekken 7 (which uses Unreal Engine) much better at 1080p. Their comparison build was using a Skylake CPU + Gen9 graphics, which would stutter immensely under the same load.
The Gen11 graphics will come also with tile-based rendering as well as adaptive sync technology support. This is great news for those who have FreeSync displays as the non-hardware based solution that AMD uses applies to Gen11 as well.
What is Next After 'Sunny Cove'?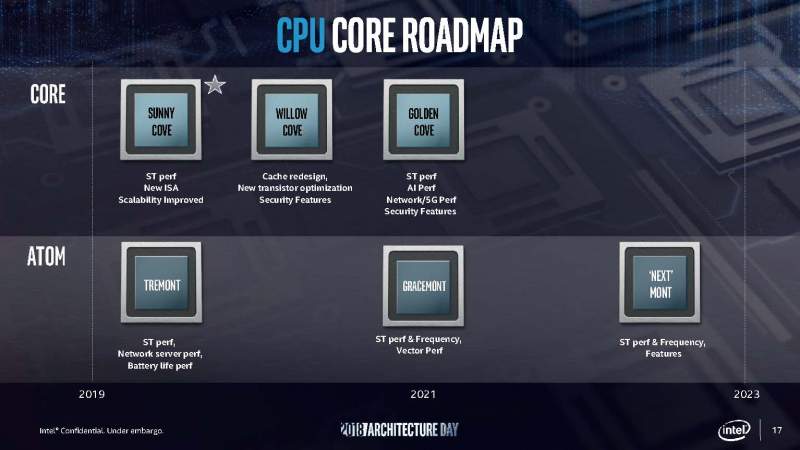 Sunny Cove is apparently on schedule for a 2019 launch. After which, Intel intends to follow it with 'Willow Cove' which will feature new transistor optimization, and a cache redesign. Essentially a refinement of 'Sunny Cove'. Furthermore, Intel plans to add more security features after. This is to arrive sometime around 2020.
After Willow Cove comes 'Golden Cove' around 2021, which will be a new architecture once again instead of an optimization.